Steem Cameroon Contest: Record My Status Volume One [ August 30th, 2021 to September 03rd, 2021 ]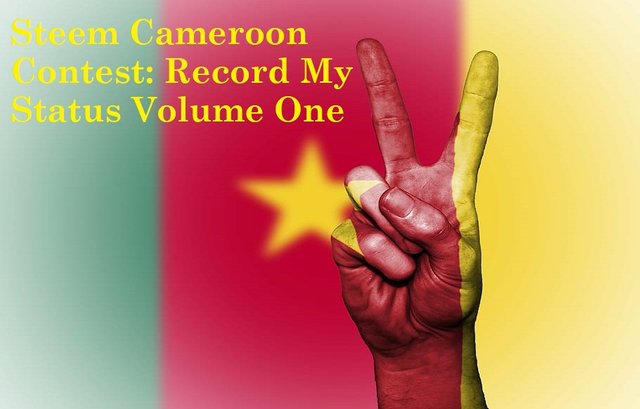 Pxfuel Image edited by @fombae

Introduction

We all love to share text, photos, and sometimes videos that disappear after 24 hours on our social media status. Most of the content is reflecting what we are going through at that moment. Sometimes what is happening to us at that particular moment. In most cases, an activity we are doing or a thought that rushes to our minds.
What is a Social Media Status?
It is the posting of short content on social media platforms by an author that gives out some detailed information about them.
After 24 Hours, this status will disappear and sometimes will be forgotten. Among the list that you post on your status, the Steemit blockchain social media platform allows you to share and keep a record of your statuses with steemian all over the world. It will not be deleted since your status is saved on the Steem blockchain, and you can always come back to it.
How to Create your Post

Title:
Steem Cameroon Contest - My Steemit Status Recorder Volume 1: Date
---
Body:
Status Screenshots of that day
Sample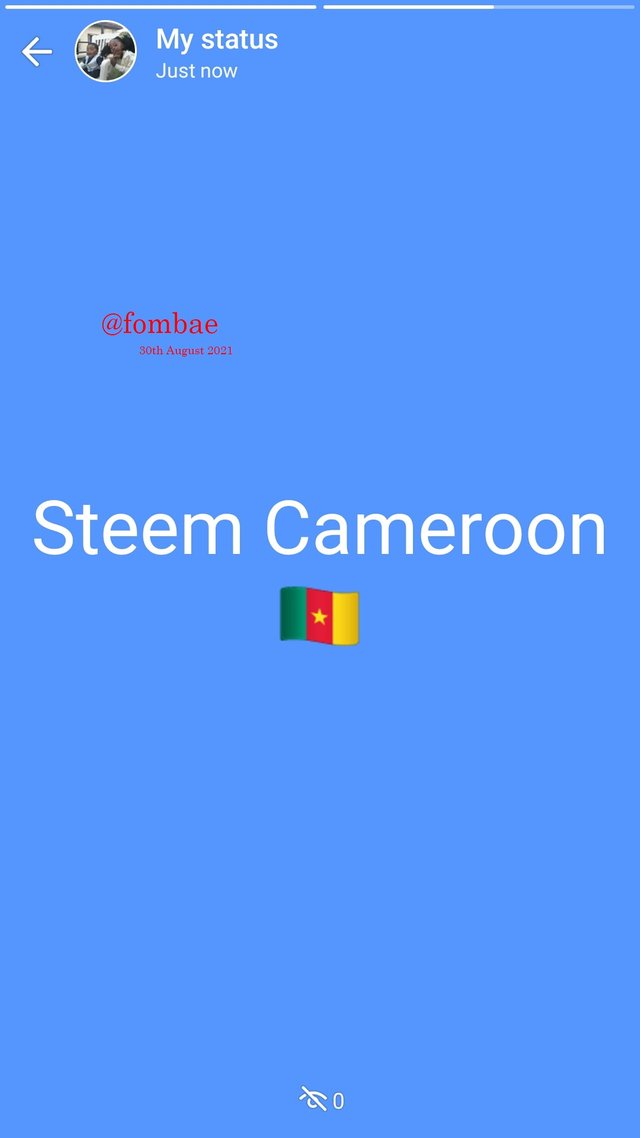 ---
Tags:
#mystatus #yourcountry #steemexclusive
Share Status with us.

Rules

Upvote and resteem this post
One entry will be selected per author
Comment with your entry links
Label your screenshot with your steemit username and date
Steem Advert is an added advantage to benefit upvote from @booming account via community support program
Add details for putting up that status for that day.
You should include #mystatus #yourcountry in your tags.
You are required to do a minimum of five(5) status
No Plagiarism!!! No Plagiarism!!! No Plagiarism!!!
Subscribe to the Steem Cameroon Community
Price

Prices shall be distributed to all participants on Sundays
One(1) entry, One(1) day will receive 0.25 Steem.
Two(2) entries, Two(2) days will receive 0.50 Steem.
Three(3) entries, Three(3) days will receive 0.75 Steem.
Four(4) entries, Four(4) days will receive 1.0 Steem.
Winners
Three authors will be selected every week and will receive 03, 02, and 01 Steem base on the rules and originality of the post.

It is a weekly contest, and which will run from Monday to 11.59 pm UTC, on Friday, September 03rd, 2021. This post will be reposted every Monday, so always check to follow updates and reward list. It is the first experimental face, and so there will be some updates with time.

Done for @steem-cameroon by @fombae
CC:
@steemcurator01
@steemitblog
@thegreens
@saxopedia
Thank you,
Steem Cameroon Team