Steem Cameroon Seminar Announcement.
Introduction
Organizing this seminar or workshop can be an exciting way to strengthen relationship with current steemians, establish new relationships and further develop or learn from each other. However, it is also a time consuming activity. Not only do one need to prepare the content that will be presented to attendees, we also need to promote steemit properly to give people a 100+ to join.
There is nothing more frustrating than having done all the work, and finally ending up with only a few supporting friends as your audience.
After taking a look at the number of steemians or people who are aware of such an amazing platform here in Cameroon, the Steem Cameroon Community team finally resolved in organizing a Steemit seminar where attendees are giving information or training about the in and out about steemit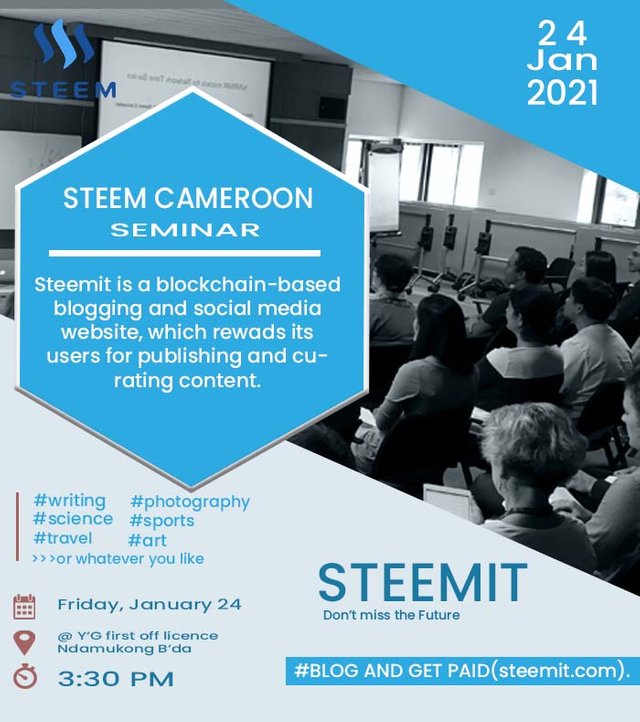 flyer designed by @saxopedia
Goals and Objectives

The main objectives of the seminar is for the recruitment, retention and reward of steemians (3 R's)
---
Special thanks to @nforyembe the CEO of for Y'G(Yems Group) for giving us a space and other resourcesto hold this seminar.
Rewards from the post shall be used to better plan and organize this seminar.