Cameroon Steemit Sensitization Campaign | Cameroon Steemit Program 01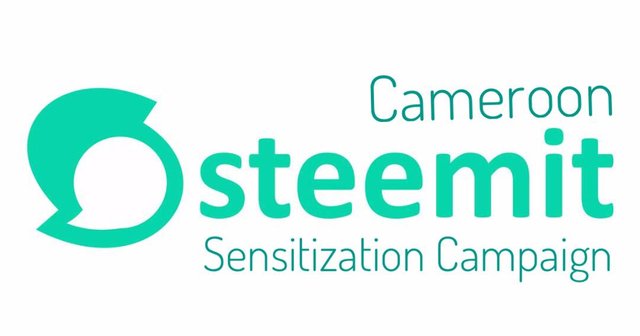 Cameroon Steemit Sensitization Campaign
This project is designed to raise awareness about Steemit to over one million Cameroonians using flyers, pictures, T-Shirts, banners, posters, videos, billboards, radio talk shows, contests and sports.
Specific objectives that will lead to the realization of the project's principal goal of raising awareness about Steemit to over one million Cameroonians include;
Produce and disseminate over 100,000 A5 flyers about Steemit.
Organize 40 Radio talk shows about Steemit. One radio talk show per week
Produce 900 A3 Posters about Steemit to be put up in different communities of the region monthly.
Produce 05 Banners about Steemit to be displayed in strategic locations of the city of Bamenda
Produce 09 Promotional videos about Steemit to be shared monthly on all social networks.
Print 10 T-Shirts for the core team working in the Cameroon Steemit Program
Organize weekly Steemit Promo Contests with juicy rewards
Produce 05 Steemit Billboards
Organize Steemit Champions League
How to participate and earn
Cameroonian Steemians will be able to participate by;
Participating the different Steemit Promo Contests like the Best day of the Week Contest, Kamer Steemit Promo contest, Steem Environmental Contests and the Steem Cameroon Favorite Song contest which will have juicy rewards.
Participating in the dissemination of posters and flyers in communities as well as the organization of Steem sensitization campaigns in their communities. Cameroonian Steemians who participate in the dissemination of posters and flyers or organize Steemit sensitization campaigns in their communities will each receive 1SBD (approximately 5000CFAF) from @thegreens as well as an upvote/resteem of their Steemit dissemination/sensitization campaign blog reports. Upvotes and resteems will come from @steem-cameroon, @saxopedia, @njiatanga and @thegreens whereas supportive upvotes will come from @steemcurator01 or @steemcurator04 or @booming
Participating in the Steemit radio talk shows and Steem promotional videos. Cameroonian Steemians who will participate in the radio talk of video programs will receive 1SBD (approximately 5000CFAF) whereas Steemians who will organize Steemit Radio talk shows and blog reports of their shows will receive 1 SBD plus upvotes and resteems from @steem-cameroon, @saxopedia, @njiatanga and @thegreens whereas supportive upvotes will come from @steemcurator01 or @steemcurator04 or @booming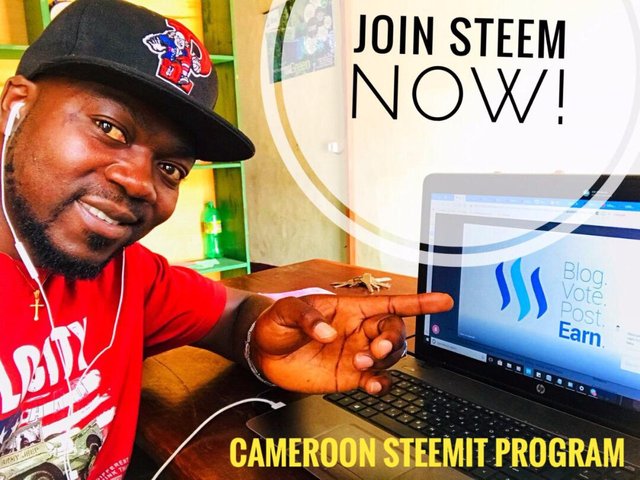 Cameroon Steemit Sensitization Promo Team.
@thegreens will serve as the project lead
@nforyembe of @yemsgroup will be in charge of all promo designs.
Steemit country representatives @saxopedia and @njiatanga as well as @mr-greens will serve as the principal resource persons for the radio programs and video promos. (@mr-greens has over 7 years experience in Journalism (environmental journalism) and as such will serve as program coordinator.) They will also serve as curators for the Steemit Awareness Campaign.
All Cameroonian steemians will be eligible to participate in the radio programs or video promos as well as in the dissemination of flyers and posters or the organization of steemit sensitization campaigns in their communities and will earn as in the aforementioned.
Post Rewards Management
50% of the post rewards will be used to power up, @thegreens account so that they can upvote participants' posts whereas the remaining 50% will be spent for;
Rewards for radio and video participants
Rewards for poster and flyers disseminators as well as sensitization campaign organizers
Graphic designing and the purchase/production of project materials such as dflyers, posters, banners, bill boards, etc.
Let's promote Steem in Cameroon
Week 1 Plan of Action
Week 1 will run from 01st of April to the 11th of April 2021 and it will involve the following activities;
| Day | Date | Time | Activity |
| --- | --- | --- | --- |
| Friday - Sunday | 02 - 04/04/2021 | N/A | Graphic Designing and printing of Flyers and Posters |
| Monday | 05/04/2021 | 08 - 18:00 | Steemit Sensitization Campaign at Teken Quarter, precisely in the Teken Football Field. Sensitization will include all the 04 Football clubs that play in the field every Monday |
| Monday | 05/04/2021 | 08:00AM | Cameroon Steemit Promo Contest Launch and social networks sensitization campaign |
| Wednesday | 07/04/2021 | TBD | Steemit Radio Program at Abakwa FM Radio, FM 99.0 |
| Friday | 09/04/2021 | TBD | Steemit Radio Program at NDEFCAM Radio |
| Sunday | 11/04/2021 | 12:00 | Steemit Sensitization Campaign at Teken Quarter Hall and Cameroon Steemit Promo Contest Prize Awards at 20:00PM |
NB: Cameroonian Steemians who are interested in participating in any of aforementioned week 1 activities are free to notify via a comment. Remember that by participating in any of the activities, you will be developing content for your contests and/or diary game and/or blog as well as earning Steem as detailed above.
The time for the different radio programs will be communicated


The Greens is a grassroots environmental organization that strives to educate, inspire and engage young people to take action to combat climate change and be at the forefront of biodiversity conservation and waste management.