UNESCO세계지질공원 탐사/ 2. 습곡과 판상절리
경기도 연천군 전곡읍 은대리 728-1에 위치한 한탄강 지류 차탄천(수레여울) 하류의 '은대리 습곡과 판상절리'를 찾아 보았습니다.
[습곡fold]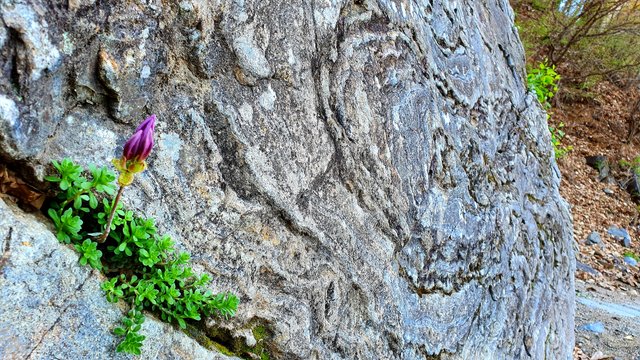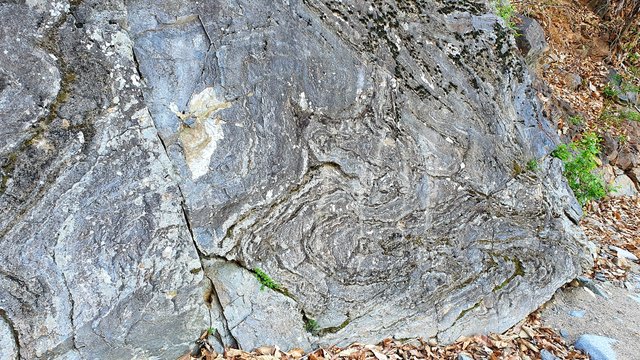 한탄강의 지류인 차탄천에 있는 위 암석은 약 4억 년 전 얕은 바다에서 만들어진 퇴적층이 융기되면서 압력을 받아 암석으로 단단해진 것이다.
The upper rock at Chatancheon, a tributary of the Hantan River, was hardened into rock under pressure as the sedimentary layers formed in shallow waters rose about 400 million years ago.
이 암석은 2억 5천만 년 전 지각변동으로 양 옆에서 미는 강한 횡(橫)압력을 받아 물결처럼 휘어졌다. 
The rock was bent like a wave 250 million years ago by a crustal change, with strong lateral pressures on both sides.
습곡은 수평으로 퇴적된 지층이 횡(橫)으로 압력을 받으면 지층이 위아래로 휘어지게 된다. 이러한 구조를 습곡이라한다.
In folds, when the horizontally deposited layers are pressurized horizontally, the layers are bent up and down. This structure is called fold.
일반적으로 습곡은 층으로 이뤄진 암석에서 잘 관찰된다. 층이 졌기 때문에 휘어진 모습이 눈에 잘 띄기 때문이다.
In general, folds are well observed in layered rock. Because the layers are stacked, the warpage is noticeable.
습곡은 물결처럼 위아래로 휘어지는데, 물결 사이의 거리가 아주 작은 한탄강의 습곡바위와 같은 모양이 있는가 하면, 수 킬로미터에 달해 아래로 휘어진 부분이 침식되어 계곡을 형성하는 경우가 허다하다.
Folds bend up and down like waves, and they have the same shape as the folded rocks of the Hantan River with very small distances. And also the distance between the waves is several kilometers, and the downward bends erode to form valleys.
---
[판상절리Sheeting Joints]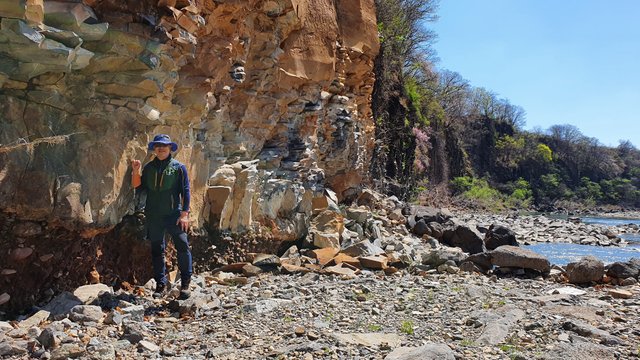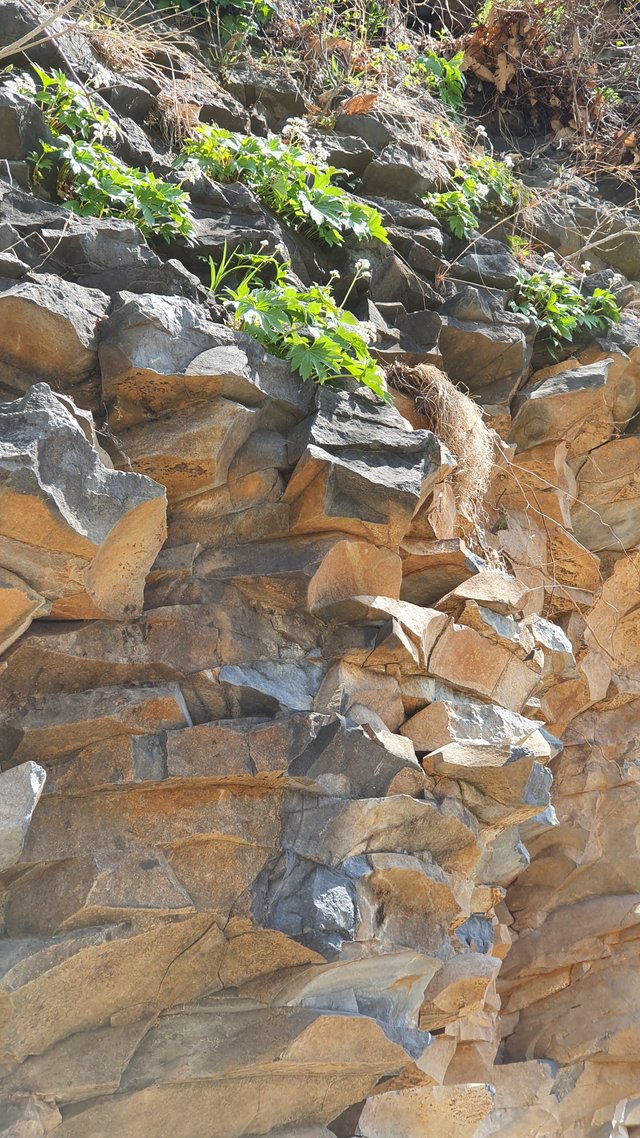 판상절리는 암석 위의 흙들이 제거되면서 하중을 덜 받게 되면(침식 등에 의해 하중이 없어지면) 암석이 윗쪽으로 팽창하기 때문에 지표에 평행하게 가로로 틈이 생기는 절리(節理)를 말한다.
Sheeting joints are joints that form gaps parallel to the surface because the rock expands upwards when the soil on the rock is removed and is less loaded (eg, by erosion).
일반적으로 단단한 화강암 등에서 많이 발생하지만 강도가 비교적 무른 용암과 사암 등에서도 나타난다.
Generally occurs in hard granite, etc., but also occurs in lava and sandstone, which are relatively soft.
---
[클링크Clink ]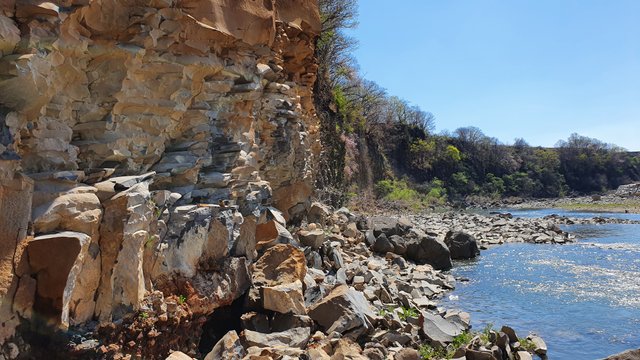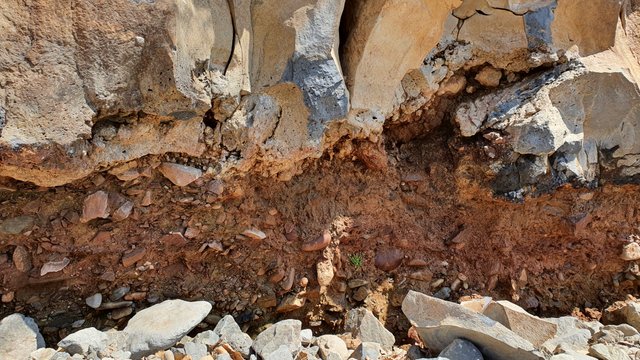 판상절리 아래부분에는 붉은 흙이 보인다. 원래 이곳이 흙과 자갈이 있던 하상이었다.
Red soil can be seen in the lower part of the plate joint. Originally, this was a riverbed with soil and gravel.
그 하천을 덮어버린 용암이 판상절리 등으로 떨어져 나가면서 원래 하상이 드러나게 된 곳이다.
This is the place where the original river bed was exposed as the lava that covered the river fell into a plate joint or a column joint.
이러한 붉은 흙이 있는 원래의 하상과 용암과의 경계를 클링크라 부른다.
The boundary between the original bed with red soil and lava is called a clink.