#Robiniaswap, una nueva alternativa para los steemits | Un proyecto para el beneficio de todos. Parte 2 | Venezolano-English | Escrito original @theatrorve | Lunes 20 09 2021 | #Impulso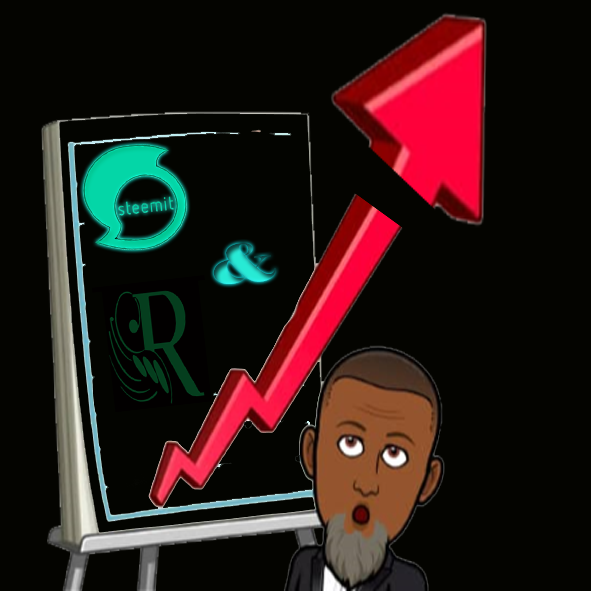 Emoji creado en Bitmoji. Diagramación de mi autoría
#Robiniaswap, una nueva alternativa para los steemits
Un proyecto para el beneficio de todos. Parte 2
Escrito original @theatrorve
Lunes 20 09 2021
#Impulso
Venezolano


¡Saludos!... Un cordial saludo a los miembros de la comunidad #impulso y al resto de la gran familia #steemit.
Después de exponer en la primera parte mi entendimiento sobre el DeFi, en esta segunda comentare sobre otros conceptos que se tiene que manejar para adentrarnos más en el mundo de #robiniaswap.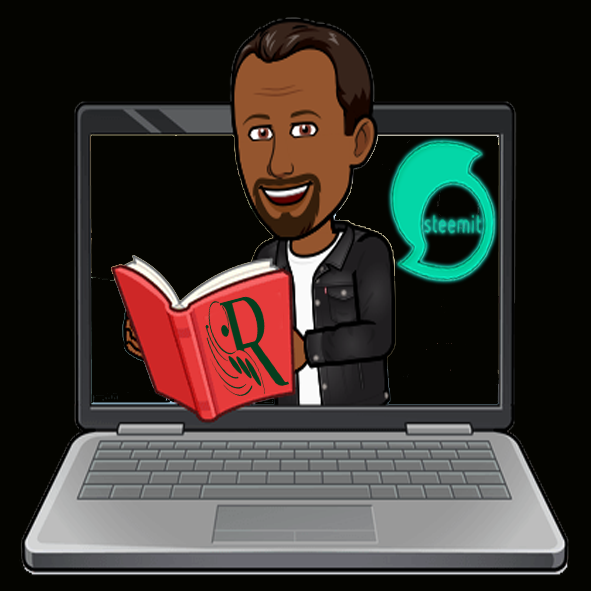 Emoji creado en Bitmoji. Diagramación de mi autoría
BLOCKCHAIN o CADENA DE BLOQUES posee como concepto básico el siguiente:
¿Qué es entonces la cadena de bloques? Pues un gigantesco libro de cuentas en los que los registros (los bloques) están enlazados y cifrados para proteger la seguridad y privacidad de las transacciones. Es, en otras palabras, una base de datos distribuida y segura (gracias al cifrado) que se puede aplicar a todo tipo de transacciones que no tienen por qué ser necesariamente económicas.
Xataka
Partiendo de este concepto, las cadenas de bloques parte de las transacciones que se hacen a través de las diferentes billeteras de los diferentes sistemas financieros digitales que puedan existir en la red.
La Billetera de #steemit que poseemos cada usuario de la plataforma es parte de este sistema que crea los bloques que conforman la cadena. Cada transacción que hagas desde ella o recibamos en ella, crea una cuanta más que ira a engrosar las filas de transacciones que conforman un bloque.
La conformación y cifrado de estos bloques es lo que se conoce como minería de Bitcoin la cual en muchos casos está siendo perseguida y penada por leyes de algunos países del mundo. En este punto no estoy muy claro de ¿el cómo? se hace la minería, lo cierto es que es uno de los procesos que genera la criptomoneda.
Lo cierto es que entiendo que este sistema de cadena de bloques junto al DeFi son partes importantes del sistema financiero digital que se emplea en la actualidad en la red.
Otra de las ventajas que tendremos los usuarios del #steemit es el poder contar con el sistema Bridge dentro de las ventajas de la asociación de #steemit con #robiniaswap.
Uno de los conceptos que se puede tener sobre el Bridge es el siguiente:
tiene como objetivo incrementar la interoperabilidad entre diferentes blockchains. Permite a cualquiera convertir sus criptoactivos en "wrapped tokens y a la inversa, deshacer el proceso
Binance Bridge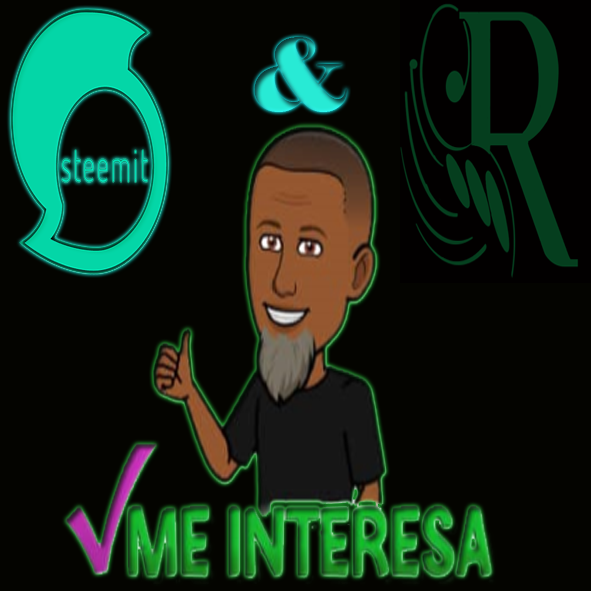 Emoji creado en Bitmoji. Diagramación de mi autoría
A mi entender, una de las ventajas de esto es el poder el poder utilizar este sistema, un ejemplo seria el sistema Binance Smart Chain (BSC) para hacer los cambios de nuestros STEEM o SBD directamente a la mayotia de los tokens que existen en el mundo de las criptomonedas.
Asumo que esas ventajas la podremos ver en #robiniaswap, al no tener que hacer cambio de nuestros tokens obtenidos en #steemit para hacer inversiones en #robinia, o en caso de que exista la necesidad de cambiarlos a RBS, hacerlo directamente sin tener que hacer muchas transacciones y asi evitar el pago de comisiones por cada cambio realizado.
En mi caso, que uso Metamarsk, ya podré hacer manejo directo de mis SBD o STEEM directamente en mi billetera, al igual que cambios directos a otras criptomonedas evitando un gasto alto por el cobro de comisiones.
En este punto, el primer ahorro vendría por los bajos costo de comisiones de cambios, en algunos casos no existen un cobro alguno, gracia a las bajas tasas establecida bajo el sistema de Binace Smart Chain. El segundo ahorro es la eliminación de varios cambios como por ejemplo convertir nuestros SBD o STEEM en BNC o BNB, para luego convertirlo en el token que deseamos usar.
Tengo entendido que estas ventajas la tendremos dentro de las transacciones que realicemos dentro de #robiniaswap.
Espero que en este punto de esta segunda publicación este en el camino correcto sobre mi entendimiento de las ventajas de la unión de #steemit y #robiniaswap.

Emoji creado en Bitmoji. Diagramación de mi autoría.
Si quieres conocerme un poco más visita mi publicación de presentación en Steem atreves de este enlace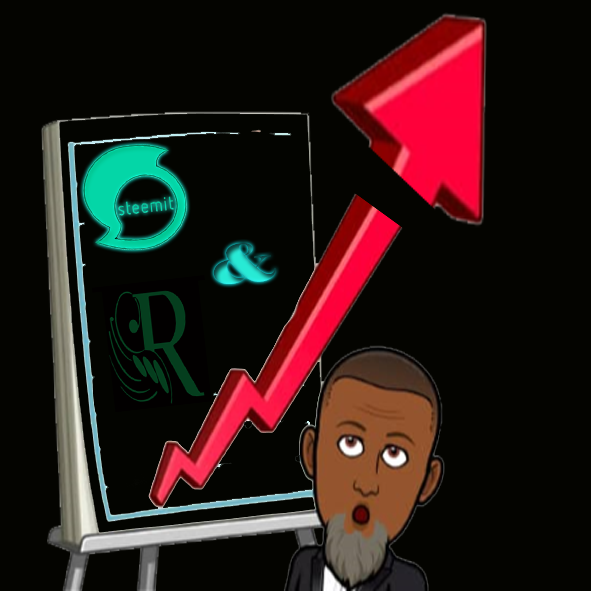 Emoji created in Bitmoji. Diagramming of my authorship
#Robiniaswap, a new alternative for steemits.
A project for the benefit of all. Part 2
Original writing @theatrorve
Monday 2021 09 20
#Impulse
English


Greetings!... Warm greetings to the members of the #impulse community and the rest of the big #steemit family.
After exposing in the first part my understanding of DeFi, in this second one I will comment on other concepts that have to be handled to get deeper into the world of #robiniaswap.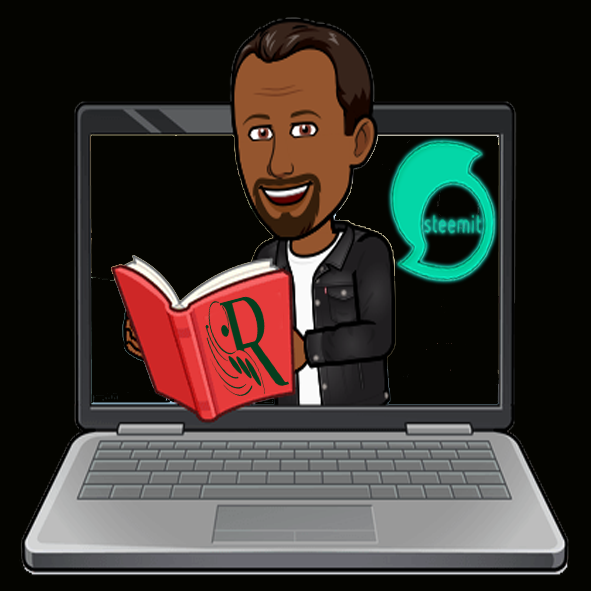 Emoji created in Bitmoji. Diagramming of my authorship
BLOCKCHAIN or CADENA DE BLOQUES possesses as a basic concept the following:
What then is the blockchain? Well, a gigantic ledger in which the records (the blocks) are linked and encrypted to protect the security and privacy of transactions. It is, in other words, a distributed and secure database (thanks to encryption) that can be applied to all kinds of transactions that do not necessarily have to be economic.
Xataka
Starting from this concept, blockchains start from the transactions that are made through the different wallets of the different digital financial systems that may exist on the network.
The #steemit Wallet that each user of the platform has is part of this system that creates the blocks that make up the chain. Each transaction that you make from it or receive in it, creates one more account that will swell the ranks of transactions that make up a block.
The conformation and encryption of these blocks is what is known as Bitcoin mining which in many cases is being prosecuted and punished by laws in some countries around the world. At this point I am not very clear about how mining is done, the truth is that it is one of the processes that generates the cryptocurrency.
What is certain is that I understand that this blockchain system together with DeFi are important parts of the digital financial system that is currently used in the network.
Another of the advantages that we #steemit users will have is to be able to count on the Bridge system within the advantages of #steemit's association with #robiniaswap.
One of the concepts that can be had about the Bridge is the following:
aims to increase interoperability between different blockchains. It allows anyone to convert their cryptoassets into wrapped tokens and conversely, unwrap the process.
Binance Bridge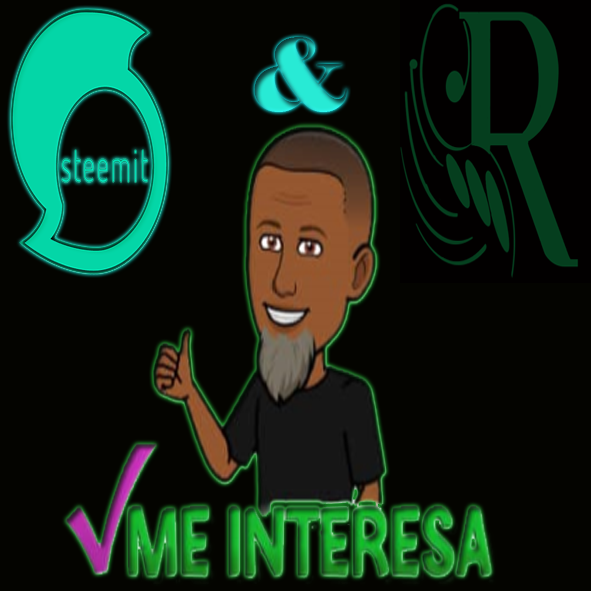 Emoji created in Bitmoji. Diagramming of my authorship
To my understanding, one of the advantages of this is to be able to use this system, an example would be the Binance Smart Chain (BSC) system to make the changes of our STEEM or SBD directly to the maytia of the tokens that exist in the world of cryptocurrencies.
I assume that we will be able to see these advantages in #robiniaswap, by not having to exchange our tokens obtained in #steemit to make investments in #robinia, or in case there is a need to exchange them to RBS, do it directly without having to make many transactions and thus avoid paying commissions for each exchange made.
In my case, using Metamarsk, I will already be able to make direct management of my SBD or STEEM directly in my wallet, as well as direct exchanges to other cryptocurrencies avoiding a high expense by charging commissions.
At this point, the first savings would come from the low cost of exchange fees, in some cases there are no fees at all, thanks to the low rates established under the Binace Smart Chain system. The second savings is the elimination of various exchanges such as converting our SBD or STEEM into BNC or BNB, and then converting it into the token we wish to use.
I understand that we will have these advantages within the transactions we perform within #robiniaswap.
I hope at this point in this second post I am on the right track about my understanding of the advantages of joining #steemit and #robiniaswap.

Emoji created in Bitmoji. Diagramming of my authorship.
If you want to know me a little more visit my presentation post on Steem through this link