The Upland Action News - "Upland Out Of This World" Episode 3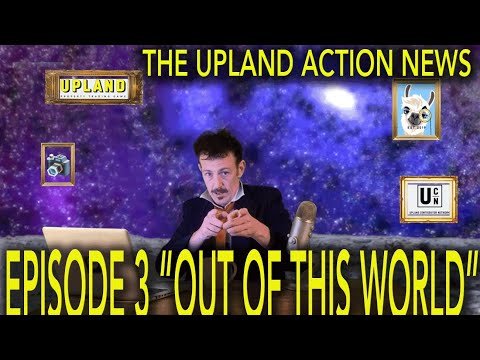 ---
The Upland Action News - "Upland Out Of This World" Episode 3
Episode 3 is truly Out Of This World! Topics discussed, The Blockchain Heros Event, The Upland Underground Logo Contest, The UFA, NFTs, WAX.IO, The LeftHouseFM Theater, A Deep Dive With Emmet McGuire, Upland Agent?, A Chat With An Uplander - JIMJUICE, UPLAND T-SHIRT GIVE AWAY, and so much more!! Enjoy the episode, like and subscribe, say hello!
Check out the links below for more Upland Info!!
The Upland Action News
Is an exciting, informative Action News show covering all the best and most important up to date News Stories from the amazing and ever growing world of Upland.
Upland is the best property trading game based on a real world economy and The Upland Action News has the inside scoop to the stories and information you wanna know!
Your goal in Upland is to buy, sell, and trade properties in the city of Upland and become a Boss!
Our goal here at The Upland Action News is to give you the information you need to be that Boss!!
If you are not already living in the city of Upland, use The Upland Action News Referral to get an extra Bonus for your first purchase!
https://discover.upland.me/TheUplandActionNews
The Upland Action News
Presented by LeftHouseFM & The UNC.
Join us on Discord for more news: https://discord.gg/Rprkhm
The LeftHouseFM Clay Movie Theater is Now Open!!! Come on down to the theater, grab a ice cold cola and a hot bag of fresh pop corn, and a ticket to see the show!