Thursday Recipe - Litta Dry Fish Curry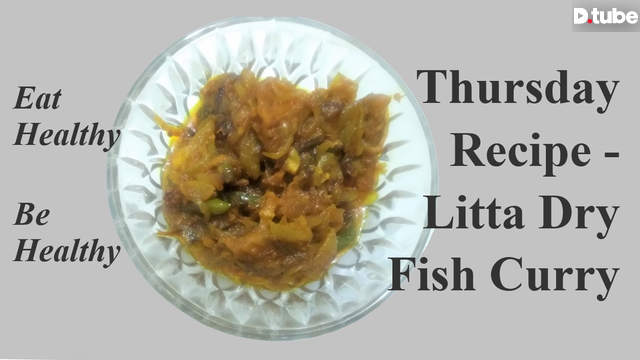 ---
Friends,
This Lockdown Life Day-15, you know it does not mean bad times, but our times can be made more enjoyable if we try a little with delicious food. By making healthy foods, our body can be fit. So today I'm sharing a nutritious and tasty Litta Dry Fish Recipe with you.
For this you need:
Some Litta dry fish Slice
Onion Slice
Row Chili (Like quantity)
Soybean Oil (Like quantity)
Yellow powder - 1 teaspoon
Red chili powder- Like the taste
Ginger Pest- 1 teaspoon
Garlic Pest- 1 teaspoon
Water and Salt. (Like quantity)
Check the video and watch how I make it more delicious. Thanks all.
Be healthy- Be safe!
|> tania <|
Follow on Twitter: https://twitter.com/Taniaak20588203
Follow on YouTube: https://www.youtube.com/channel/UC1wRkOihDb4ET61yq-3q2wQ
---
▶️ DTube
▶️ BTFS