Saturday Recipe- Noodles with Egg and Vegetables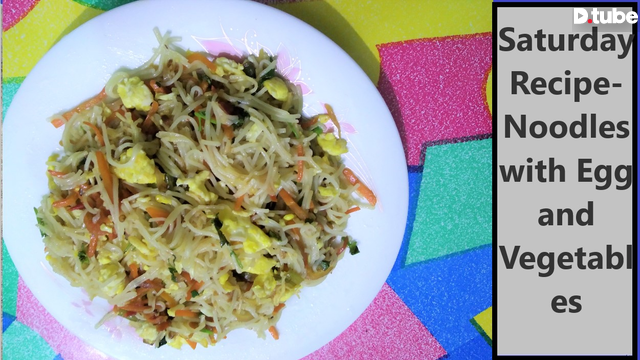 ---
Friends,
This Lockdown Life Day-17, you know it does not mean bad times, but our times can be made more enjoyable if we try a little with delicious food. By making healthy foods, our body can be fit.
Noodles are the favorite food of all age people. Noodles are a healthy food. If the noodles are cooked with vegetables its nutrients will be more increase.
So today I'm sharing with you tasty Noodles Recipe with egg and vegetables.
For this you need:
Any Stick Noodles
Eggs 2 pic
Green Chili (Like quantity)
Onion Slice
Tomato Slice
Carrot Slice
Green Beans
Salt (Like quantity)
Coriander leaves
Soybean Oil
Check the video and watch how I make it more delicious. Thanks all.
Be healthy- Be safe!
Enjoy Quarantine Life
|> tania <|
Follow on Twitter: https://twitter.com/Taniaak20588203
Follow on YouTube: https://www.youtube.com/channel/UC1wRkOihDb4ET61yq-3q2wQ
---
▶️ DTube
▶️ BTFS