Home Office Booster! 🌲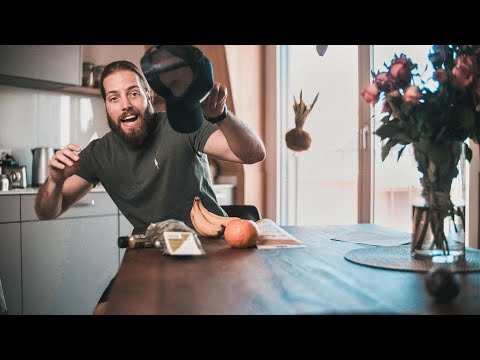 ---
Healthy Home Office Booster! 😃😋🌲
A Mini clip i've produced with a trickshot me turning into fruits.
It is a behind the scenes series showing what is going on in the company.
I hope you guys like it.
SHOP - https://www.nikinclothing.com/YouTube​
Instagram - https://instagram.com/nikinclothing/​
Facebook - https://www.facebook.com/nikinclothing/​
Starring:
Ivan (https://goo.gl/rQaiFV​)
Produced by:
Ivan Schnoz (https://www.instagram.com/isnz.ch/​)
---
tree by tree
__
Wir sind ein junges und aktives Team aus der Schweiz, das der Natur etwas zurückgeben will – und zwar durch nachhaltige und faire Mode, wobei für jedes verkaufte Produkt ein Baum gepflanzt wird.
Besuch unsere Website, folge uns auf Instagram oder lese einen unserer Blog Posts um zu erfahren was bei NIKIN aktuell ist:
SHOP - https://www.nikinclothing.com/YouTube
Instagram - https://instagram.com/nikinclothing/
Facebook - https://www.facebook.com/nikinclothing/
Starring:
Ivan (https://goo.gl/rQaiFV)
Produced by:
Ivan Schnoz (https://www.instagram.com/isnz.ch/)
---
tree by tree
---
▶️ DTube