The 1 million tree inauguration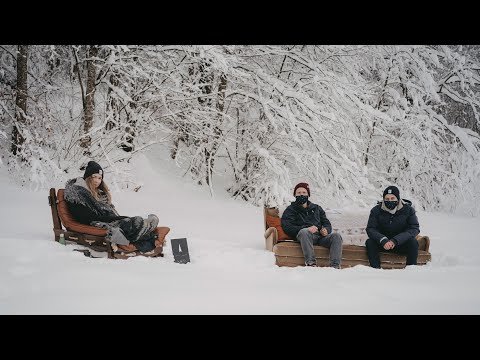 ---
A gloomy morning in January 2021... 🌲
A gloomy morning in January 2021. The two founders, Nicholas and Robin, arrive at the "Fünfweiher" in Lenzburg.
As children, they used to play ice hockey together on the frozen pond in the middle of the Lenzburg forest in winter, and today they are celebrating a milestone hard-earned over four years: the first million trees planted.
The two partners ceremoniously open the ribbon around the approximately 30-meter-high beech tree that stands on the banks of the idyllic pond and for which NIKIN is sponsoring a tree.
Unfortunately with a very limited audience, Nicholas and Robin take a seat in our outdoor parlor in the middle of the snow and talk to interesting talk guests about trees and what impact a million planted trees have on nature.
The entire inauguration as well as some highlights of the talks with Matthias Ott, the head forester of Lenzburg, and Florian Landolt, the head of communication and politics of WaldSchweiz, can be found in the video.
SHOP - https://www.nikinclothing.com/YouTube
Instagram - https://instagram.com/nikinclothing/
Facebook - https://www.facebook.com/nikinclothing/
Starring:
Produced by:
Ivan Schnoz (https://www.instagram.com/isnz.ch/)
---
tree by tree
---
▶️ DTube