Thoughts on Maceió in Brazil and leaving the city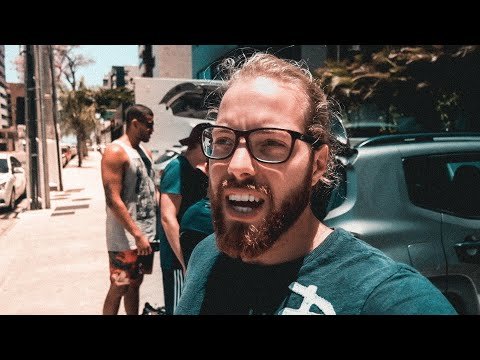 ---
In this Vlog we are leaving Maceió and headed on a roadtrip along the coast up to Recife. Leaving this fantastic city i talk about some thoughts and experiences in the car. We have rented a jeep and planed some spots to stay along the way. We have researched some villages, beaches and restaurants so stay tuned.
Leaving Maceió | Travel Vlog 122
---
RECOMMENDATIONS
This is the Hotel we stayed in Maceió: http://bit.ly/hotel_maceio
Where i book the cheapest flights: https://goo.gl/HRhxoy
Credit card with best commissions for travels: http://bit.ly/travelcreditcard
Editing software: http://bit.ly/editing_software
---
Perfspots
Perfspots stands for Perfect Spots. My passion is to explore places I've never been before. While running a startup, i travel as much as possible. Here i share the Perfect Spots i enjoyed the most. Spots you can get a great meal, sip a coffee with a breathtaking view or experience an exciting adventure.
Subscribe and become a Perfspotter!
Brazil
---
Subscribe: https://goo.gl/rQaiFV
Instagram: https://www.instagram.com/perfspots/
Facebook: https://www.facebook.com/perfspots
Website: http://perfspots.com/
---
Travel-Equipment:
Nikon D7100 http://amzn.to/2oxVyJx
GoPro 3+ http://amzn.to/2nA230J
Camera Stabilizer http://amzn.to/2nLHYF8
Portable Harddisk http://amzn.to/2oyjTil
Apple MacBook Air http://amzn.to/2nLQ7ta
The North Face Backpack http://amzn.to/2nvahFC
Dji Mavic Pro Drone http://amzn.to/2o77B44
Bear in mind that some of the links in this post are affiliate links and if you go through them to make a purchase I will earn a commission. Keep in mind that I link these companies and their products because of their quality and not because of the commission I receive from your purchases. The decision is yours, and whether or not you decide to buy something is completely up to you.
---
Support the project
BTC: 1Jjc1HFppV2SBYjV8BgeWPpykRDtWKR8oG
BCH: qqj3uxrup5tvcg5k2zrxjq20er27fwsneyc68srm63
ETH: 0xf97cA8e658d7a6344addCB398477e1D2301A8Cf1
XLM: GASYB7MFOO63JCNYDPEWHJHGNTNSGCO4FEAFSSS7JZAY6EDBJCEYYDER
---
You'll find perfect spots on the website: http://perfspots.com
---
Music by
---
#brazil #Maceió #brasil #alagoas
Shh yeah
---
▶️ DTube