We open up the very first Forest Office!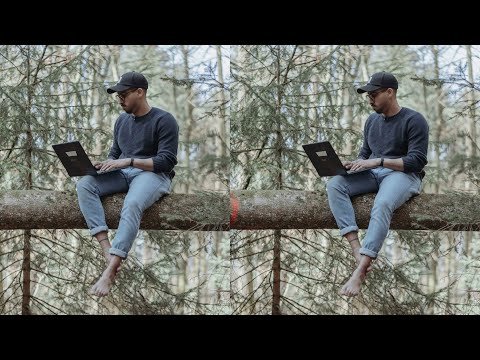 ---
Finally out of the home office! 🙌😍
We have always talked about the positive effects of forests and trees on us humans: 90% less dust particles in the air, mood enhancer and improves your sleep.💪 That's why we're now getting down to business - we're sending our employees to the forest office. 🌲🥰 After a long phase of home office, we are starting our innovation project and want to promote the creativity of our employees - best of all under the open sky. Therefore, from now on, our employees can do some of their work from our forest office. You may be asking yourselves: How is that possible? No electricity? Bad reception?🤔 But don't worry, there is a solution for everything.💪 We have worked on this concept for a very long time and are convinced that this possibility of switching from the home office to the forest office relaxes and motivates our employees at the same time. Several studies have proven that mental and physical health benefits from spending time in the great outdoors🥳 - that's why we now go to the forest office 1-2 times a week.🤩 Let us know what you think about this in the comments.
Disclaimer
This is no financial advice. Everything written is my opinion only and you should do your own research. Investing in Bitcoin and other cryptos, lending, DeFi, liquidity mining are high risk investments. You could lose everything, only invest what you can afford.
Bear in mind that some of the links in this post are affiliate links and if you go through them to make a purchase I will earn a commission. Keep in mind that I link these companies and their products because of their quality and not because of the commission I receive from your purchases. The decision is yours, and whether or not you decide to buy something is completely up to you.
Youtube: https://goo.gl/rQaiFV Instagram: https://www.instagram.com/perfspots/ Facebook: https://www.facebook.com/perfspots Website: http://perfspots.com/
RECOMMENDATIONS
Here i get interest on my coins: http://bit.ly/btc_defi
Best cryptobrowser: https://bit.ly/fastest_browser
Here i buy bitcoin: http://bit.ly/btc_buy
Travel
Where i book hotels: https://bit.ly/riohotel
Where i book the cheapest flights: https://goo.gl/HRhxoy
Credit card with best commissions for travels: http://bit.ly/travelcreditcard
Editing software: http://bit.ly/editing_software
Starring:
Produced by:
Ivan Schnoz (https://www.instagram.com/isnz.ch/​)
---
tree by tree
---
▶️ DTube