They really plant two trees!!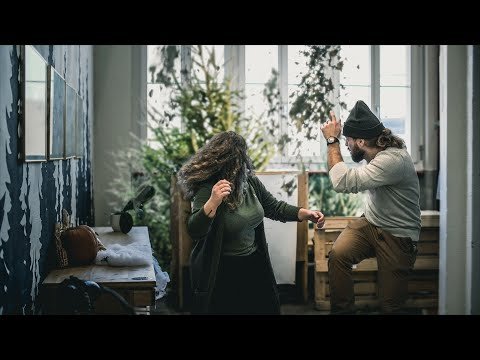 ---
A short green friday or cyber monday ad i've produced with the fall campaign popping tree idea. two instead of just one :)
CELEBRATE GREEN FRIDAY 🌲🌲
Like in the last years we celebrate Green Friday instead of Black Friday! That's why we purposely don't give any additional discounts during the whole Green Friday weekend (Friday-Monday), but instead we plant 2 trees for each product in your name. 😁
⠀⠀⠀⠀⠀⠀⠀⠀⠀⠀⁠
For everyone in the #Greenfriday team we have created the Green Friday Collection. With products for which not only 2 trees are planted, but which are actually designed especially for Green Friday: they are all symbolically provided with 2 tree logos.
The following products belong to the Green Friday Collection, all of them – matching the Green Friday – in Olive. 💚💚
⠀⠀⠀⠀⠀⠀⠀⠀⠀⠀⁠
🌲🌲 With the TreeShirt DoubleTree (Unisex/Women) you really do wear 2 trees on your chest and declare yourself to be a real TreeLover.
⠀⠀⠀⠀⠀⠀⠀⠀⠀⠀⁠
🌲🌲 With the Treeanie Classic Sleek DoubleTree made of Polylana® you wear 2 trees above your forehead and are perfectly equipped for cold winter days.
⠀⠀⠀⠀⠀⠀⠀⠀⠀⠀⁠
🌲🌲 Last but not least there is our TreeBottle DoubleTree, which, how could it be otherwise, is also decorated with 2 trees and keeps your drinks hot or cold for up to an incredible 12 hours or 24 hours.
⠀⠀⠀⠀⠀⠀⠀⠀⠀⠀⁠
You can also do something good for nature without having to buy anything and donate one or more trees directly via OneTreePlanted.
https://onetreeplanted.org
Wir sind ein junges und aktives Team aus der Schweiz, das der Natur etwas zurückgeben will – und zwar durch nachhaltige und faire Mode, wobei für jedes verkaufte Produkt ein Baum gepflanzt wird.
Besuch unsere Website, folge uns auf Instagram oder lese einen unserer Blog Posts um zu erfahren was bei NIKIN aktuell ist:
SHOP - https://www.nikinclothing.com/YouTube
Instagram - https://instagram.com/nikinclothing/
Facebook - https://www.facebook.com/nikinclothing/
Starring:
Sophie (https://www.instagram.com/irgendeine.sophie/)
Ivan (https://www.instagram.com/isnz.ch/)
Produced by:
Ivan Schnoz (https://www.instagram.com/isnz.ch/)
---
tree by tree
---
▶️ DTube