It is, how you PRESENT your Contents....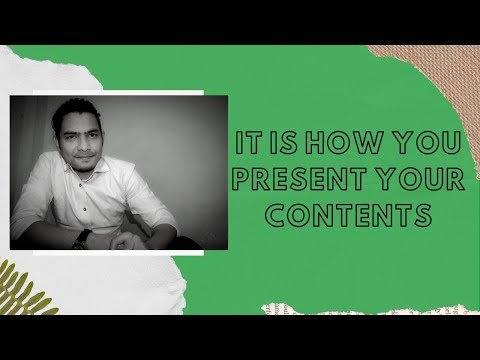 ---
There are plenty of tough situations happenings for us all. Typically in terms of creating contents nowadays. As I see people are coming towards the chain and making their appearances in a decent way. Which is indeed a good sign for the chain.
Either way, if we want to be of point and want to make sth out of this place, we do really need to get out of the thought of dump and go (with the contents). Make your place with being connective, by sharing your views with others and most importantly show the community what really matters to you in this platform. Some of this might not make any sense to you as of the moment but once you get a hold of it by giving some time in here, things will change for you.
---
---

---
Be a part of my Vlogging journey on DTUBE
---
Watch my Videos on Youtube
---
Best regards
Rehan
---
---
▶️ DTube