▶️ How To Convert Your Lino Points To BTT From DLive | EP#273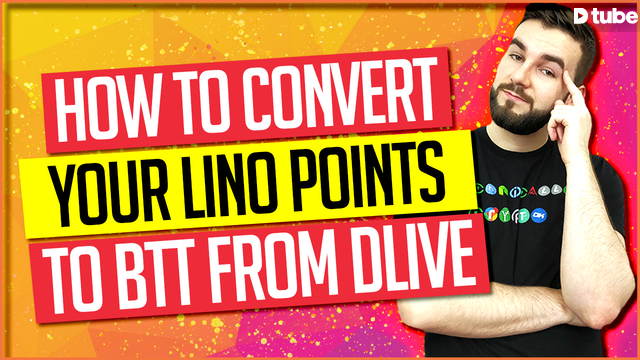 ---
DLive is migrating from the Lino network to Tron in April so you have just over a month to get your Lino points back in the form of BTT or otherwise. Let's go through how you can do this which differs based on where you live.
If you're in the United States, then you can only withdraw after going through the "get paid" restrictions and KYC verification at https://dlive.tv/s/payment
https://lino.network/2020/01/15/thank-you-for-this-amazing-journey-now-fasten-your-seatbelts/ - Official announcement from Lino & DLive
If you're outside of the US, then go to https://poloniex.com/ and sign up for an account. Get your deposit BTT address and then navigate to https://account.lino.network/ where your Lino points are and then use the "convert" function to send your Lino to that BTT address. You'll receive a 3% premium and it takes about 2 days to go through. Each Lino point should be worth $0.012, so that multiplied by my 1477 is $17.24 which is worth 45,917 BTT with 3% added is about 47,294. I presume the price was different when the conversion happened as I received 48,362. Either way, there was definitely a 3% premium which is good to see. Lemons are worth the same, but you can only get them via the DLive "get paid" feature mentioned above. From there you can sell the BTT and trade for something else or withdraw. I withdrew with no issues.
This is the video from DLive on how to do this:
. Their comments are turned off which is part of the reason I wanted to do this so you could ask for help and get feedback on this.
Let me know if this helped you with this and or made you aware that this was happening since their site definitely doesn't make this well known to the average user. Thanks for watching or reading. Let me know what you think about this in the comments below and don't forget to subscribe!