▶️ Discussing OpenOrchard With Andrew Levine | EP#316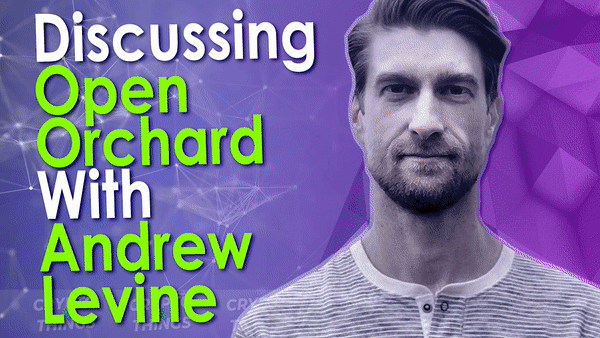 I had the opportunity to discuss OpenOrchard with Andrew Levine who is the co-founder and CEO there. You may know him from Steemit where he worked since the beginning. He's moved on to bigger and better things and we spend some time diving into all of it.
Zero to Bootstrapped Faster Than Ever.
We're here to make it easier, faster, and more profitable to build a great app, acquire users, and generate revenue, all while putting your users first.
Blockchain-Powered Features Without the Hassle.
Integrate powerful features without having to deal directly with distributed or decentralized databases. They will provide shared user databases, cross-platform encrypted messaging, tokenization for your application, scalability, and it's built by blockchain veterans from Steem.
They want to build a new better version of Steem and make it so much more. With the help of the community and their feedback, they believe they are creating the most user friendly and feature-rich blockchain solution for web applications.
These are some of the questions we went over:
• Can you tell us a little bit about yourself?
• How and when did you originally get into cryptocurrency
• Can you give us a brief introduction to OpenOrchard?
• What problem does OpenOrchard solve?
• How did OpenOrchard get its name and what was the original idea or motivation to start it?
• What are the next big updates for OpenOrchard to release soon or that are in the works?
• Where does OpenOrchard fit in with other existing similar projects?
• Where do you see OpenOrchard going in the next year? The next 5 years?
• What is the current userbase size and how well is the project growing?
• So where can everyone go to learn more about this?
Check out https://openorchard.io/ for more information and to learn more about what they have to offer.
What do you think about OpenOrchard? Do you think it could be another good Steem alternative? Let me know what you think about this in the comments below and don't forget to subscribe!