🌎 CLEAN PLANET 🌎 BIENTOT DISTRIBUTEUR DE SEEDS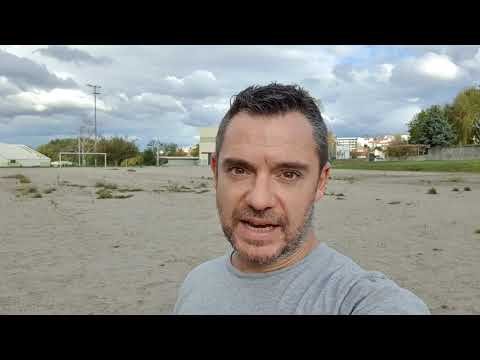 ---
👉 LA BONNE NOUVELLE EN FRANÇAIS 👈
Bien sur que je viens vous le dire en français !
Hier après-midi, à 16h00 s'est tenu un Call avec des Dirigeants de SEEDS.
CLEANPLANET est entrée en contact avec Seeds il y a quelques semaines et a proposé son projet mondial.
Un super retour de leur part... et une grande ambition de soutien.
PUDIQUEMENT, CLEANPLANET se positionne pour s'immiscer dans ce protocole de régénération de la monnaie et demande à ce que nous puissions récompenser avec des SEEDS les bienfaiteurs de la Nature.
Nous devrions recevoir sur notre compte clean4planet... 500000 SEEDS = 7600 $ actuellement.
Mutualiser les seeders, les dtubers, les cleaners, les hiviens et les steemiens.... est un but.
Récompenser les cleaners à hauteur de 8$ par action datée et approuvée est à portée de main.
Nous sommes heureux de vous annoncer cela.
Vous donner l'envie de participer à la dépollution de l'Environnement nous réjouis.
SEEDS a pour ambition de régénérer la monnaie mondiale...
SEEDS est accroché à la Blockchain TELOS.
Il vous faut donc créer un compte sur SEEDS.
Ce compte est disponible UNIQUEMENT sur invitation.
Nous pouvons vous inviter à rejoindre SEEDS si vous vous engagez à agir en faveur de l'environnement moderne... NETTOYONS NOTRE PLANÈTE !!!!
Venez en privé ou sur le discort de CLEAN PLANET pour en savoir plus
Vous pouvez gagner réellement :
DE l'argent HIVE + PLANET TOKEN
DE l'argent STEEM + CLEAN TOKEN
DE l'argent DTC
DE l'argent SEEDS
.
Donc environ 8€ par action
.
A SUIVRE ....
Espérons que les autres bonnes nouvelles pour CLEANPLANET suivent
🌎🌎🌎
Yesterday afternoon at 16:00 a Call with SEEDS Leaders was held.
CLEANPLANET contacted Seeds a few weeks ago and proposed their global project.
A great feedback from them... and a great ambition of support.
CLEANPLANET is now positioning itself to interfere in this currency regeneration protocol and is asking that we can reward Nature's benefactors with SEEDS.
We should receive on our clean4planet account ... 500000 SEEDS = 7600 $ currently.
Mutualising seeders, dtubers, cleaners, hiviens and steemiens.... is a goal.
Rewarding cleaners up to $8 per dated and approved action is within reach.
We are pleased to announce this.
We look forward to making you want to help clean up the environment.
SEEDS' ambition is to regenerate the world currency .
SEEDS is hooked to the TELOS Blockchain.
So you need to create an account on SEEDS.
This account is available ONLY by invitation.
We can invite you to join SEEDS if you commit yourself to act in favour of the modern environment . LET'S CLEAN UP OUR PLANET !!!!
Come in private or on the CLEAN PLANET discort to learn more
You can really win :
HIVE + PLANET TOKEN
STEEM + CLEAN TOKEN
DTC
SEEDS
.
So about 8€ per share
.
TO BE FOLLOWED ....
Let's hope that other good news for CLEANPLANET follows
---
▶️ DTube