Dtube Music Live - Los Melodicos de Venezuela - " Guitarra Española " - coversong por @yusmi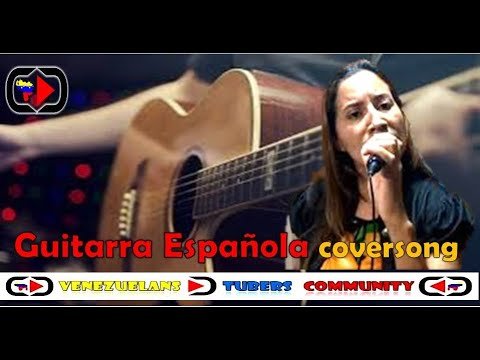 ---
Hola querida comunidad de Dtubers de habla hispana y youtubers de mi canal,hoy estoy muy animada y alegre haciendo una de las cosas que más disfruto cuando tengo un poco de tiempo libre como lo es cantar.

Acá en este video les interpreto un cover de una recordada canción que fuera éxito el siglo pasado en la famosa agrupación "los Melodicos de Venezuela", la canción lleva por titulo "Guitarra Española" un buen "paso doble" para bailar en fiestas y reuniones familiares, esperando sea de su agrado se despide su amiga la maestra Yusmi.
Hello dear community of Spanish speaking Dtubers and youtubers of my channel, today I am very lively and happy doing one of the things I enjoy most when I have some free time like singing.


Here in this video I interpret a cover of a remembered song that was a success in the last century in the famous group "Los Melodicos de Venezuela", the song is entitled "Spanish Guitar" a good "paso doble" to dance at parties and family gatherings, hoping that it will be to your liking says goodbye to his friend the teacher Yusmi.
Translated with www.DeepL.com/Translator (free version)
Letra
Yo sé que tienes un nuevo amor
Sin embargo, te deseo lo mejor
Si en mí, no encontraste felicidad
Tal vez, alguien más te la dará
Como la flor (como la flor)
Con tanto amor (con tanto amor)
Me diste tú, (me diste tú)
Se marchitó (se marchitó)
Me marcho hoy (me marcho hoy)
Yo sé perder (yo sé perder)
Pero, ay, cómo me duele
Ay, cómo me duele
Si vieras cómo duele perder tu amor
Con tu adiós, te llevas mi corazón
No sé si pueda volver a amar
Porque te dí todo el amor que pude dar
Como la flor (como la flor)
Con tanto amor (con tanto amor)
Me diste tú,
Se marchitó
Me marcho hoy
Yo sé perder
Pero, ay, como me duele
Ay, como me duele
Como la flor (como la flor)
Con tanto amor (con tanto amor)
Me diste tú,
Se marchitó
Me marcho hoy
Yo sé perder
Pero, ay, como me duele
Ay, como me duele
Ay, como me duele


.- Únete a la comunidad VDC en este enlace: VDC Community
Mira la canción original acá en YOUtube