A Better Life with Steem | Act of kindness - Sharing a birthday song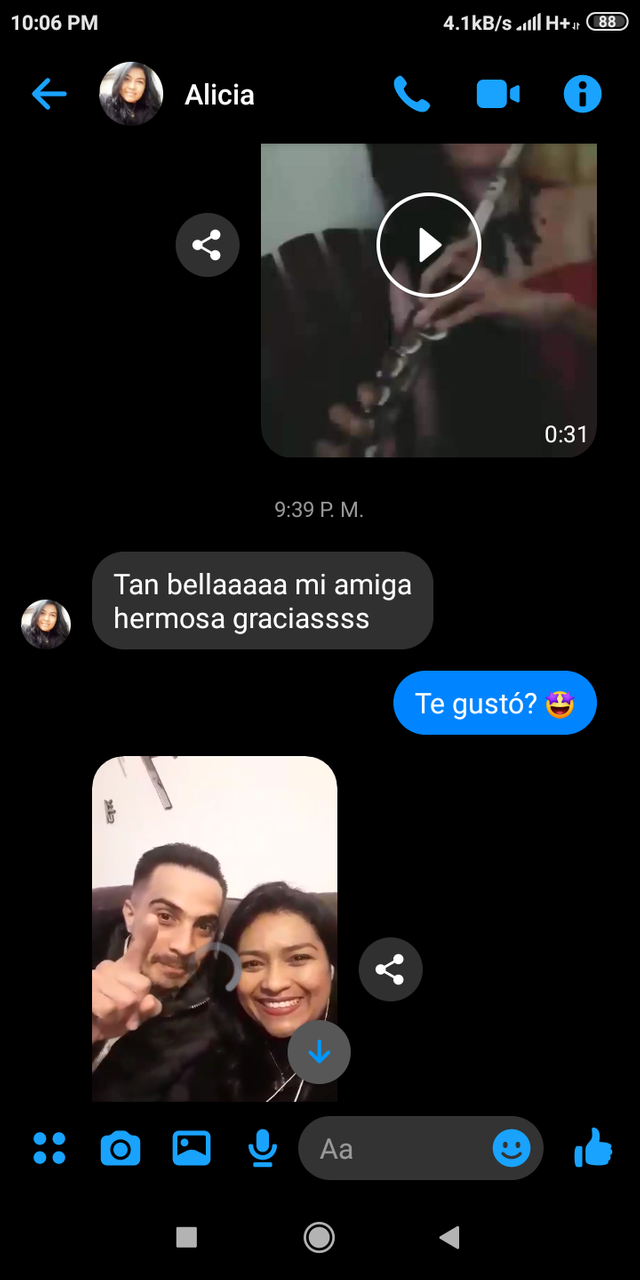 Hello there. I found this interesting community and I wanted to take this opportunity to post my first entry through this story that recently took place:
I was running my planned schedule for this long quarantine when recently I've received a FB message in my inbox from my ex-partner of that cotton company where I was working since 2012. She is actually living in Chile because she had to emigrate for seeking best opportunities and improve her quality life and take care her beloved ones, so she asked me an special favor for her birthday number 40 (this is a very unique event, not always we are reaching the fourth floor): to play to her the birthday song in flute for this especial occasion through a video and... I did it! It was very funny.
The only thing was the very slow and weak signal of my internet connection all day that at the end I could send the recorded and edited video almost at night. As answer, I was the surprised one because she was joined with another partner from my last job: he emigrated to Chile too and I never thought to know about him, much less in this way.
For me this was an opportunity for an act of kindness because you get smiles from your friends and relatives that had to go away, so music does the good job of getting us much closer than any huge distance.
The picture belongs to me and it was taken by a Xiaomi Redmi7A device in Venezuela.
Thanks for reading 🤓
~The post payout is set to 100% Power-Up~💪🏼
*** See you in next post *** 📝