The Birthday 🎈 of my Princess 🎂🍰🍰🍰🥀 It's a simple but Memorable Party🎈
Hello friends 💕
Last day was 14th October my daughters 5th birthday 🎈.
Due to coronavirus effect I have lost my job and everything but still my love is for my child is not speakable...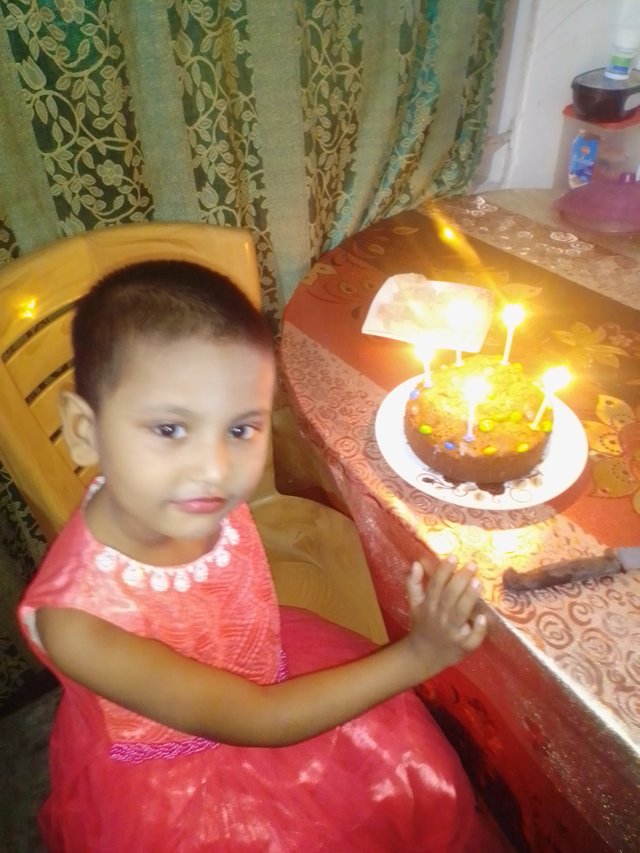 My daughter with birthday cake 🎂
In the morning I have went to merket to buy some necessary goods.
But money is not in my hand.
The departmental store where I take goods all time he told me that take what you want...
Then I took some things that are really need.
After one hour I came back home and starred to help my wife to made some spacial food like biriany and egg fry.
At noon we eat Biriany and egg Fri...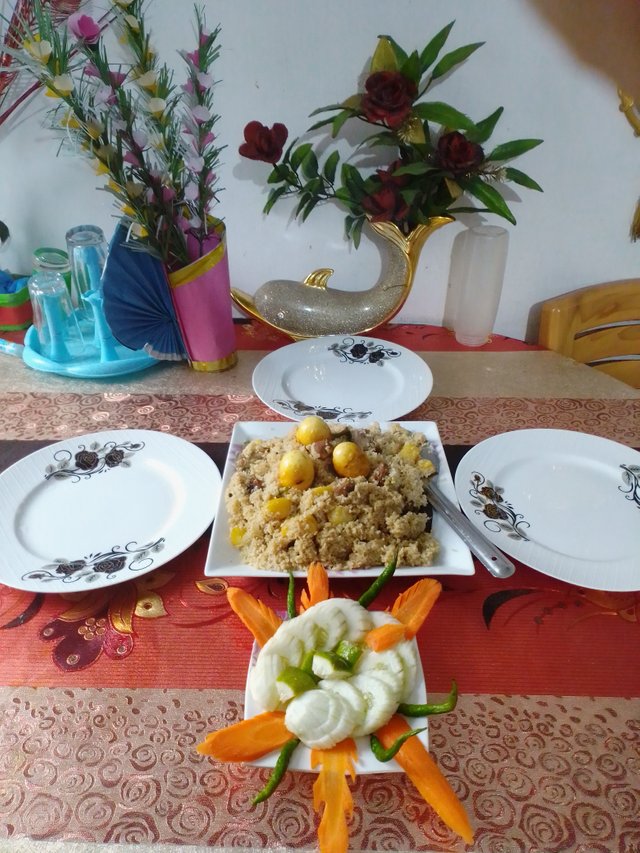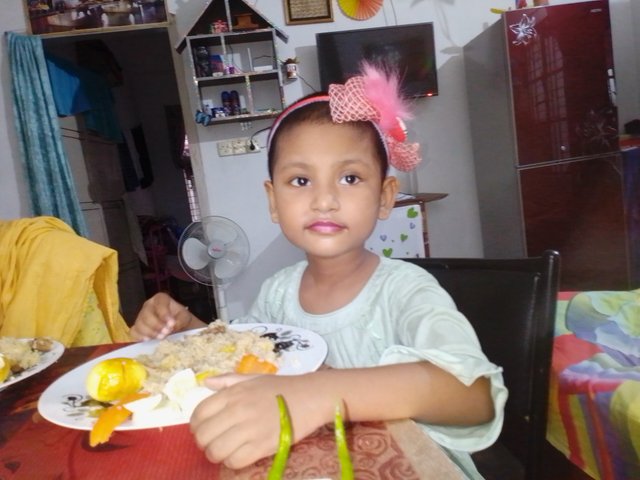 My daughter eating launch
After 4 pm I started to decorate our house 🏡
In 2 hours hard work I stand a Decoration.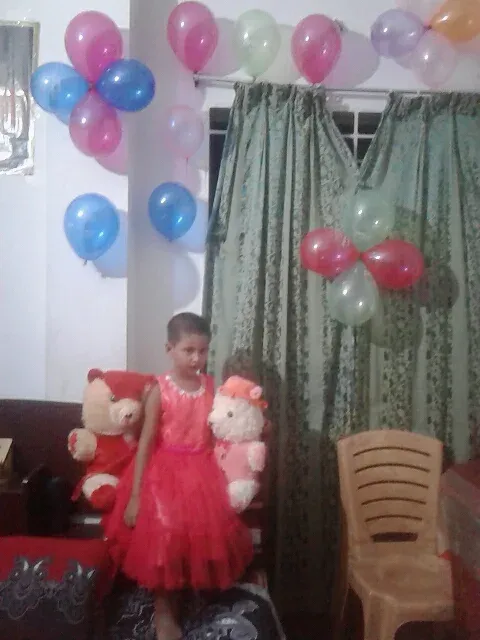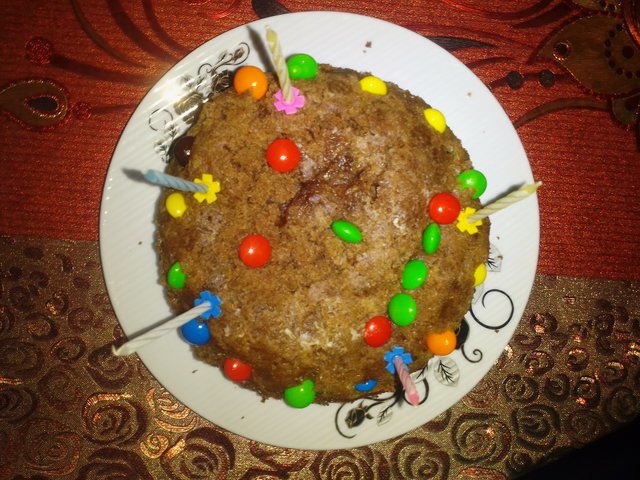 It's our homemade chocolate cake 🎂
At 8 pm we cutt over our cake..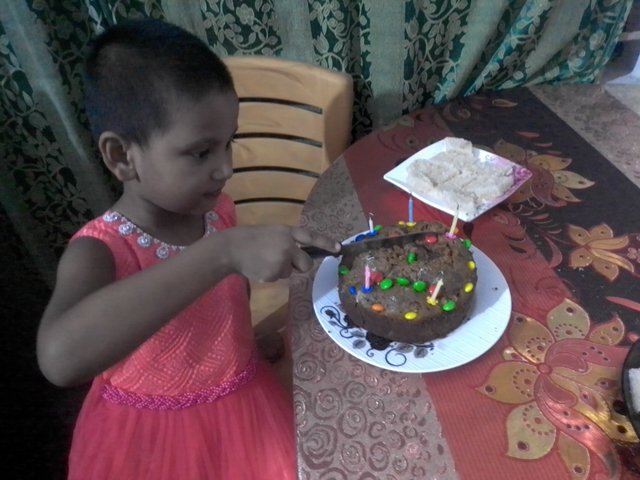 My daughter cutting the cake 🍰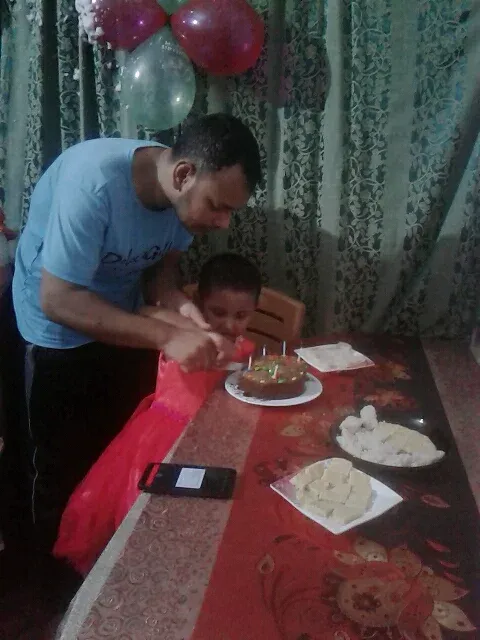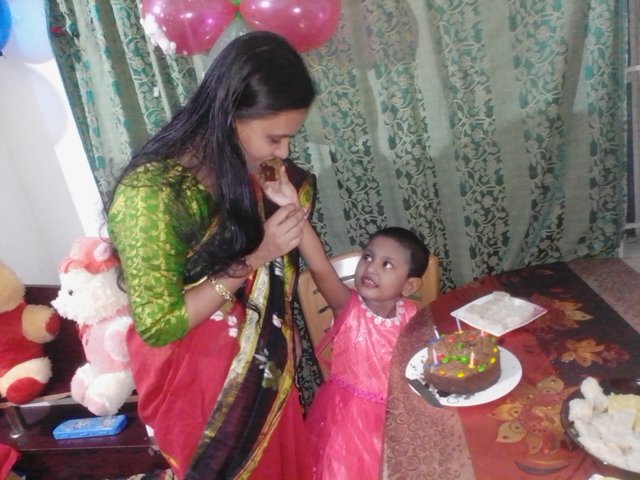 My daughter and my wife 💞
There is only 3 member of the party.
Insaallah one day it will be Large.
Please pray for my child....
If you like our party please Upvhote us and support us.