Best of India(BOI) community Update.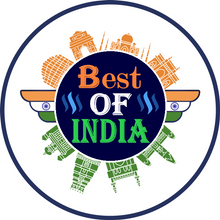 Here is an update from the BOI community.
With the quantum of spam/plagiarism cases we are encountering off late, we have felt that we needed to expand our team.
The total number of users partaking in different initiatives has also gone up.
Therefore we hereby introduce @starlord28 as another MOD to the BOI community. He will assist the team to figure out the spam/plagiarism cases and consolidate the lists of such users.
Further, he will also curate the publications on a day-to-day basis in the BOI community and will update the curated directory of such posts.
We have discussed with @starlord28 to also find a way(tech solution) to track the engagement activities of all the users in BOI. Engagement is essential to foster a sense of community. Therefore we would like to encourage all of our members to visit each other's posts.
From now onwards you will get privilege voting if you regularly engage with others, that is one of the criteria with immediate effect.
Keep producing quality content in line with the laid guidelines. If you have doubt/need help, you can tag the BOI MOD they will assist you.
We would request BOI admin @rishabh99946 to edit the roles of @starlord28 and upgrade him to MOD of the BOI community.
Thank you.

Cc:-
@steemcurator01
@steemcurator02