Betterlife | The Diary Game : 10 April 2021 : Met friends and had fun.
I was very busy the last 2 days. There was a lot of work to be done, I was exausted. However, now I am going to have practical, viva and CT, so I am going back home. But before that I made a plan to meet my friends.
So this morning I am leaving for Agra. I woke up around 5:30 in the morning with the tune of alarm. I headed to the bathroom to freshen up & brushed and then took a shower. It was almost 6:40 when I left for the Gurugram bus stand.
After this, the bus left for Agra at 7:35. My entire morning session and a few hours in the afternoon was spent in reaching Agra. Although it does not take much time but unfortunately there was a problem in the bus on the way.
It was 3:20 in the afternoon when I reached my friend's room. Then just we spent more time talking. I was tired, I took a small nap. In the evening , We decided to go out and plan to have dinner outside too.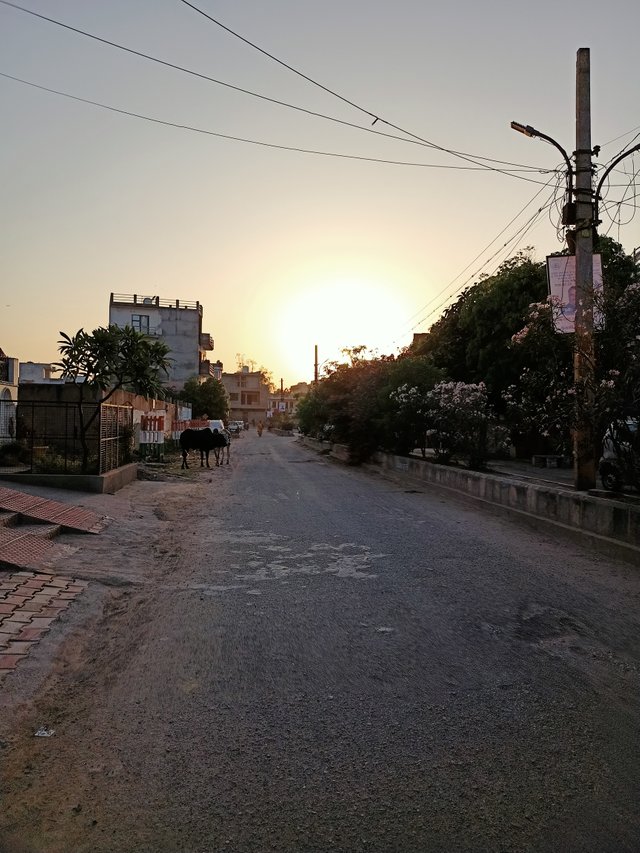 Near Bajrang Nagar | Plus Code - 6X73+2F Agra, Uttar Pradesh | https://w3w.co/mountain.fattening.regal
After wandering here and there for some time, we went ahead to have something to eat. I did not feel like having dinner, so we decided to eat something different. So I came with friends to eat pao bhaji from their favorite place. After this we ate Gol Gappa.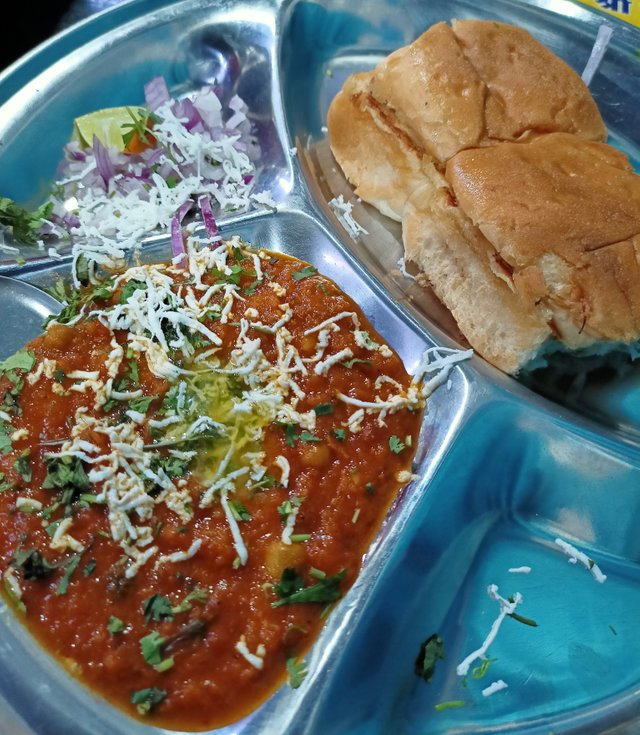 Pao Bhaji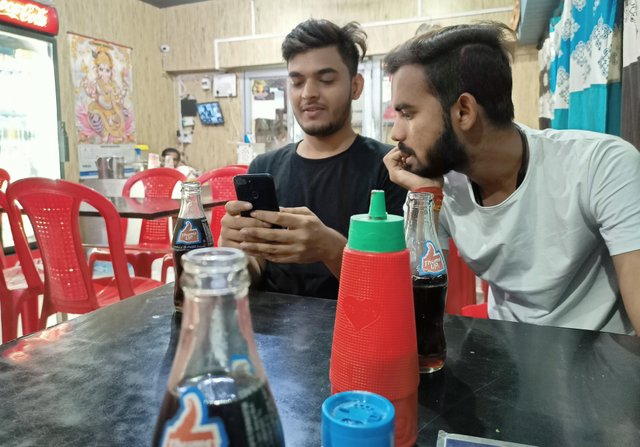 My friends 😅 | @thakur9520 & @aman9675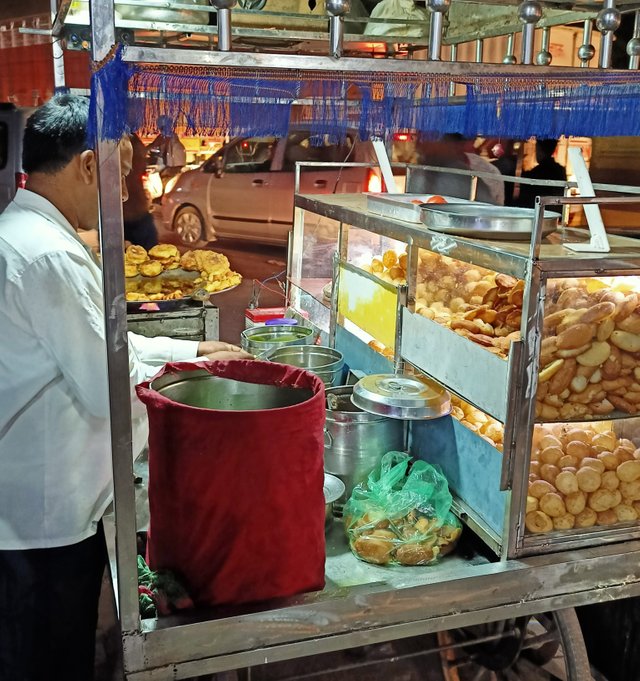 Eating Gol Gappe
After this, we came back home around 9 pm. Then I became active on Steem blockchain and made some comments & also checked @steemitblog. Then I started watching a anime named Bungou Stray Dogs. It was 12:10, when I headed to bed.
Thank You

Steem On