The Diary Game , Season 3 : 23 October 2020 : Mirzapur Season 2 , Game On !
Hello Steemians , How was it going friends ? I hope all of you are doing great and are all safe during the pandemic .
So let's get started and talk about my today's activity .
---
23/10/2020
Friday
---
Today my day started as usual. My alarm rang at 5 o'clock. And I woke up . After waking up , I went to the kitchen and made the water lukewarm Till then I put my phone on charging. After drinking lukewarm water, I sat for a while. Then I went to bathroom, make myself fresh and brushed my teeth .
After that I started waiting for my friend's call. After 15 minutes , I got a call from his brother . He said that today my friend will not go but he will. So I went for jogging with him. We reached the fields via highway and sat there for some time, drank water.
At around 7:30 , we came back home. Then I went up to exercise as usual. I only exercised for a short time today. Because I was troubled by cold, cough. I started to relax . And I started using phone . I checked notification one by one . Today was my friend's birthday, so I wish him.
An hour had passed. I was still sitting . By then, everyone was ready to worship. so I also went to bathroom and took a shower and getting ready for worship . Then we all worshiped together.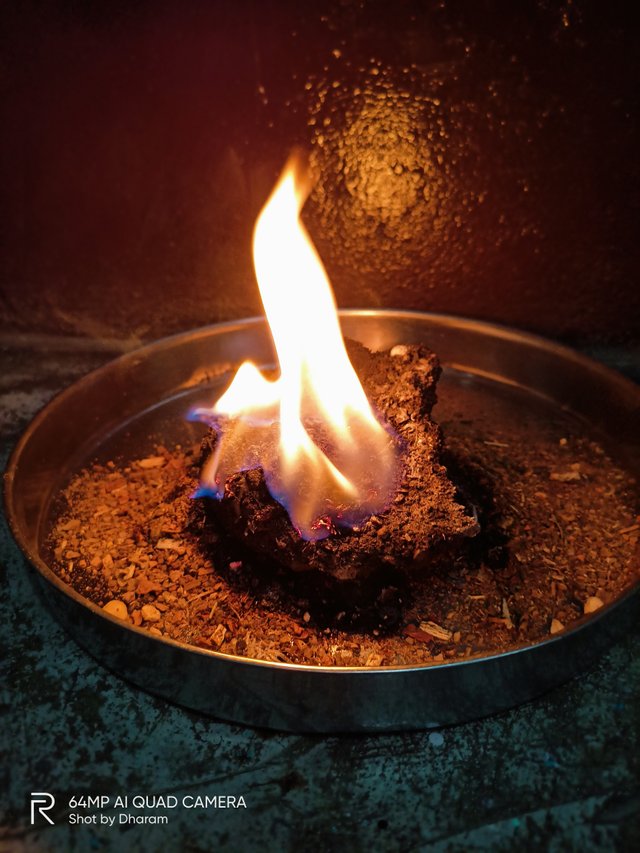 We worshiped Goddess Durga. Today was the seventh day. We worshiped at home. Plus Code - (3M6M+HG Sirsaganj, Uttar Pradesh )
what3words
After that , I took my phone again and started using it . I first opened telegram . And put the remaining episodes of Mirzapur Season 2 on downloading.Last night, I was able to download only 4 episodes because of not enough internet. Today I put all the episodes on downloading.
Till then I started checking about my online classes. I opened Microsoft Teams app and checled its calendar . Today there was only the lab which was canceled due to the meeting of the department yesterday. There was a lab from one o'clock today.
All the episodes of Mirzapur Season 2 were downloaded in about an hour. I saw the first season in its entirety in one day. So today I was watching season 2 . It was about 11 o'clock. I started watching its first episode.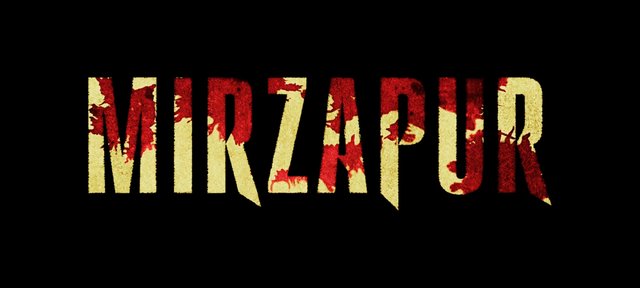 Mirzapur is an action crime thriller web television series on Amazon Prime Video .The series is primarily shot in Mirzapur, with some shots in Jaunpur, Azamgarh,Sultanpur etc. Its first season consists of 9 episodes in total. The series was renewed for a second season and was scheduled for 23 October 2020 premiere, but it got released a day earlier on 22 October 2020 . Its second season consists of 10 episodes total.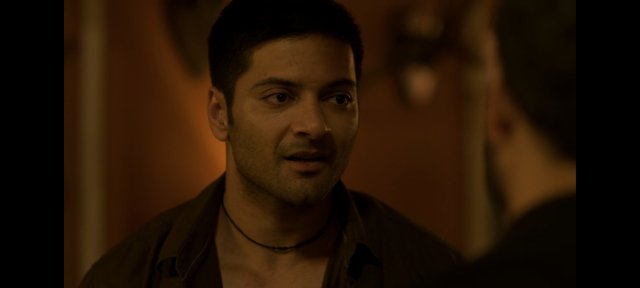 Mirzapur Season 2 Episode 1
Its first episode was of one hour. Mirzapur Season 2 had a great start. Cast, Shots, Background Music was all good.
After this, I also watched the second episode. It's each episode is about 38 to 63 minutes.
---
It was past 12:45 in the afternoon. It was nearing lab time. I was also hungry. I asked Mom to cook. Mom had already cooked the food. So I went to the kitchen and served lunch myself .
Mom made aloo parathas at lunch today. I had lunch .
It is 1 o'clock by then . I took my phone and opened Microsoft Teams app and joined my online lab .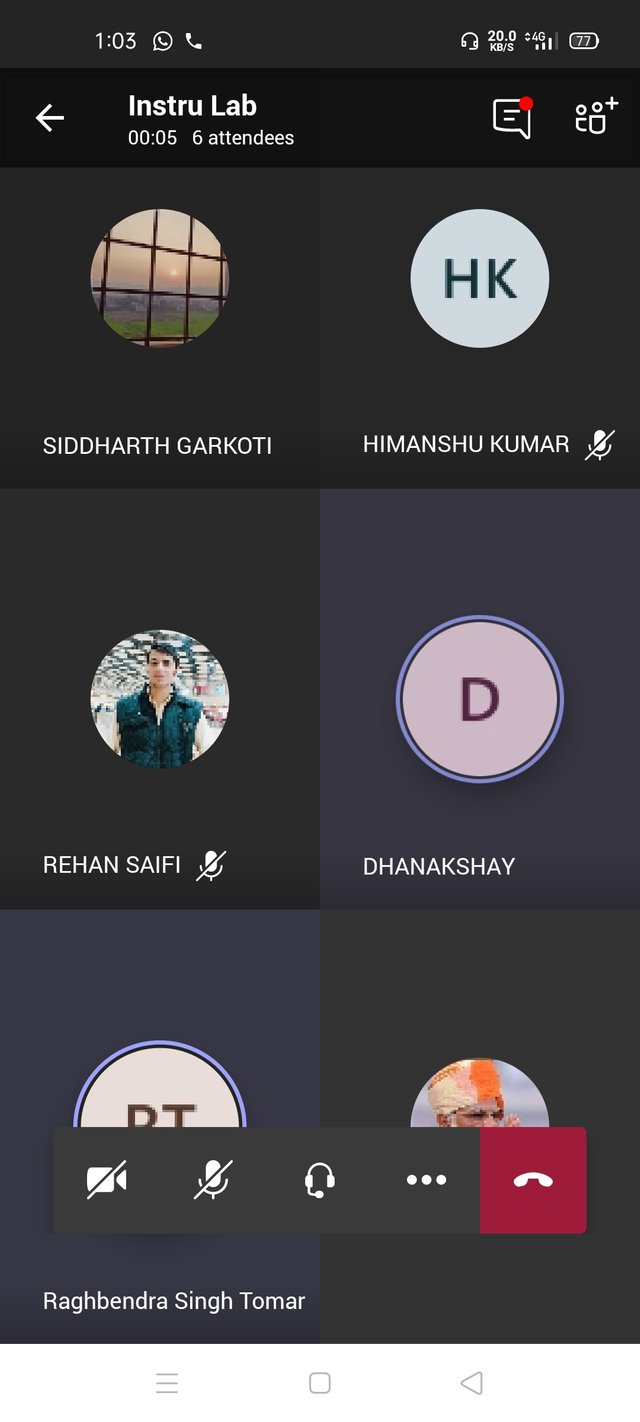 This lab was of Instruments Lab ( Intru lab) . Sir had already sent virtual setups of the practicals. So I started doing practical.
By 3 o'clock I had done 2 practicals . Then i wrote my name and roll no. in the chatbox . and I left the lab .
Now I had no work. I took the newspaper and started reading it . I had not read the newspaper properly for many days. I first opened sports page and checked about today's match . Today's match was between Mumbai Indians and Chennai Super Kings. Today's match was going to be interesting.
Then I took my phone and opened steemit and checked @steemitblog . There was no new post . so I started writing my post for #thediarygame . I wrote a little bit . I decided to watch the Mirzapur web series again and I started watching.
I also watched its third episode. But I started getting bored now. So I started watching Naruto series .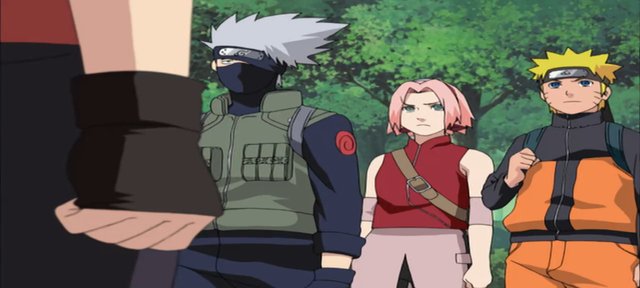 Naruto Shippuden Episode 10 - Sealing Technique: Phantom Dragons Nine Consuming Seals"
I watched the episodes till about 5 pm. Then when I got tired , I took a nap.
---
It was 6:30 when I woke up. I went to bathroom and washed my face . then I got a call from my friend @arjunparihar . So I went to the market. We met on Aaron Road. @rishabh99946 was also with him. After a while my friend Aman also came. And then we went to his shop.
We just kept talking. Today was Friday, so today my friend closed the shop early and I came back home.
It was around 7:30 PM. I took my phone and opened steemit again and started writing my post for #thediarygame again.
I posted it after writing.
After that , Sister served me dinner . Today Mom made corn parathas at dinner, so I asked my sister to make tea for me. He made tea for me in 5 minutes. Then I had dinner .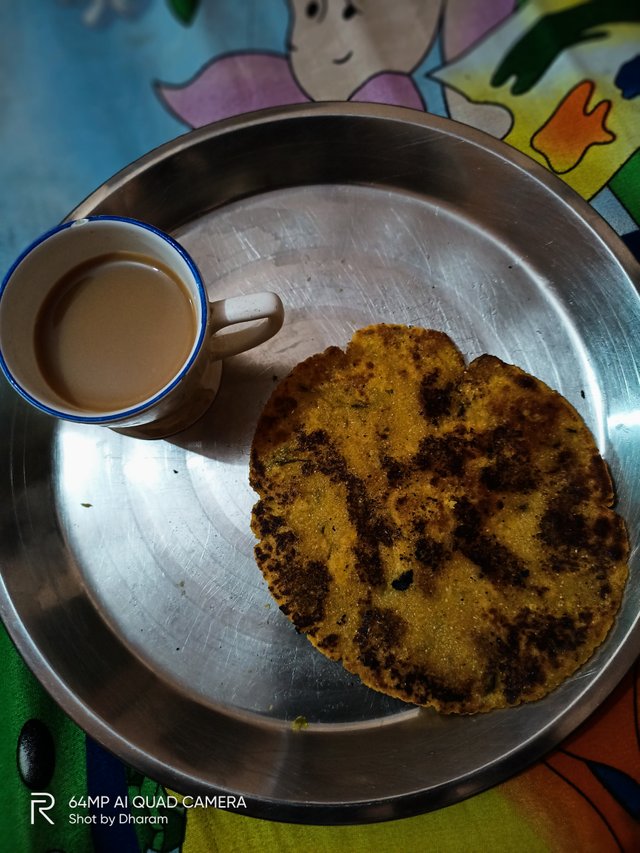 Corn Parantha and Tea
After having dinner , I went to my room . And I decided to watch match .
CSK was playing the first innings. CSK has not started well. And were able to score only 114 runs on 9 wickets in 20 overs.
Mumbai Indians had a great opportunity today. And MI took full advantage of it.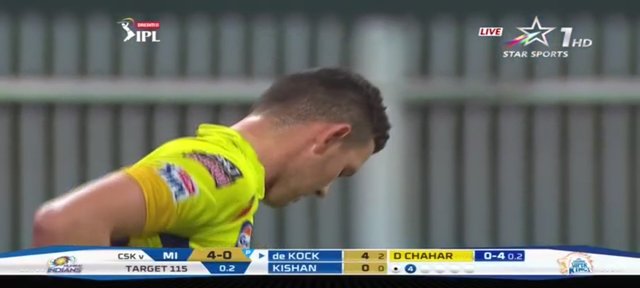 I took this screenshot. Then Mumbai's innings was just started.
Today Ishan Kishan played a good innings. And Mumbai Indians won the match by 10 wickets.
After sometime , I started making my notes . then I started listening to songs .
Around 12 o'clock I started feeling sleepy. So I turned off the room light and slept . 💤
Good Night Steemians , Steem On
---
---
Post reward are set to "Power Up 100%"