The diary game : 14/05l2021 : Bereaved by sad demise of three doctors in our territory.
Covid is now taking heavy toll of lives in our country. Be it the death of common people or the medics and paramedics. Due to upsurge of cases, we had to close our OPDs and are doing covid duties now.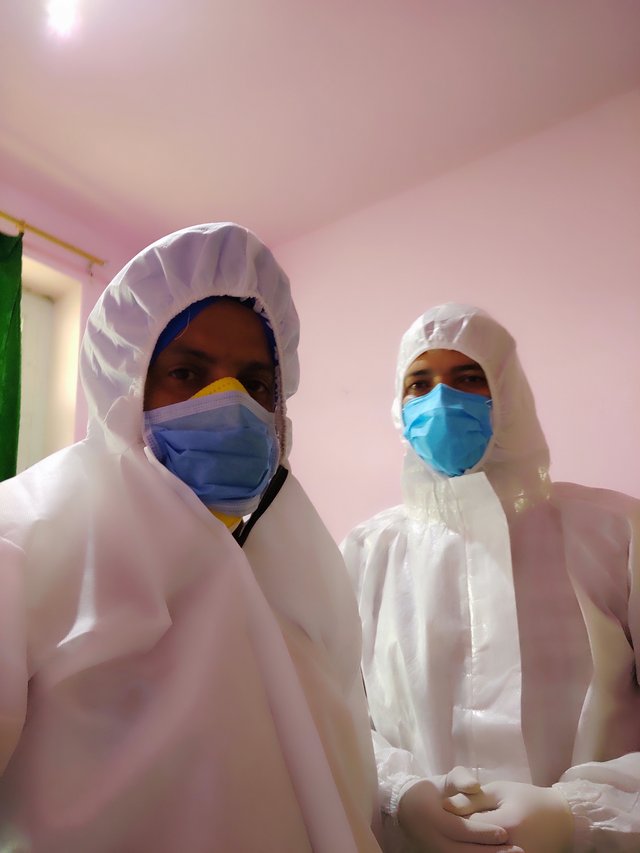 Me and my lab technetian before going for round
So you may be thinking, what is the point of doing photography on duty. It is not enjoyment although we do enjoy after duties to get rid of ongoing terror. But this one was not part of that scene. It has to be posted in our official group as a proof of attending duty on time and wearing proper protective gear. So duty has to be continued from 10:00 am morning to next day 10:00 am. During my last 24 hours, i did 3 rounds in 2 wards. Good thing is that patients were stable.
I was shocked today to hear about sad demise of three fellow doctors. One of my senior doctors is on high flow oxygen. Hope he recovers soon. Fuel to fire is added by shortage of vaccines in india. I am receiving barrage of calls from people awaiting vaccines. I would call it failure of our government .
Today i woke up at 8 am, had breakfast and than i started some official work as i was off from duty. I continued till 1 :15 pm, had lunch, than offered prayers and took a nap for few hours. Than my mom woke me up for tea and i than again got busy with official work till 8 pm. Than i sat with family as we had invited cousins. We sat till dinner. Than i started writing diary.
Thanks