Introduce My Pet Bingo to BOI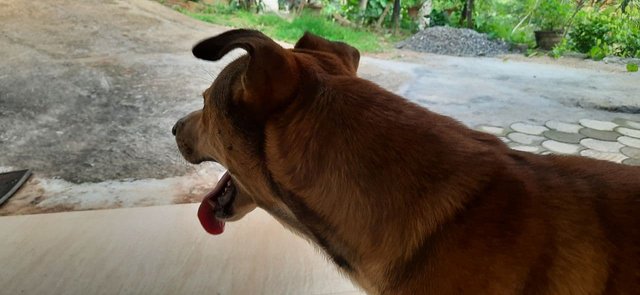 I have two pets but my dog Bingo takes the largest portion of love in my heart. He is 2 years old for this April. Bingo is a male dog. He belongs to a normal breed which is very common everywhere in Sri Lanka. This breed is also known as Sinhala Hound.
We adopted Bingo from the road. He was so small and it was around 2 months when we bring him. In that time, his hearing and vision were too low. I still remember, when we move out he starts to cry. He was that little.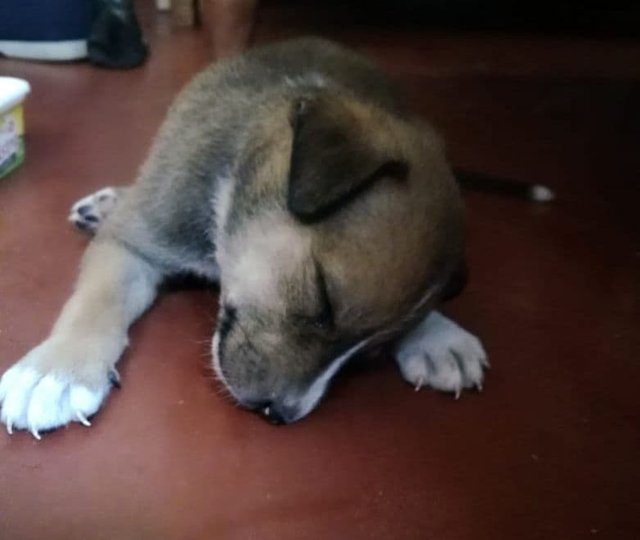 He was round and small. He loved me than my brother. When he is little, I helped him to get to know the garden by walking with him. Bingo was too playfully from his childhood. He bites our hands in a soft manner. He never does it hard. Bingo can't stay calm in one place at all. He always wants someone to play with. He has a friend dog next door and some days both of them play in our Veranda the whole night. They destroy all slippers, carpets, flower pots, flowers and everything they can destroy tonight.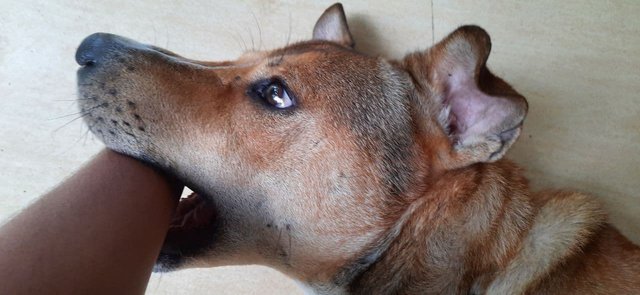 Bingo sometimes barks at people who go on the road nearby. Due to his bad behavior, we had to tie him up in the daytime. At 6.00 a.m Bingo comes inside the home and comes to the kitchen to eat coconut. When my mother scraps coconut for cooking, Bingo requests some coconut by wagging his tail and making his nose wet. After eating coconut, he sits on the carpet and fall into a fake sleep. Father tie him up with the chain and take him to his house. Bingo always lead the way through the kitchen because my mother gives him something to eat on the way.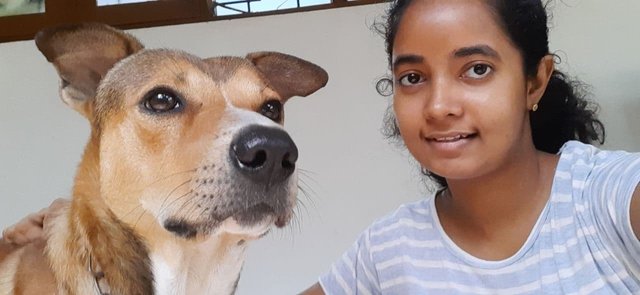 Bingo doesn't like to bathe. But he likes to walk in rain! When we ask him to come to bathe, he rolls on the ground. My brother lifts him up and takes him to bathe.
Somedays he goes to the paddy field to play. We happen to wash him whole the week.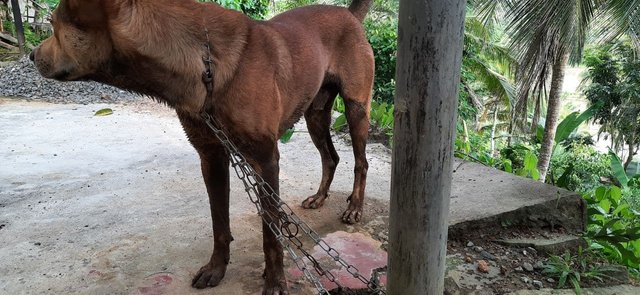 Bingo before a bathe
There are some foods Bingo loves a lot to eat. Hoppers, Yogurt, Bread with Jam, Ice cream are a few of his strange favorites.
Bingo loves us so much. We were his family since he is 2 months. He is like a child of our family. We call him son most of the time. Bingo wants to sit among us and he wants to taste everything we eat. We give him everything. Bingo was lucky to be a healthy and strong dog without dying on the lane. I love my Bingo a lot.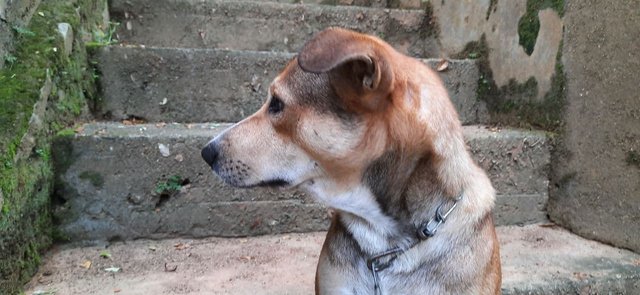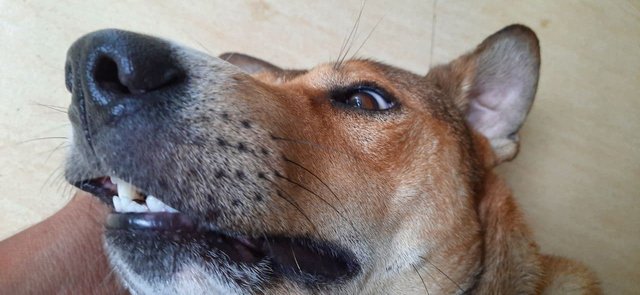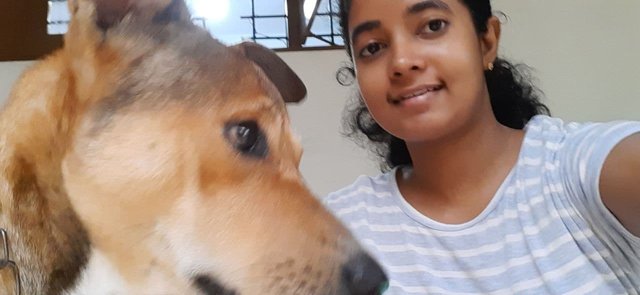 ---
This is my entry to contest Introduce your Pet. Thanks @rishabh99946 for introducing me.