How much do you pay for your education?|How do you manage to pay? |contest on Steem |Open for everyone |The1000daysofsteem
Contests are flourishing on Steem for the first time ever, and it's really great because these contests and new set up will community will be playing an important role when diary game ends on 25th September,so here I'm with a new contest upon the suggestion from @steemcurator01 team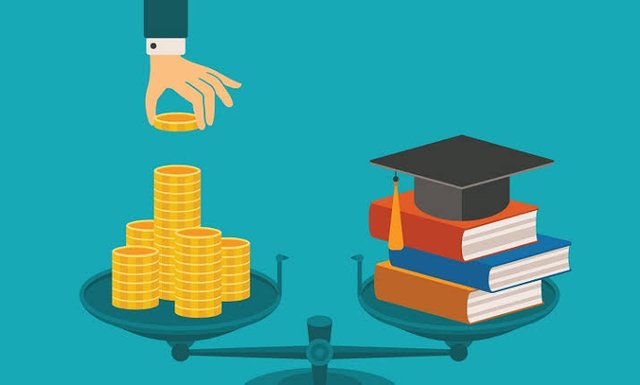 SRC
This contest is all about How much do you pay for your education/How do you manage to Gather all that money?
Simple rules and guidelines
Make a post explaining all the details about your Education Cost.

Read all the rules and guidelines.

Write at least 350 Words in your post

Also mention what country /town /City you are in.

Add details about your School /College/University.

Much better if you add photos of your school/College.

Add details what "Course" you are studying?.

If you have already finished your studies, write about your past school /University time. In what year did you study, how much did you pay? °

To make it more interesting, Also tell us "How do you manage to Pay your fees"?

If possible add Social media Links to your school /Colleges.

Also add locations Details Of your school /University, you can use Google plus codes Or Whats3words

Share your posts on Twitter and tag @steemit there.

Make sure you mention my name in the post and use tag #myeducationfees so that I can easily find your post among others.

This contest will Run for 15 days.
Summary rules
Write a post of at least 350 words, add details of your country /City /Town, then add details of your school /college /university, add Relevant photos, Add details about what "Course" You are studying, Add details how do you pay your fees? Your parents pay it or do you work part time to pay or loans or anything? It would also be great if you share websites /Social media pages of your school /University
Total Prize Pool
There will be a total prize pool of 50 STEEM for winners and an additional 10 STEEM as consolation prizes for those who did their best to win the contest but could not make it to the winning list.
| Ranking | Prizes |
| --- | --- |
| 1 | 15 |
| 2 | 12 |
| 3 | 10 |
| 4 | 8 |
| 5 | 5 |
50 +10 STEEM
Prizes will be increased If anyone sponsor contest with
I'd appreciate every resteem, thank you.
Cc :-
@steemitblog
@steemcurator01
@steemcurator02
@stephenkendal
@shortsegments
Cc to all the CR's:-
Ghana (@oppongk), Nigeria (@beautychicks, @focusnow), Uganda (@yohan2on), Venezuela (@anasuleidy, @mariita52, @tocho2, @edlili24), Bangladesh (@tarpan, @toufiq777), India (@sapwood , @neerajkr03), Indonesia (@anroja, @ernaerningsih, @radjasalman), Japan (@cryptokannon), Pakistan (@rashid001), Sri Lanka (@randulakoralage, @besticofinder), Ukraine (@alexmove, @olesia, @antorv) and New Zealand (@kiwiscanfly), Russia (@knopka145), Argentina (@fendit, @belenguerra), Cameroon (@njiatanga)