Let's support Steemit|Grow Together |The diary game |The 1000days of steem
Hi everyone, As we all know Now lots of people are joining not just from India but worldwide!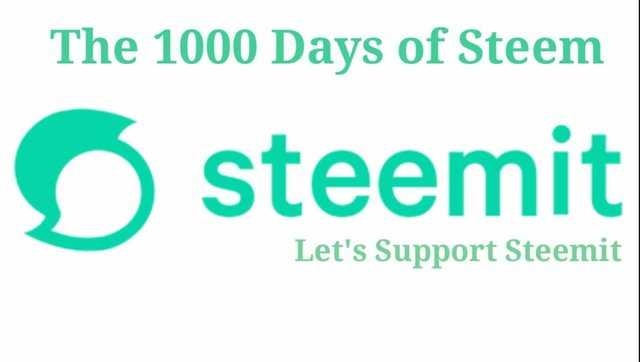 Now it's our responsibility to support one another and grow together, but how's it possible?
ENGAGEMENT
It is only possible through ENGAGEMENT You might have seen yourself that many newcomers commit mistakes in the beginning But which newcomers Actually face problems in the beginning?
OBSTACLES
Some People Join steemit by reading about it in articles or other blogging websites.
Some people join steemit on recommendation of existing steemians - Recruitment
But guess who face the problem?
People who join Randomly through other websites and articles Face problems because there's no one to guide them in their initial days, while on the other hand if you are brought here by existing steemians, he will definitely guide you about how steemit eco system works at least he/she will explain you the basics Of steemit.
Now what is our responsibility?
Newcomers requires special attention in their initial days, being a senior member its our responsibility to help them , make engagement with them by making valuable comments and upvotes, if they are making mistakes, drop a polite comment on their post guiding them. Wondering what will you get in return?
First of all You will get a 1% upvote from @steemcurator01 Also if your commment is really good you might get lucky and win a 10% upvote By @steemcurator01. Secondly you will get more of new friends and followers.
When you make engamemt regularly with others you are making yourself visible on Steem blockchain! You will receive upvotes and comments on your posts as well and followers as well if you are making quality content.
Comman Goal
Our comman goal is that to Try to bring Our friends, family and community on steemit and guide them.
Many people are unable to bring more people right now because of coronavirus pandemic if you are one of them then you can simply help others by helping them.
Join our Newcomer's community help us greet the newcomers make them feel like they are at home on Steem, guide more of them through by searching their posts through tags like #introduction #introducemyself #myintroduction
Just think about yourself that if you were a newcomer what tags would you use in your introduction /first post?
Your 1 mintue can encourage a newcomer to give his/her best on steemit If you help them in their initial days. It will increase the retention rate on Steem blockchain!
Let's support STEEMIT
As you have noticed these days @steemcurator01 team is really really busy in curating lots of diary entries daily, Now Is the time to make engament with others, watch out for people if they are following all the main rules and guidelines like -
Put relevant photos With proper captions
minimum 300 words in diary entry
proper use of tags like #thediarygame #the1000daysofsteem
Don't use more than 8 photos in your post
make sure you start your title with "The diary game"
make sure you put date of diary in your post.
*If you are setting your post to 100% power up, mention it at the end of the post
If you see anyone not following these any rules, simply drop a polite comment guiding them, all of this will help steemit team with their curation work!
Exclusively For indian Steemians
If you find any Indian newcomers on Steem simply mention my name in the comment and I'll be there and will help them myself. Also you can recommend them to join Best of India community which I created exclusively for Indian Steemians. Which currently has 140+Members
I SUPPORT PROJECT AFFABLE
You can join project AFFBALE organised by @sapwood and a get chance to grab your share in 200 STEEM Prize pool
Every Monday and Tuesday I'll be upvoting valuable comments with #affable by @steemcurator07 account to support project affable
It's not really possible If one person working alone we need to work as a whole towards a comman goal!
So let's get started! Work hard! Make yourself visible!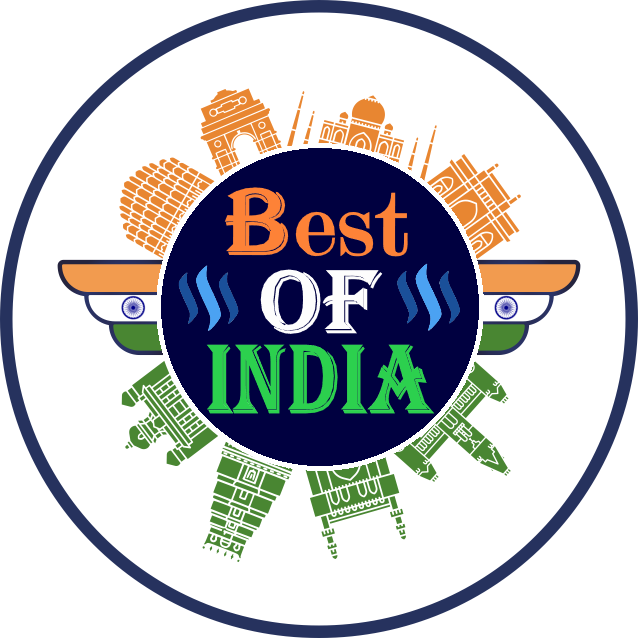 Community Logo made by @sahilgupta
In the upcoming days I'm going to announce a new contest, stay tuned everyone!
Special thanks goes to @steemcurator01 @steemitblog @stephenkendal, @shortsegments