Spotlight on Huobi | Getting Started | Part - 1 | 100 % power up
In this post I'll be talking about Huobi basics and how to get started on huobi global in simple steps -
Huobi
Huobi is a Seychelles-based cryptocurrency Exchange, Which was founded in the year 2013 in China, In August 2018 it became a publicly listed Hong Kong company.
Ranking
Huobi global is On Rank 3 According to coinmarketcap.com, Which is a really good thing means one of the top leading Exchanges.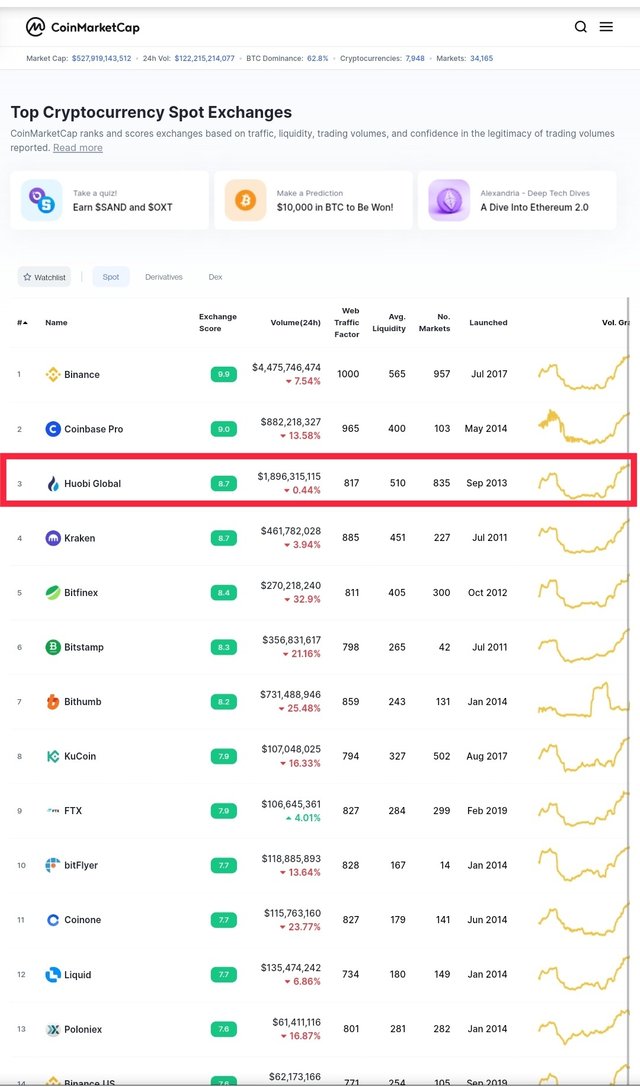 SRC
Getting Started
You can access Huobi global through
Singing up
You can sign up on Huobi Global Using -
In the step 1 fill in the required details, Email, password and A invitation code (If you have one) (My code - xubd6).
After filling all the details, you will Receive an Confirmation code on your Email or Phone number (From which you signed up), enter that confirmation code on the next screen and you will be logged in.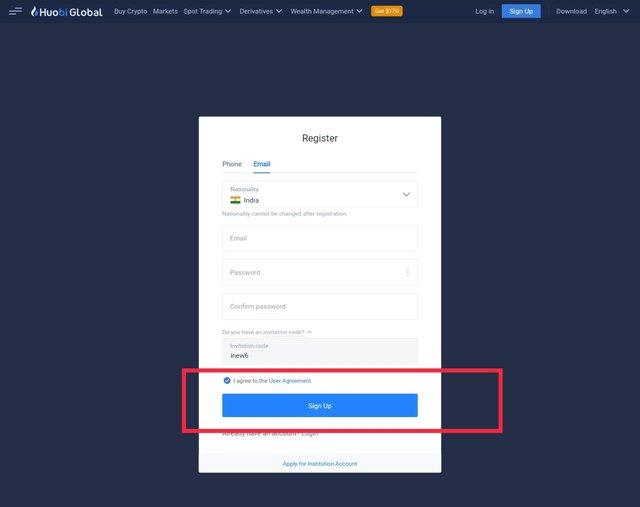 Logging in Huobi
After successfully signing up, you can log in using Email Or mobile number And password then click on Log in.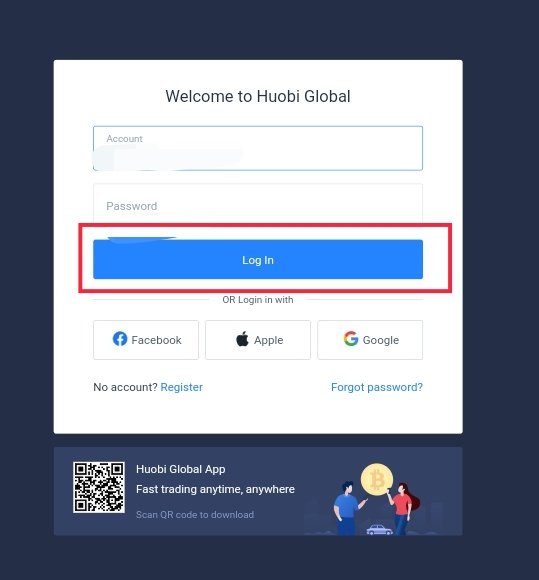 Now it will ask you For Security verification, System will automatically send a code on your mobile your email so that it verify ownership of your account,enter the code and click on Confirm and you will be logged in.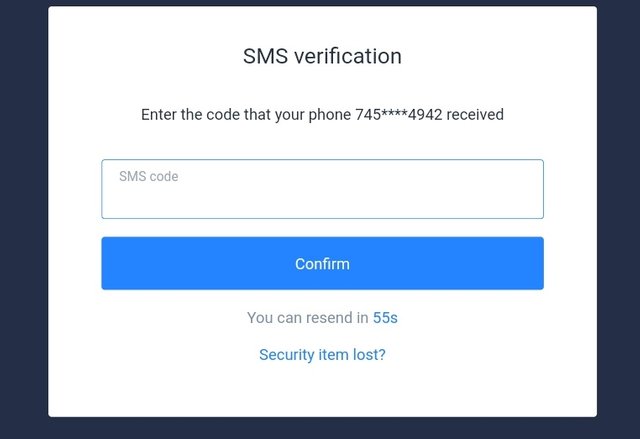 User interface Of Huobi
This is the interface that you will find after successfully logging in you can see so many options there like many other exchanges has it.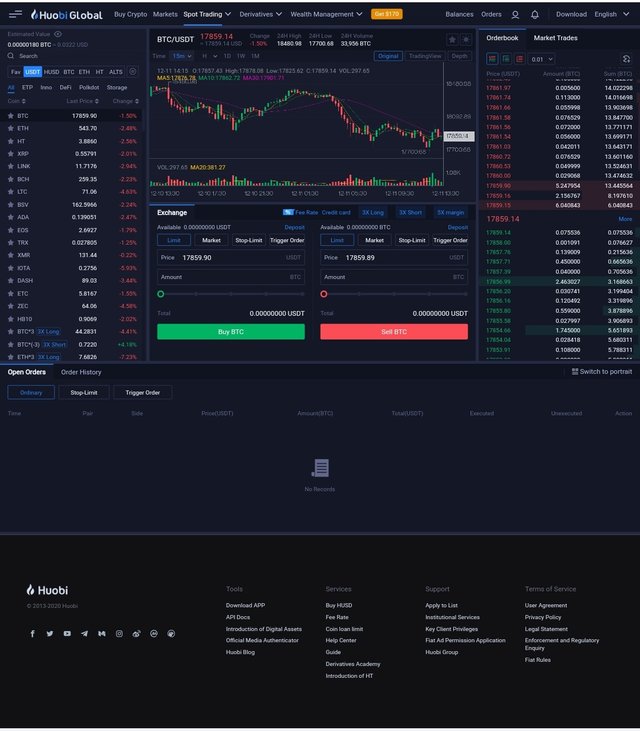 How to Deposit STEEM
Step 1
For depositing steem into huobi, Click on "Balances" On the top right corner, Then click on "Exchange Account" For access deposit and withdrawal page.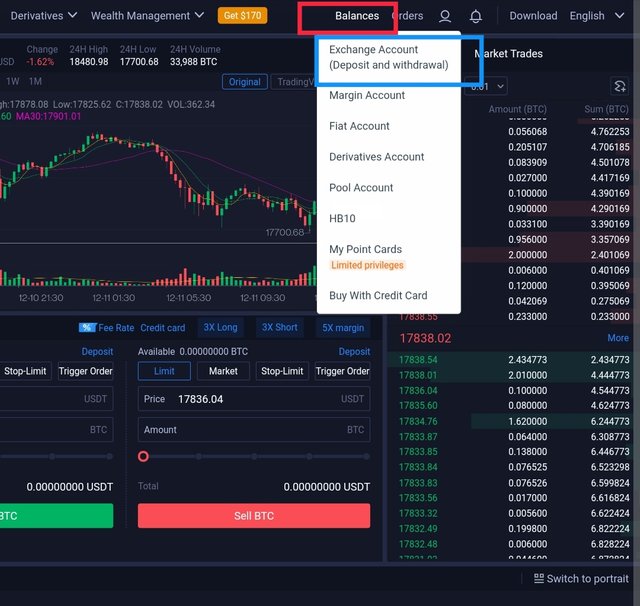 Step 2
In the next Step you the Search bar on the top right corner and search for "STEEM" And you will find Steem

Step 3
In the Next Step Click on "Deposit" And you then you will find Your Steem deposit Address and Memo.

Step 4
When you Click on "Deposit" It will give you a warning that Both "Address" and "MEMO" are required to successfully deposit your STEEM to huobi So make sure you enter both, Now click on "I understand" And then click "Confirm".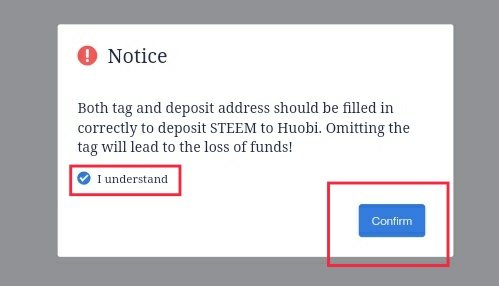 Step 5
Now you will get your STEEM Deposit "Address" And "MEMO" as shown in the below image.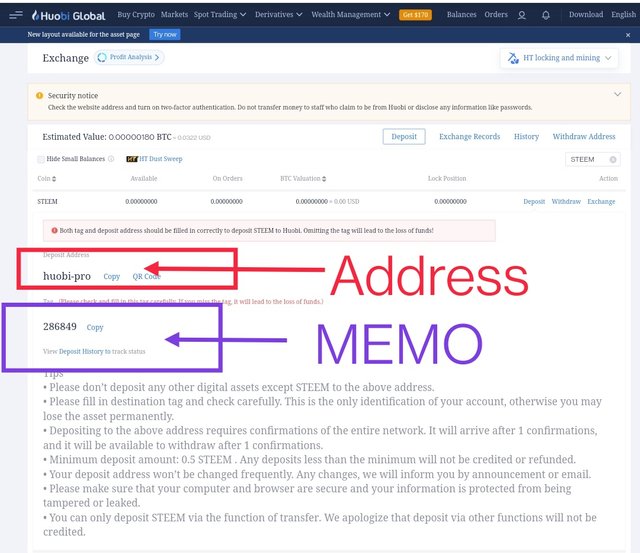 Step 6
In the next step go to your Steemitwallet.com, And Click on "Transfer"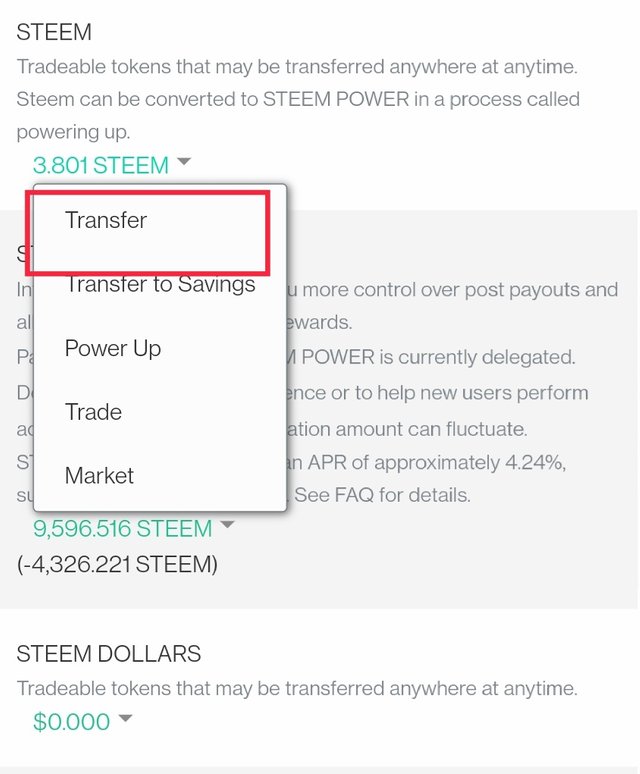 Step 7
In the Final Step fill in the "Address" and "MEMO" of your Huobi global Deposit account And then click on "Next", you will need to your "Private Active key" to perform this transaction.
Plus point is you can even access deposits and withdrawal without KYC verification just like Poloniex Exchange
Exchange
You can also Exchange your STEEM for major pairs available on huobi global with STEEM
STEEM/USDT
STEEM/BTC
STEEM/ETH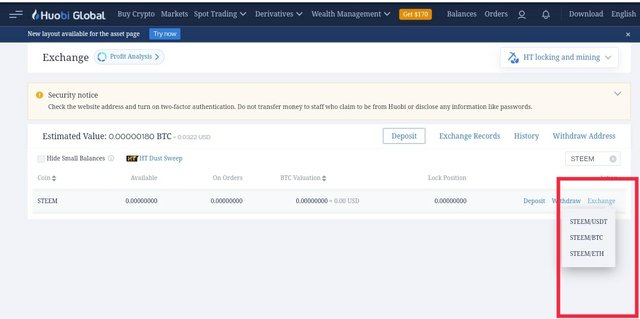 My experience On huobi
I have been using huobi for quite sometime, I like the advantages of huobi that it allows deposits and withdrawal without KYC verification.. Since Blockchain and related stuff it supposed to be anonymous and I really don't like the documentation work to verify, also huobi supports so many coins and tokens and even with Major pairs.
all the above screenshots are taken from Huobi Website.
100% power up post.