The diary game - 10th September, 35th entry - Something new day #3
Hello steemians, how are you all? I really hope that you all are doing really Great here! Welcome to my another diary entry so let's get started and talk about my today's activities #Day 3
Once again today in the morning i woke up at 4:15AM when my alarm rang, I woke up turn off the alarm and freshen up and they i got call from my friend and he said to meet at our planned location within next 10 mintues.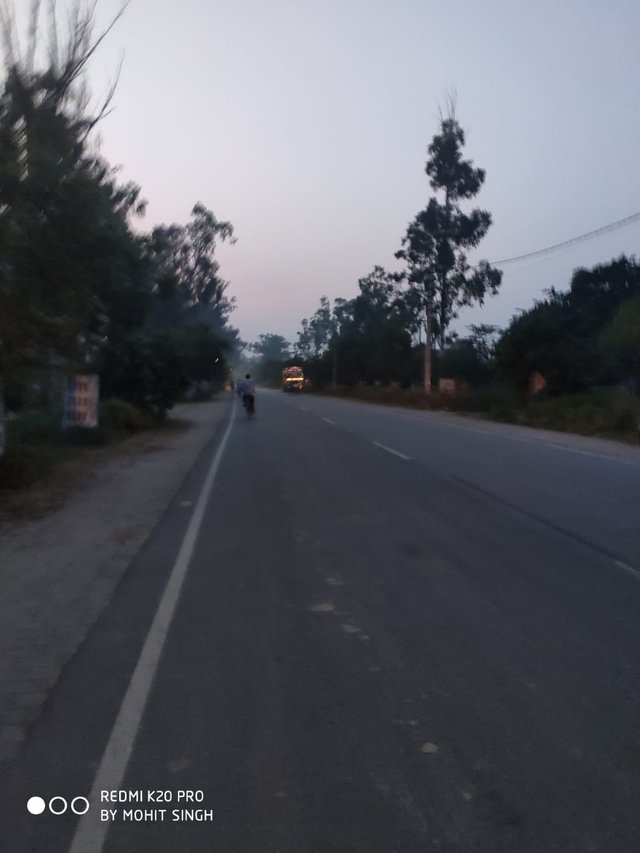 Today I forgot to bring my phone, so I had to capture some shots for diary by one of my friend's device, Plus Code (3M7C+MW Umari, Uttar Pradesh)
We all got there A total of 5 friends including me, then we started walking and then after sometime we started running and then as shown in my previous post we kept running on the same track and then I returned home by 6:10AM
After coming back home, I rest for sometime Because I was all wet because of sweating and then I went to have shower.
Later i talk my with my cousin sister @nidhu and decided to meet today at her home. Now I was all excited to meet her.
Then i opened steemit and wrote my diary for previous day, and checked some posts and made some comments on other posts and replied to some comments that I received on my diary entries and other posts.
Then i was feeling really hungry so now it was time to have some food.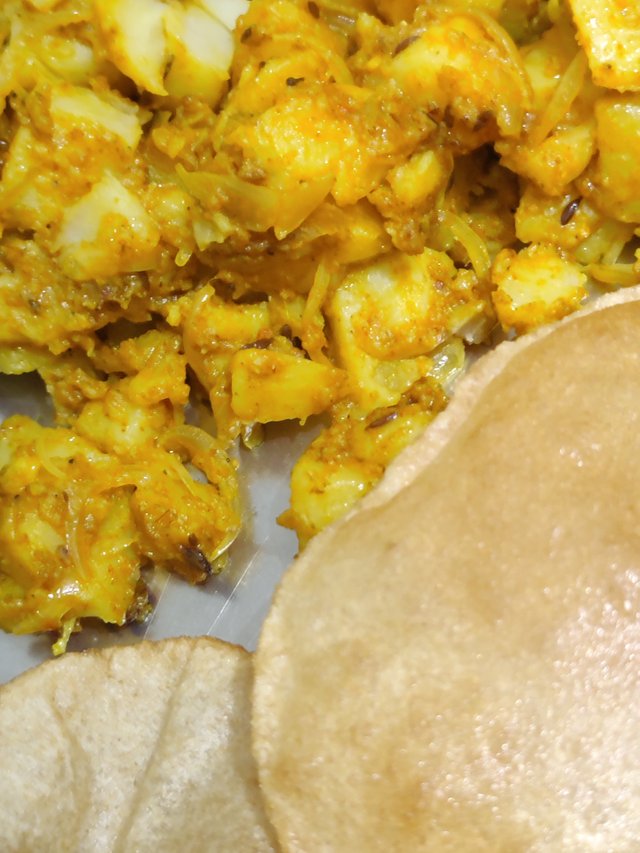 Poori And Sabzi(Dish made of potatoes)
After this i went to take a short nap.. And then in the afternoon time I headed towards my cousin home..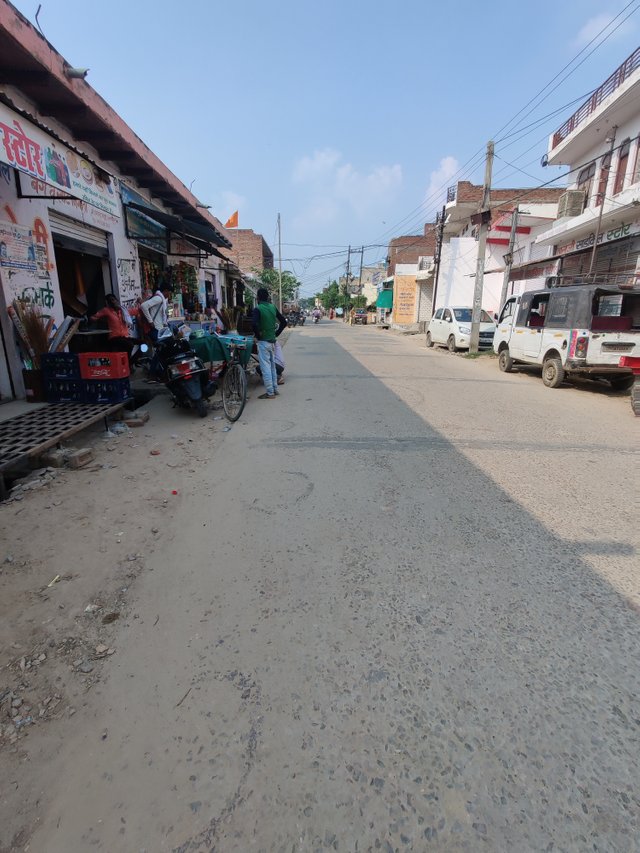 While on the way heading towards my cousin home, main Street - Plus Code (3M7P+37 Sirsaganj, Uttar Pradesh)
Within 5 mintues I got there, but I noticed that @somyasingh were already there having gossips with her friend i also noticed that @arjuskrwr wasn't home too she was out to buy some stuff with one of her relative.
@nidhu was cooking something, but let me tell you something She's bad cook 😂Just kidding don't get offended. 😂
Then after sometime @arjuskrwr returned home.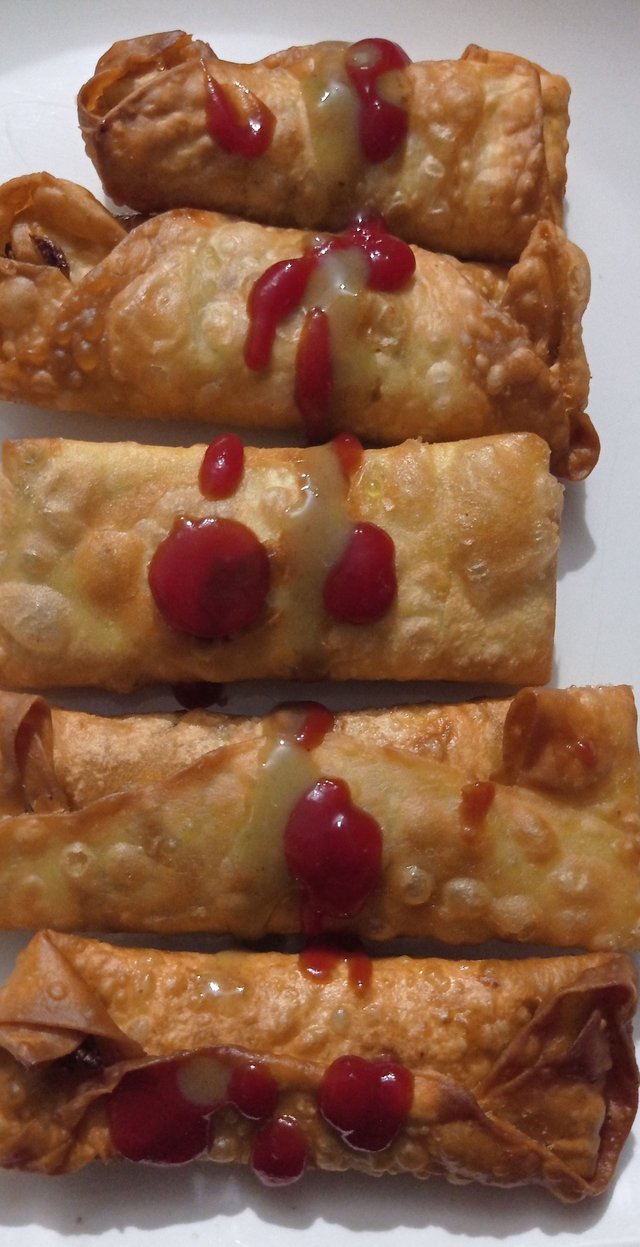 She prepared Spring rolls for all of us, she learnt that recipe from youtube.
Then we all had so many conversations and we all really enjoyed♥️
In the evening time @arjuskrwr and his brother went out to buy pizza from the pizza hub, actually it was my idea although we(me and @somyasingh) contributed money 😅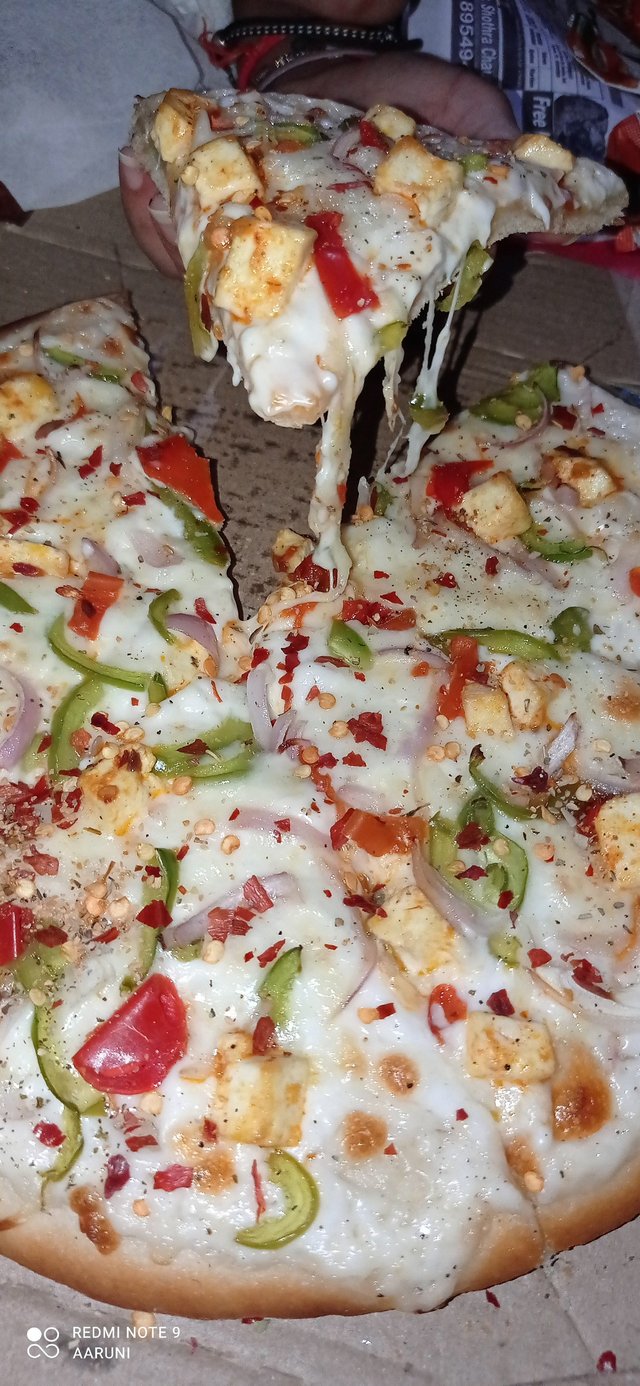 They brought a medium size pizza for 280INR(3.81USD)from the pizza hub Plus Code of the shop (3M2W+MH Sirsaganj, Uttar Pradesh)
Then again we had so many conversations and we didn't realize when it got Dark and then at around 8Pm I returned my home so technically I spent my entire time there and didn't even realize.
After coming back home, I rest for sometime and then went to have shower, I refused to have dinner because I had already ate so much I wasn't feeling any hunger.
Then i opened steemit and I had so many notifications so I checked them all it took sometime and then I started to feel really sleepy because I didn't sleep in the evening and I had woke up so early to i went to sleep quite early..
Link to my introduction post
Rules and guidelines to be followed by everyone for the diary game season 2 here
How to use GOOGLE PLUS Code? - The diary game tips - the1000daysofsteem
post reward are set to 100%power up