Better Life-- The Diary Game-- 5th June 2021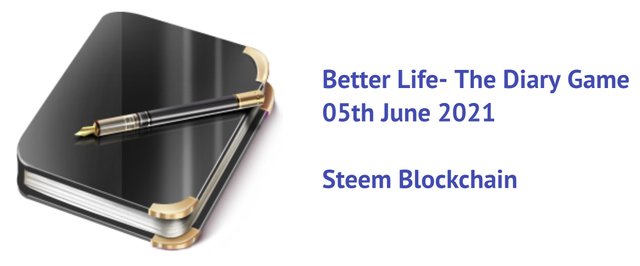 I always greet the day(precisely the morning) as early as 4:35 AM. Sometimes I fail to wake up to the alarm, but that only happens when I try to become a night owl. I have always been a morning person/early riser.
As my locality is surrounded by a plethora of birds like Sparrows, Bulbul, etc I wake up to the singing of birds in the early morning(if I sleep through the alarm). I would say the sparrows and bulbul broadcast the day in my locality.
Today with two successive layers of coating, the waterproofing of the terrace stands completed. It will be topped with another layer of screed concrete. Generally, the accessible roof is further protected with another layer of screed concrete because of foot traffic.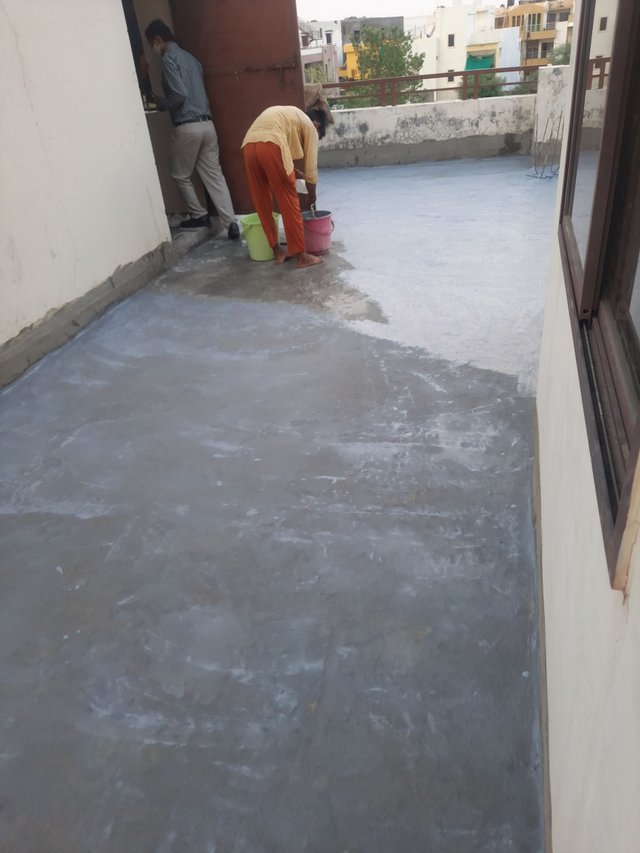 Second coat of waterproofing is being applied over the terrace
I had to finish all the outdoor activities before 9:30 AM because after applying the second coat(waterproofing), it was instructed to all the tenants not to use the terrace for the next 12 hrs.
Today I prepared the CR report and also gathered all the data of active users and Crypto Academy, I updated all of them in the sheet. I also learned a few additional features of QGIS. I am still a beginner but I am definitely learning new things on a daily basis.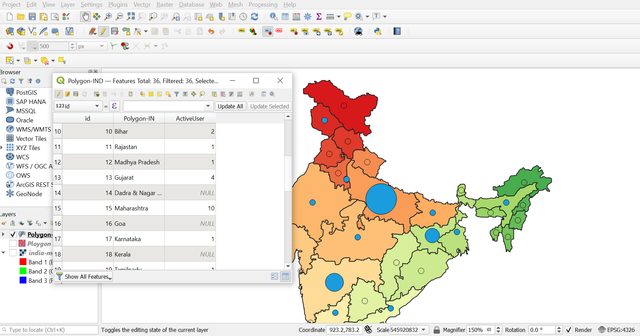 Working with QGIS
The next target for the BOI community is to expand both in terms of resources(SP) and active users. We also seek to become a pan India community. We are working on several fronts, but to make it happen we need a second layer Task-force.
Today I prepared "kathal do-piyaza". It's one of my favorites, and I am really good at preparing it.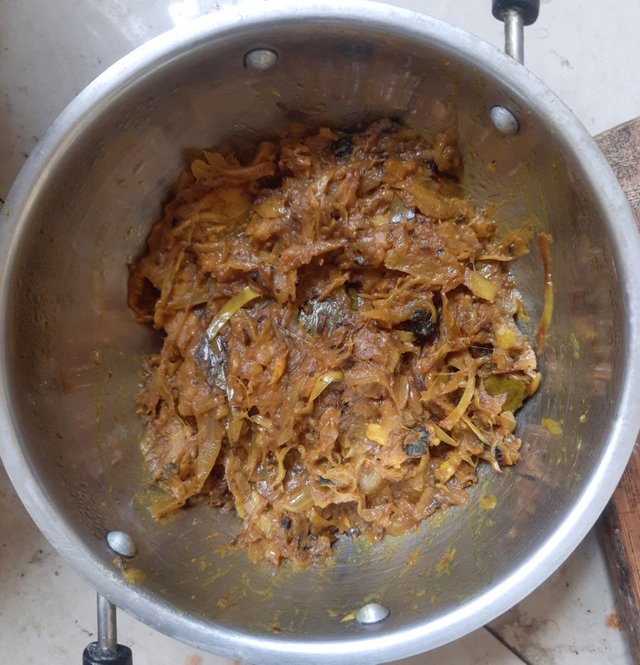 "Kathal do-piyaza"
I strongly feel that in the foreseeable future, we might see a mass movement for decentralized social platforms. With the deflationary inflation of Steem Blockchain and considering the fact that after 7/8 years the STEEM tokens will become scarce, and being the first-ever decentralized social media, I see a strong case for the Steem Blockchain if any such movement will materialize.
In that case, your SP will be a precious asset for you. Try to plot a long-term contour and set a goal.
Even the technological evolution will automatically bring the demand for web 3.0 applications, and there is no better infrastructure than a decentralized blockchain-based platform for web 3.0 applications. In a hindsight, you will observe and explore the hidden treasure; the power of passive income(SP & its dividend in the long run) & delayed gratification.
That's all for the day.
Thank you.

Unless otherwise stated, all the images, infographics, charts, tables, etc(if any) are my original works.