Betterlife on Steem | The Diary Game | 27/05/2021 - A Day With NodeJs
Hey guys. After two days of rain, it feels like summer once again. I hope the areas affected by the cyclone soon get back to normal. On that, let's get into my daily activities.
Morning:
In the morning, I was woken up at 5:50 AM today. Yes! That is way too early. However, Cooper wanted to go out on an early walk today. Since I had worked hard to get him on a schedule, I decided to complete some work before I take him out on a walk. So, I spent nearly an hour, reading numerous articles here on Steemit.
At 7 AM, I decided to take him out on his walk. Today, none of the stray friends came to greet us. So, our morning walk took a lot less time to complete. At around 8 AM I gave him his breakfast and completed all my morning chores.
In my current sprint at work, I have a lot fewer tasks at hand. So, I decided to build on a few skills today.
Today was a day that I spent on improving my skillset. I am a software developer who normally codes in C# or Java. However, I really wanted to get into javascript and nodejs. this is why I spent most of my day trying to pick up these new skillsets.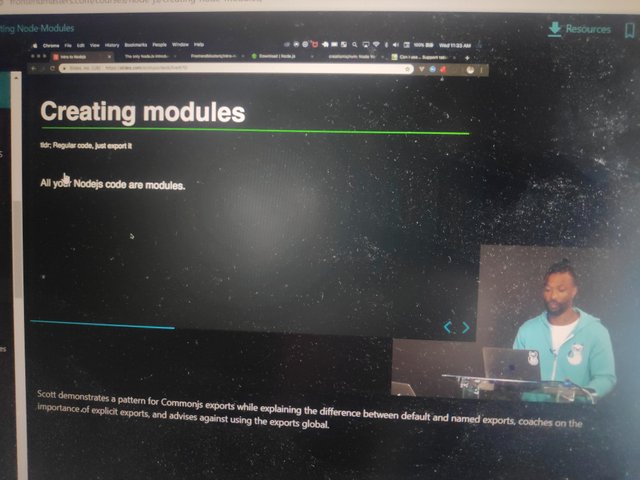 Learning nodejs on Frontend Master Platform
To learn NodeJs, I subscribed to Frontend Master's annual package today. I am currently halfway through the basic course, and I feel that the money I spent on this course was totally worth it.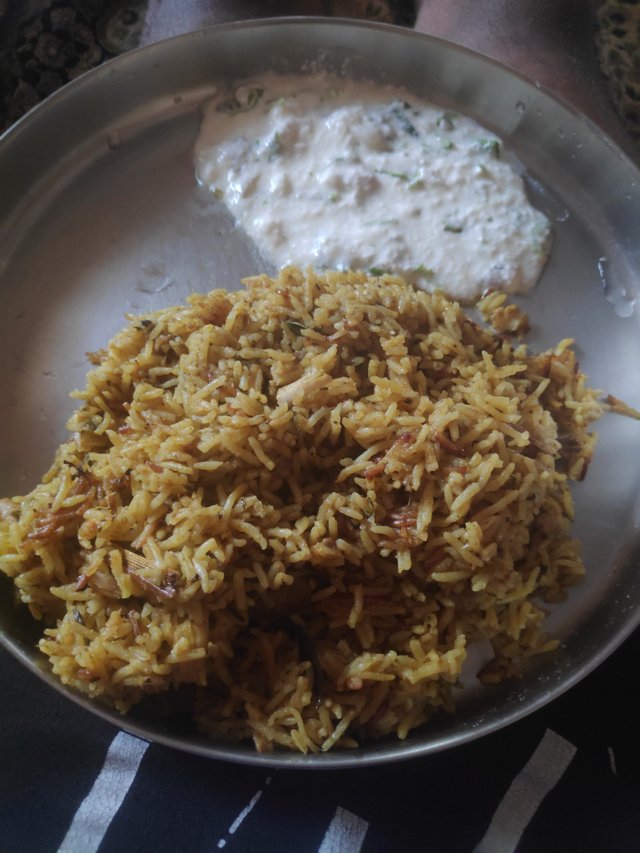 Delicious Biriyani for Breakfast
At 10 Am I had my breakfast. Today I had biriyani for breakfast. Since it was a while since my mom cooked biriyani at home, she decided to cook today.
AT 11:45 AM, I attended my daily standup and then completed the last few bugs that were assigned to me in this sprint.
Noon:
In the noon, I had the usual rice and sambhar for lunch. After this, I got back to learning node JS and trying it out on my laptop.
I was also involved in a few discussions with my teammates regarding the implementation of one of the upcoming features in our product. Such discussions with senior members of the team keep me motivated and engaged as they consider my ideas.
Evening and Night:
In the evening, I had a cupcake for snacks. This was the last cupcake at home. So, I'm a bit sad that all of them got over so soon.
After my snacks, I got back to learning more about nodejs.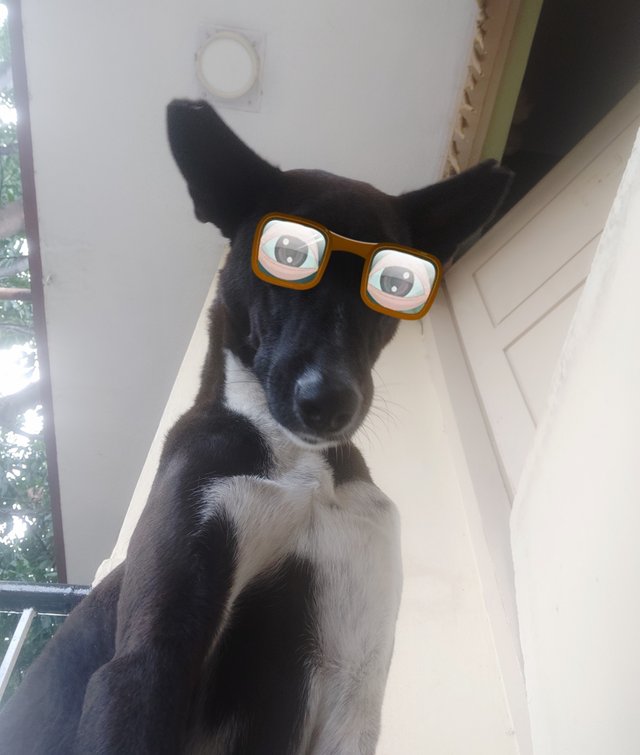 This was me having fun with Cooper
At around 5:30 M, I had to give a bit of KT for the team to understand a feature that I had implemented. So, after this session, I logged out of my work laptop and went to have some fun time playing with Cooper. Apart from playing, I even clicked a few funny pictures of Cooper.
At 8 PM in the night, I gave him his dinner and also had mine. I then hit the bed because my brain was very exhausted from all the activities that I did today. I will be reading and curating all your articles in the morning.