Betterlife | The Diary Game | 04/06/2021
Hey guys. The last couple of days have been extremely hectic at work for me. That is why I was not able to post that often. I will try my best to keep aside some fixed time during the weekdays as well from now on. That way, I would be able to ost more often over here.
Let me now go through my daily activities.
Morning:
Today, I woke up cause of the ruckus that Cooper created It seems like he has been trying to wake me up for a while now and I finally have gotten up at 6:30 AM. It rained heavily in Karnataka last night. So, I wasn't able to take him out on his night walk. All this built up excess energy in him and he was up very early.
After washing my face, I took him out on his walk. Today, I had to cut the walk down because the rain had made the roads extremely muddy. and the dirt was falling everywhere. After coming back home, I gave Cooper his breakfast and then went on to complete my morning chores.
Cause of the rain, I didn't have to water any plants in the morning. So, I had some time to relax before I started my work.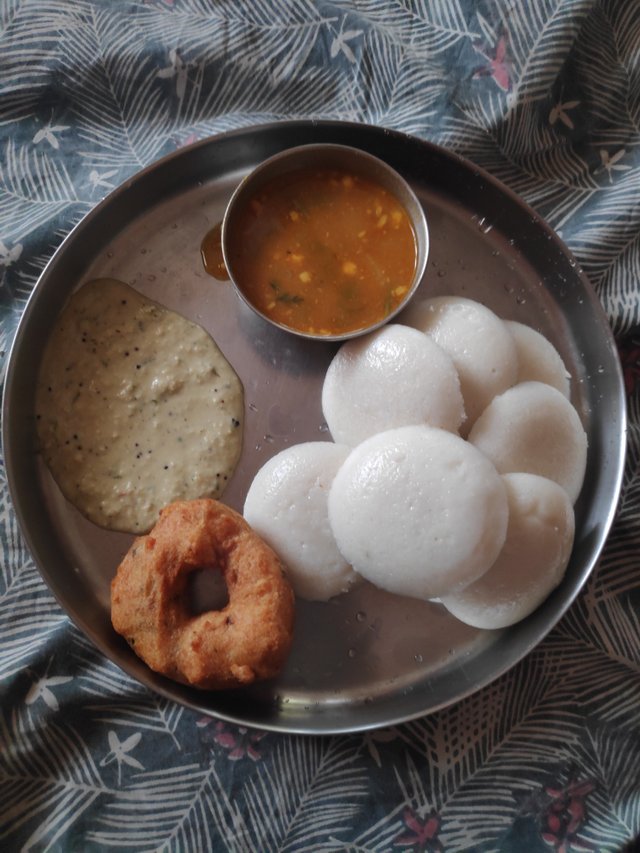 Idli Vada Sambhar for breakfast today
After relaxing for a bit, I finally had my breakfast at 8:30 AM. Today I had idli, vada, sambhar, and chutney for breakfast. While the idli and sambhar were homemade, the vada and chutney were bought from a local restaurant. I feel that idli without vada is an incomplete meal. So, this addition of the restaurant vada made it complete.
After my breakfast, I got to work. The main issue that I am currently facing at work is related to the performance of one of our applications. I had built a performance testing tool that would put our application under heavy load. With the new changes that were made in the past few weeks, it looks like something caused the performance to take a hit.
In my team, only two of us have successfully solved performance issues in the app previously. Since the other developer was busy with a bunch of his own tasks, I had to deal with the issue that we are currently facing.
At 11:45 AM, I updated the status of the proposed performance improvement fix to the entire team and then continued to make small tweaks to the codebase to fix this.
Noon:
In the noon, as usual, I had ragi ball, rice, and sambhar. Today, there were no fruits at home. So, I didn't have any like I normally do.
After my lunch, I had to attend an architectural meeting to discuss the architectural improvements in the application. I also updated the other developer on the performance issue fix that I was going to do. This was done in order to get his inputs on the approach that I was going with.
Evening and Night: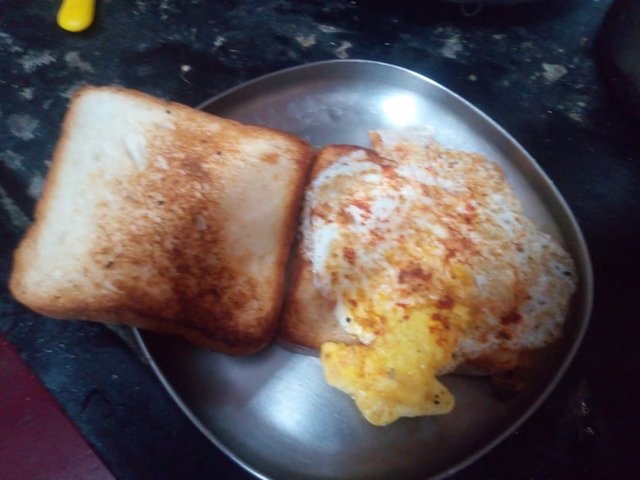 Egg Sandwich for Snacks
In the evening, I had an egg sandwich for snacks. This is one of those heartwarming dishes that sucks out all the pressure and stress that you've been dealing with all day. I have been busting my brains for the past few days coming up with ways to improve the performance and a heartwarming dish like this simply helps a lot.
After my snacks, I attended the sprint demo meeting. Unfortunately, I wasn't able to complete the performance improvement by this time. So, this was one of the items in my name that weren't fixed. After the demo, I was exhausted. So, I logged out of work early today at around 6:30 PM.
After I logged out, I took some rest. I then woke up to the sound of thunder. Yes! It had started to rain again. So, I then went on to play with Cooper, inside the house itself for some time. It is extremely important to exercise a high-energy dog like Cooper regularly. Or else he won't have any proper outlet for all that excess energy. This is when dogs tend to destroy your stuff.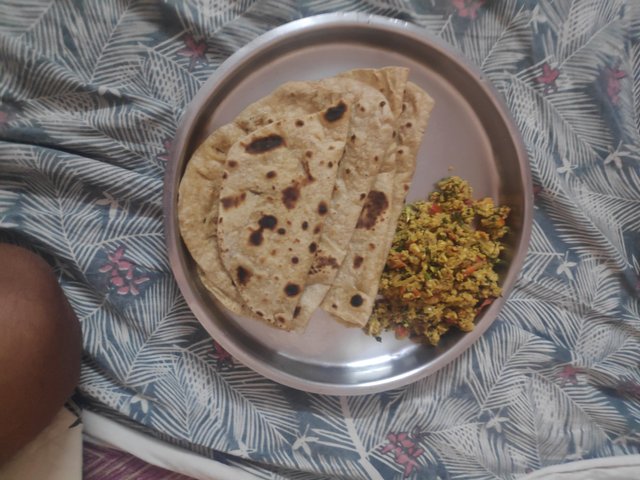 Chapati and Egg Burji for Dinner
At around 8 PM, I had Chapati and Egg Burji for dinner and then gave Cooper his dinner. At 8:30 PM, it had stopped raining. So, I took Cooper on his night walk.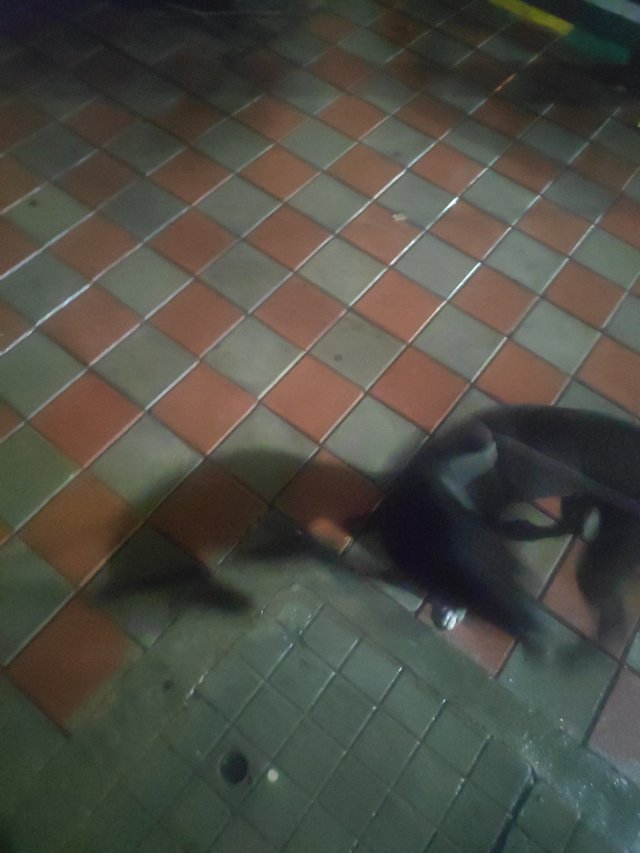 I'm sorry but I wasn't able to click a proper picture today cause Cooper kept moving
After coming back home, I spent some time exploring Steem and understanding it better. I then played a bit of Valorant with my friends. After a few games, I decided to write my diary and call it a day.