Betterlife | The Diary Game | 05/06/2021
Hi all. First of all, happy world Environment day to you all. I know that the pandemic has been bad for all of us. However, it has greatly reduced the pollution all around us. Thus, actually helping our environment. I hope the pollution levels in all cities are in check even after the lockdown is lifted. Let me now get into my daily activities.
Morning:
When I slept in the night, it was actually 3 AM. The best-case scenario for me would have been to get 4 hours of sleep. However, Cooper had other plans. He woke me up just 2 and a half hours later. After waking up at 5:30 AM, I spent some time looking at ways to implement new features for my existing steem apps.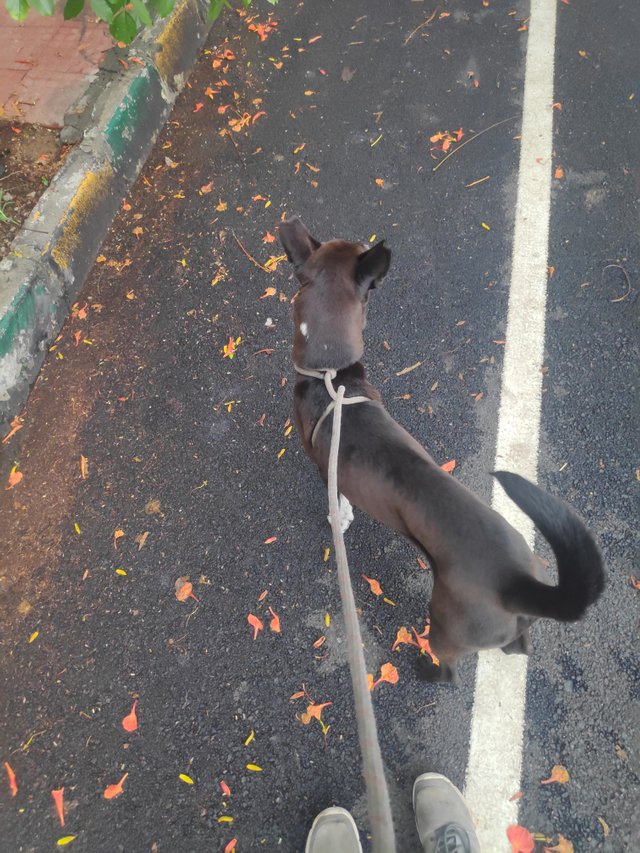 Me and Cooper during our walk
At around 6:30 AM, I finally decided to take him out on his daily walk. It had been raining really very heavily here in Bangalore. It usually rains at night and by morning, the weather would be cool. It looks like the rain has scared away all of Cooper's stray friends. We used to see them every day in the morning. But the past 2 days, I haven't seen even one.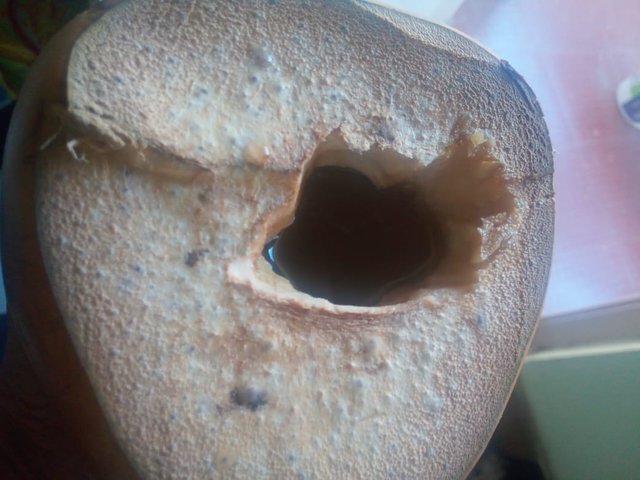 I had coconut water instead of milk today
After finishing our walk, I gave Cooper his breakfast at around 7:30 AM. I then finished all my morning chores. I then went out and got some tender coconut. I know that the weather is already cold because of the rain. However, I really wanted to have some in the morning. So, instead of milk, I had tender coconut water in the morning.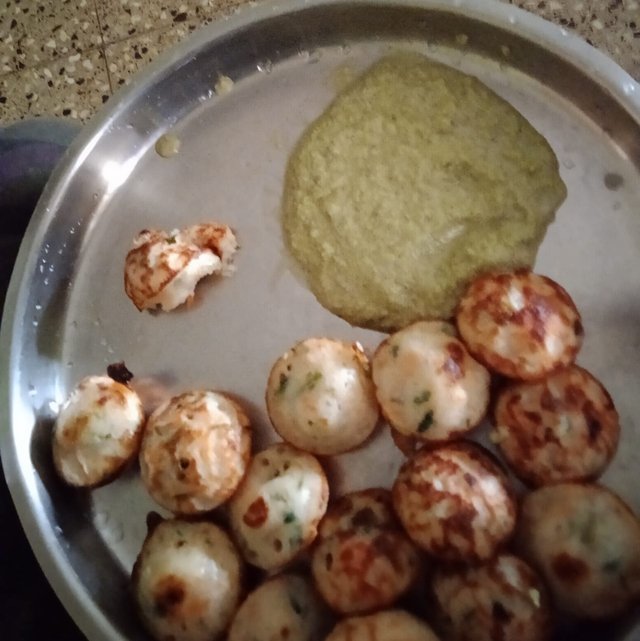 Paddu for breakfast
At around 8:30 Am, I had paddu for breakfast. This is made using the same batter like that of dosa. Except, this also incorporates a bunch of vegetables like carrots, etc. Since I had not got enough sleep the previous night, I decided to get some sleep after breakfast. I ended up sleeping till noon.
Noon:
I finally woke up at 2 PM noon. This was because my mom had served my lunch in my room itself. I got up, washed my face, and got on to eat my lunch. Today I just had rice and reddish sambhar for lunch. For some reason, my mom decided to skip on the ragi ball today.
After my lunch, I sat down to watch a few episodes of Attack on Titan. This is an anime that I have already finished watching. However, it is so good that I have watched it several times now.
Evening and Night:
Time flies when you are watching something that is very interesting. I realized that it was evening because I started to feel hungry again. I checked the time and it was already 5:30 PM. I had Kelloggs for snacks and then closed my laptop.
I had to get the clothes that were put out for drying after laundry. It seems like it would rain for the third day straight. While I was getting the clothes themselves, it started to drizzle. So, another day where I would have to play with Cooper inside the house was here.
Today's rain did not stop even till 8:30 PM. So, I gave Cooper his food inside the house and then had roti for my dinner. The rain hasn't stopped yet. This added with the frequent electricity cuts, the whole day ended up being very unproductive.
Now I am currently updating my diary by using my phone's hotspot. So, I would be curating the BOI posts in the morning. Let me now hit the bed.