Betterlife | The Diary Game | 07/06/2021 - Monday Strikes Back
Hey all. When I was still a student, many adults used to tell me to savour all the vacation that I get. Back then I did not understand the importance of a weekend. However, now I know its value. Every single week, I look forward to the weekend arriving soon. Or it could also be due to the covid situation here in India. Not being able to be with friends for over a year has definitely taken its toll. Hope the situation normalizes soon.
Let me now walk you guys through my daily activities.
Morning:
Today, I woke up as usual at 6:30 AM. Yesterday it didn't rain at night. So, I was able to take Cooper on a long walk at night. This exercise seems to have taken out all his excess energy. Thus, allowing him to sleep for a longer time. After I woke up, I spent some time reading numerous dairy posts on steemit. I am really happy to see that the quality of posts has been improving in our community slowly. There are fewer plagiarists now. Hopefully, reach zero plagiarism very soon.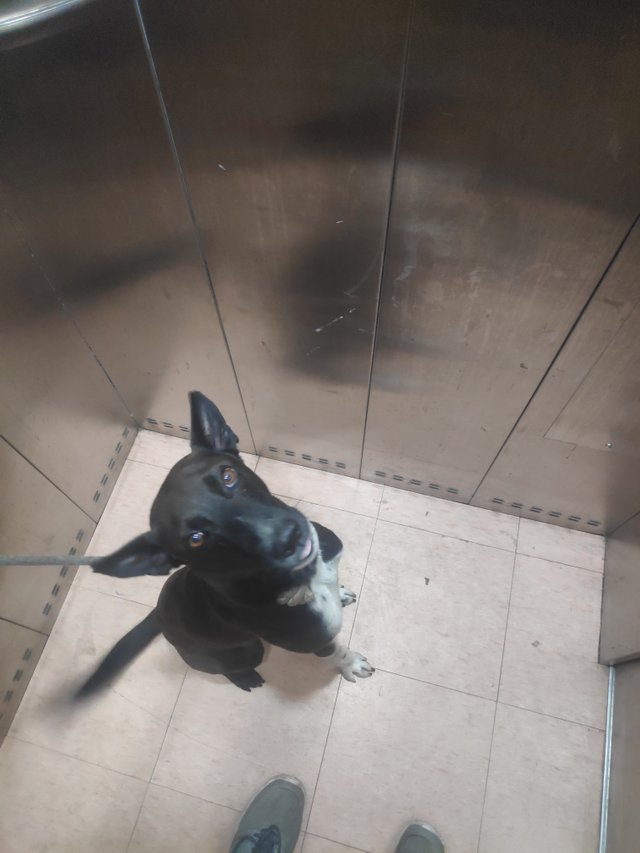 Cooper sitting in an elevator
At 7 AM, I took Cooper on our daily walk. Since I hadn't visited my sister's house in a while, I decided to take Cooper along to visit her. This is a 2 KM walk from my house. Initially, when I used to take Cooper to her house, he used to be extremely scared of the elevator. However, that has now changed as he is more eager to meet our sister than being scared of the elevator.
After spending close to 30 minutes at her place, I decided to get Cooper back home. Since I spent a long time going to her place today, Cooper's breakfast was delayed. I gave him his breakfast at 9 AM and then went on to complete my morning chores.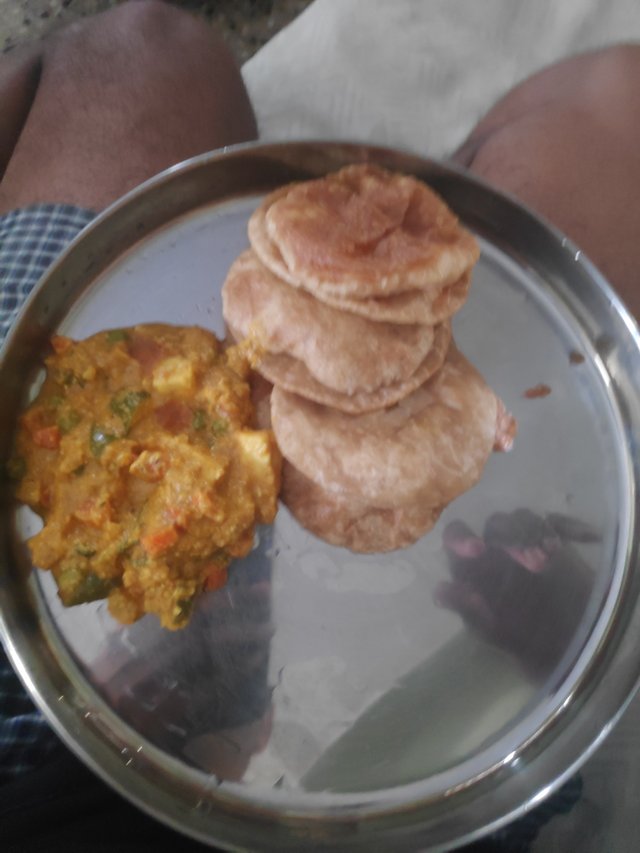 Delicious Puri and Paneer butter masala for breakfast
As the sprint starts from tomorrow, I did not have any items to work on today. So, I decided to take some much-needed rest before I started my work. I had my breakfast at 9:30 AM and then continued to watch Brookly nine-nine on Netflix. At 11:45 AM, I updated the team about my tasks on Friday. We then had our sprint planning meeting at 12 PM.
I haven't been part of a hectic sprint since March 2020. Looks like this one is going to come to the wire. I alone have 32 Story points worth of tasks assigned to me. I'll try my best to keep you guys updated through this week. However, if I miss a day or two, it's the cause of the hectic sprint that I'm part of.
Noon:
In the noon, I had a very small meal. I had had an extra heavy breakfast today with puri and paneer butter masala. So, just for the sake of it, I had my lunch of ragi ball and rice.
I then continued to plan the items that were in my name. Planning is crucial to be able to complete all my items in time.
I had to also attend the sprint retrospective meeting and discuss the improvements made to make this sprint a success.
Evening and Night:
In the evening, I ate Kelloggs for snacks. It is one of the most filling snacks ever. I then went on to play tug with Cooper for a while. He has been a good boy the whole day today and deserved some much-needed attention and treats.
I then logged out of work at 6 PM and opened up my laptop to look at and reply to some of the replies that I had got.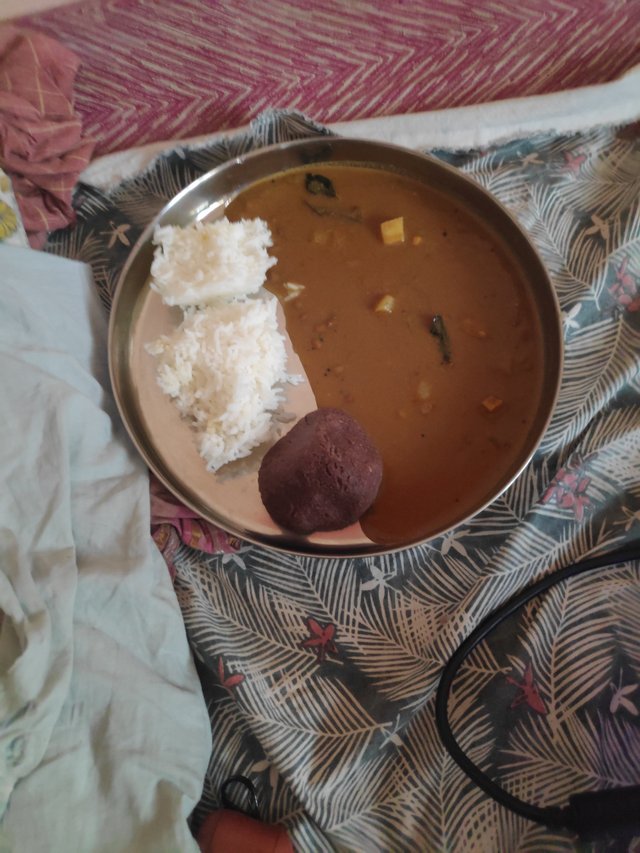 Ragi ball with rice and sambhar for dinner
At 8 PM, I had my dinner and also gave Cooper his dinner. I then went on my night walk and then hit the bed.