Betterlife | The Diary Game | 31/05/2021 - The Week Begins
Hey guys. I know it's been a while since I last updated my diary. However, I wasn't able to do it because I spent most of my time over the weekend completing my cryptoacadamy homework post as well as updating and creating new features/tools to add to my Steem development portfolio. Hopefully, you will be able to see my new work this week.
Let me now get through my daily activities.
Morning: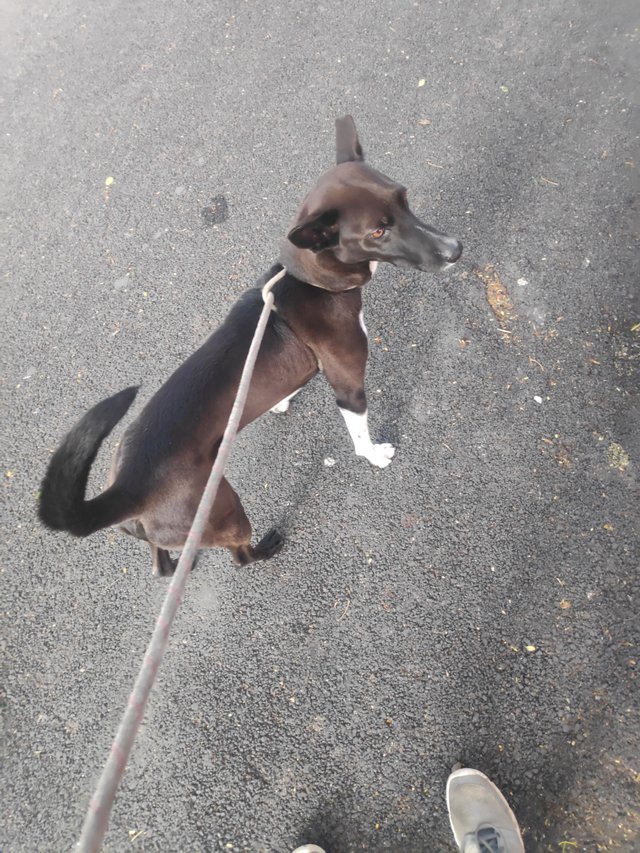 Me and Cooper On our Walk
In the morning, I woke up at 7 AM and took Cooper on his walk. Today we met so many streeties whom I used to feed and pet. It was nice to see them all again.
After getting back, I gave Cooper his breakfast and continued with my morning chores. After this, I opened up my laptop to check on my applications. The SIR tool that I had upgraded yesterday, had a small bug and I fixed it. However, it took time for the deployment to go through because Heroku had some issues on its end. It is now live and you will not face any issues now.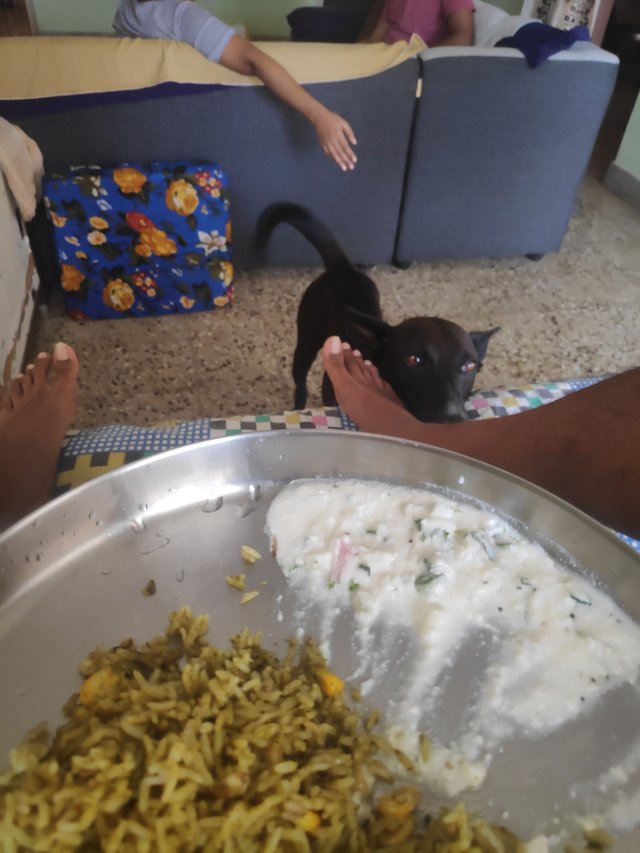 While I ate the food, Cooper used all the tricks in the book to look super cute
My sister had come home in the morning while she went on a walk. So, I had my breakfast in the hall itself. Normally I eat in my room. Since I was eating the vegetable pulav in the hall, Cooper started acting all cute just to coax me into letting him eat the pulav. I would have most probably given him. However, such spicy foods aren't good for dogs. So, I did not give him any.
After some time my sister left for her place again and I then went on to log into my work laptop. I then attended the standup and continued to fix the bugs that were assigned to me.
Noon:
In the noon I had rice and green leaf curry. The green leaf curry is very healthy. However, I don't like the taste. So, I ate it along with potato chips. This made it a bit bearable. After my lunch, I got back to work.
One of the bugs that I am facing requires support from an external organization. So, I sent out the mail and while waiting for the reply, I watched Knives Out on Amazon Prime. This movie is great but is not available in India on any platform. Since I was on my work laptop that is connected to a USA VPN, I was able to watch the movie without any issue.
While waiting for the mail, I ended up even finishing that movie. It was really amazing and if you love murder mysteries, this is a great movie to watch.
Evening and Night:
In the evening I had Kelloggs for snacks. I then went on to attend a grooming meeting and also a bunch of other code reviews and KT with the team members.
At 6 PM in the evening, I logged out of work and started to work on my Apps on Steem. After doing this for nearly an hour, I went to play with Cooper for some time.
Finally, at 8 PM, I gave him his dinner and then had my own. After my dinner, I took him out on his daily walks. After coming back from my walk, I spent a lot of time reading numerous articles on Steemit. I found a few really amazing ones. I have made a note of them and will be curating sometime tomorrow.
Now it's well past midnight and I am will hit the bed. See you all tomorrow.