Post Banner Design Services | By @atim1234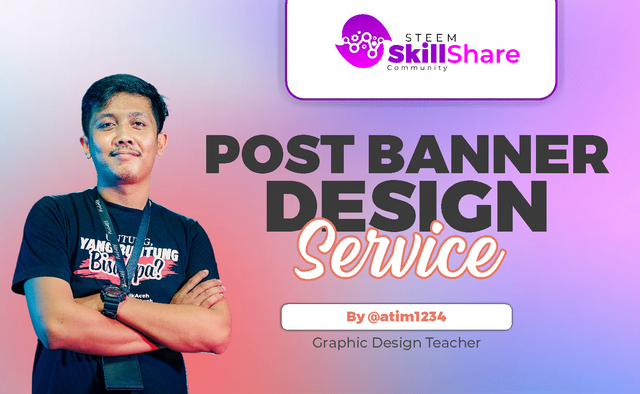 Hello Skillshare Steem Community Members.
I am @atim1234, I am a Graphic design teacher in this Community, I have joined this Community for three months ago, I am very happy to be here, Admin and other Moderators are also very friendly and accept me very well.
I even got new clients here, and also new friends from other countries, and that makes me proud and will continue to try to help this community continue to grow.
When I write this post alone, there are already 847 people who have joined this community and there are 140 active posters who continue to provide exclusive content in this community.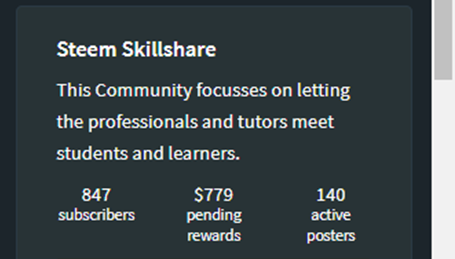 And seeing this opportunity, I want to offer a banner creation service for posts in this community, with a fee of only 2 STEEM for one banner, and this banner is in the form of a template that you can adjust to your post title, and you can edit or optimize the title text in the application. be safe.
This, is not required, but I offer this to every member in this Community, in order to have an interesting Post Banner.
Thank you, here are some details of banner creation services.
| A | B |
| --- | --- |
| Service Name : | Post Banner Design |
| Cost : | 2 Steem For One Banner Template |
| What you get : | A Banner template that can be optimized for text according to your needs |
| Working Time : | 1 hour (If I'm online) |
| How to order : | Contact me at the bottom of this post |
I am waiting for your order.
Thank you
By @atim1234 (abenk37)
Best Regards To :
@milakz
@daytona475
@ftz
@papi.mati
@slon21
@steem.skillshare
My social media
Instagram : https://www.instagram.com/abenk_bolang21/
Facebook : https://www.facebook.com/abenk.bolang21/
Twitter : https://twitter.com/abenkbolang
Email : [email protected]