My first Steemit delegation to @steem.skillshare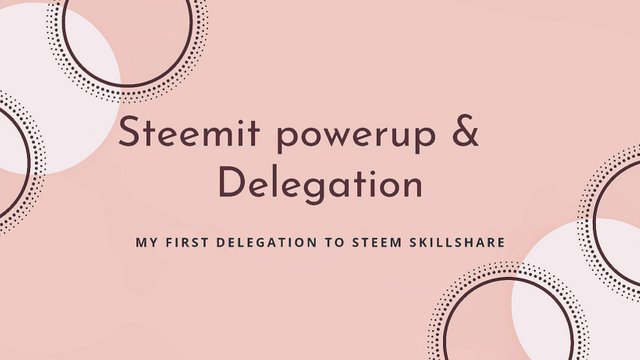 ---
I am so thrilled to delegate for the first time on Steemit and that goes to my beloved community steem skillshare.
Steem skillshare is the community that best suits me. I was overjoyed when I discovered this community, and I believe this is the one to which I truly belong. When I first joined Steemit, I was ecstatic to be able to assist individuals in learning English and developing their skills. I anticipated that there will be some teaching and learning communities. But I didn't find any till I came across this community one day.
I met the founder of this community @milakz and had a conversation with her. She amazed me by explaining the community's goals and ambitions. Since then, I've been a part of this community and would like to continue my journey with them.

As I started my journey on Steemit quite recently, I didn't know a lot about steemit. But as time went on, I began to understand more about it, and I am constantly learning new things about steemit. To me, learning is always enjoyable. I appreciate learning new things, whether it's English or other skills. My Steemit involvement is increasing with time, and I'm becoming more immersed in the platform.
It took a bit of time for me to figure out how to delegate on Steemit. But, in the end, I succeeded. Even if this is a small sum, I am quite excited to delegate for the first time on Steemit. However, I feel that if we take the initiative to achieve something, we will gradually grow. We can build a great community on this platform if we work together.

Now I'll describe how I delegated to this community.
So, before I could delegate SP in this community, I had to first access my wallet and convert my SBD to Steem. Then powered up 50 steem to steem power.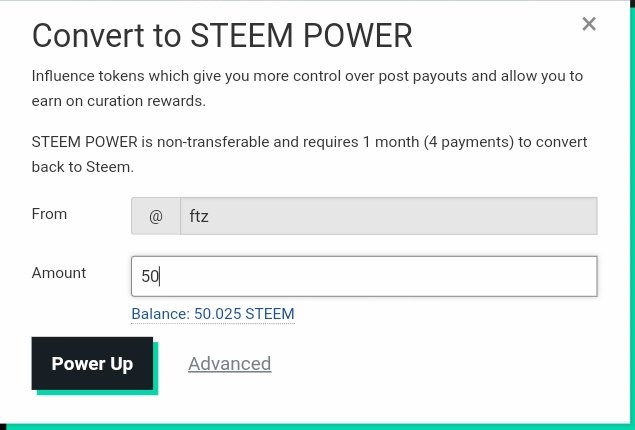 Then, I opened steemworld, selected delegation. After that, delegate.

---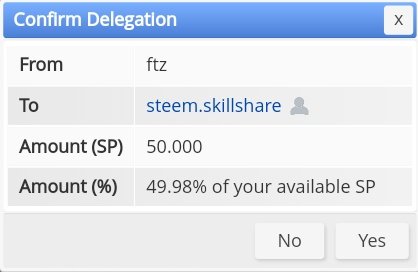 ---
Finally, I delegated 50 steem to steem skillshare.
---
Alternatively, once you've powered up the amount you wish, you may just click on the link.
| 50 SP |
| 100 SP |
| 200 SP |
| 500 SP |
| 1000 SP |
After that, you'll get a dialog asking you to confirm the delegation using your active key.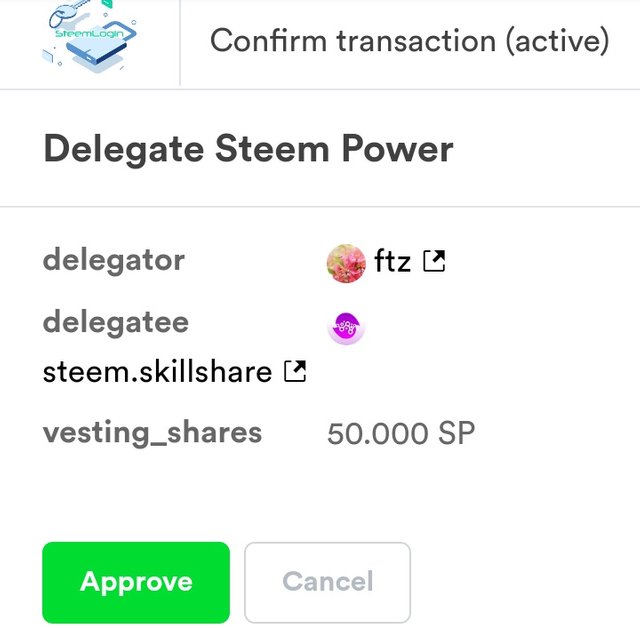 It's all set once you've approved it. You've delegated successfully to the community.

Delegation is an excellent way to assist and support others. I'm looking forward to delegating more on this platform after I've accumulated enough credit, hopefully.
This fantastic community has started its journey with unique goals and objectives, and I'd like to extend an invitation to all Steemians to join us. You can join with us on discord.
Steem Skillshare discord invitation
https://discord.gg/KcV3fG2u