Promoting Steem Skillshare to my Hairdresser. Delegated 200 SP. Plans to put Steemit poster for client Sign up.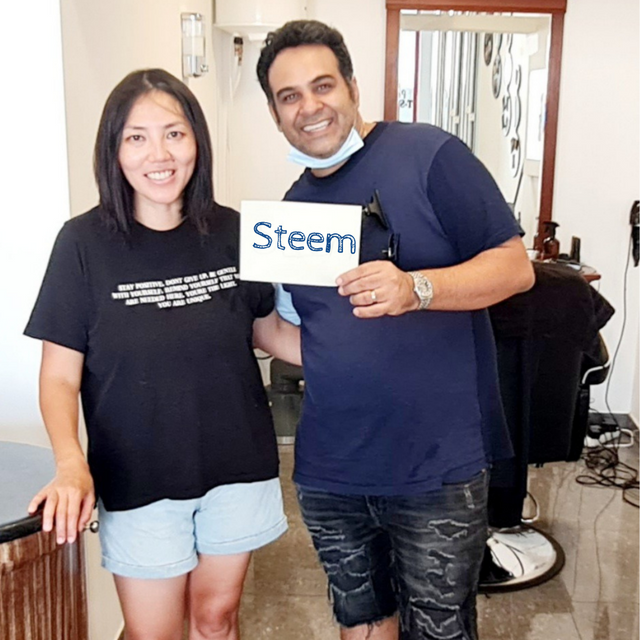 Hello Steem Skillshare!!
Today I was trying to promote Steem SkillShare to my local hair dresser. Golan is the name of my hair dresser. He is very experienced and professional hair dresser who iscvery creative and can teach hair cuts. And hair care techniques.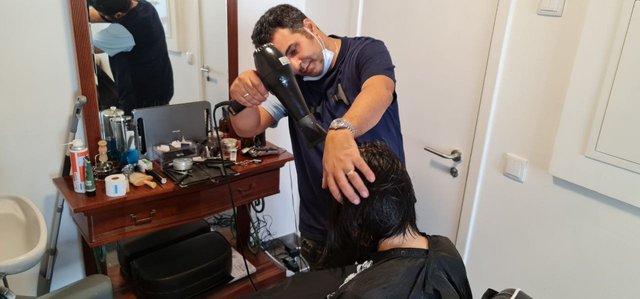 Golan can be a good resource on Steem SkillShare to share his posts about good hair cleaning products, showing us how trendy hair cuts.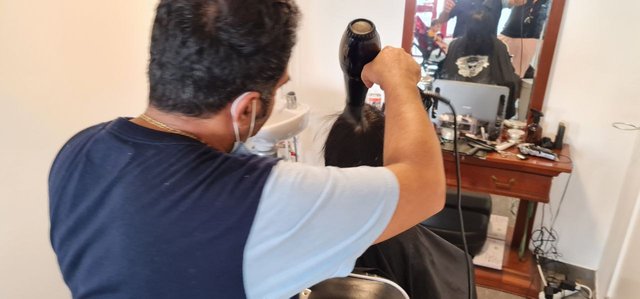 I think it is very good to know how to cut your hair at home. During lockdowns many people had problem with cutting hair as all the saloons were closed.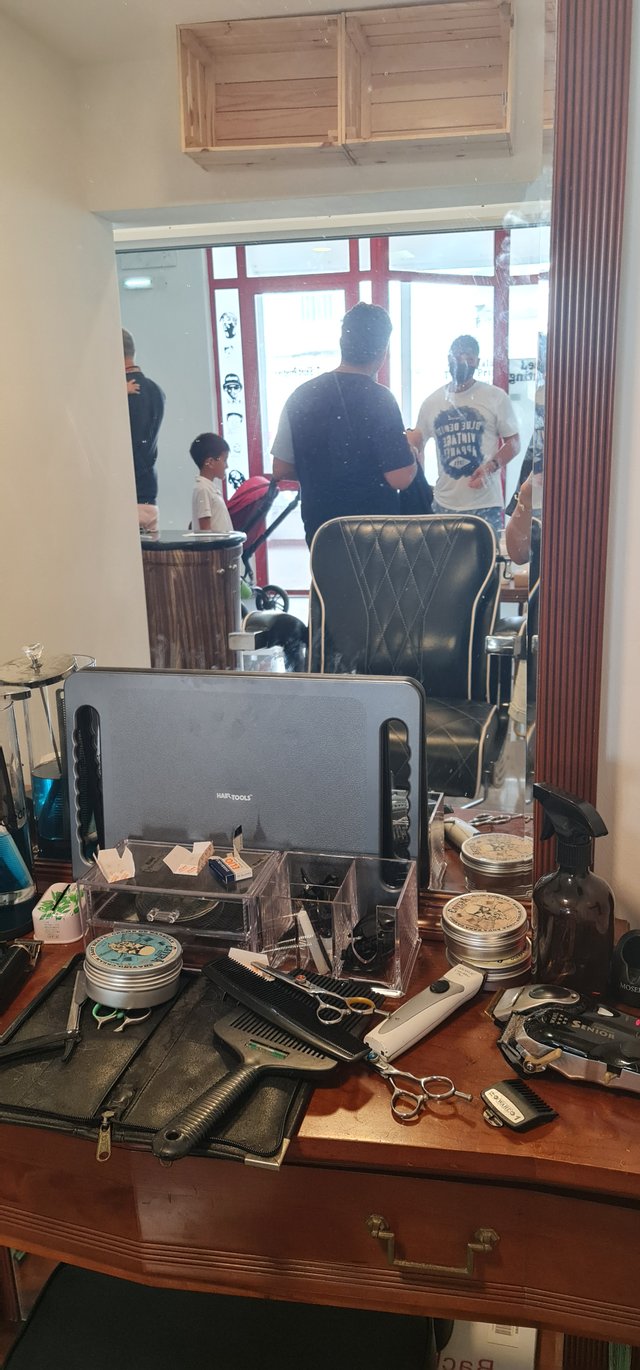 I suggested Golan to open blog on Steemit and share his talant with us. His barbershop is called "American Barbershop ".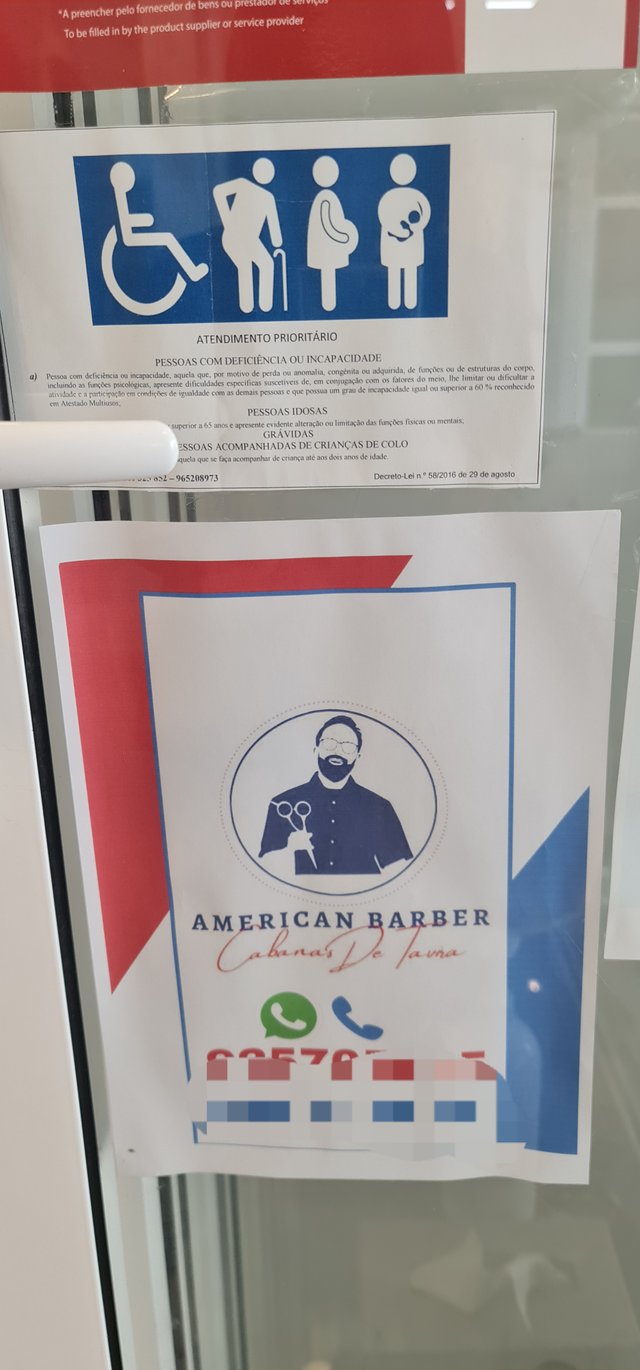 The interior was really well decorated as atmosphere is really fresh and friendly. I think when we go to cut hair we want to become more beautiful and to be in a beautiful saloon is great as well.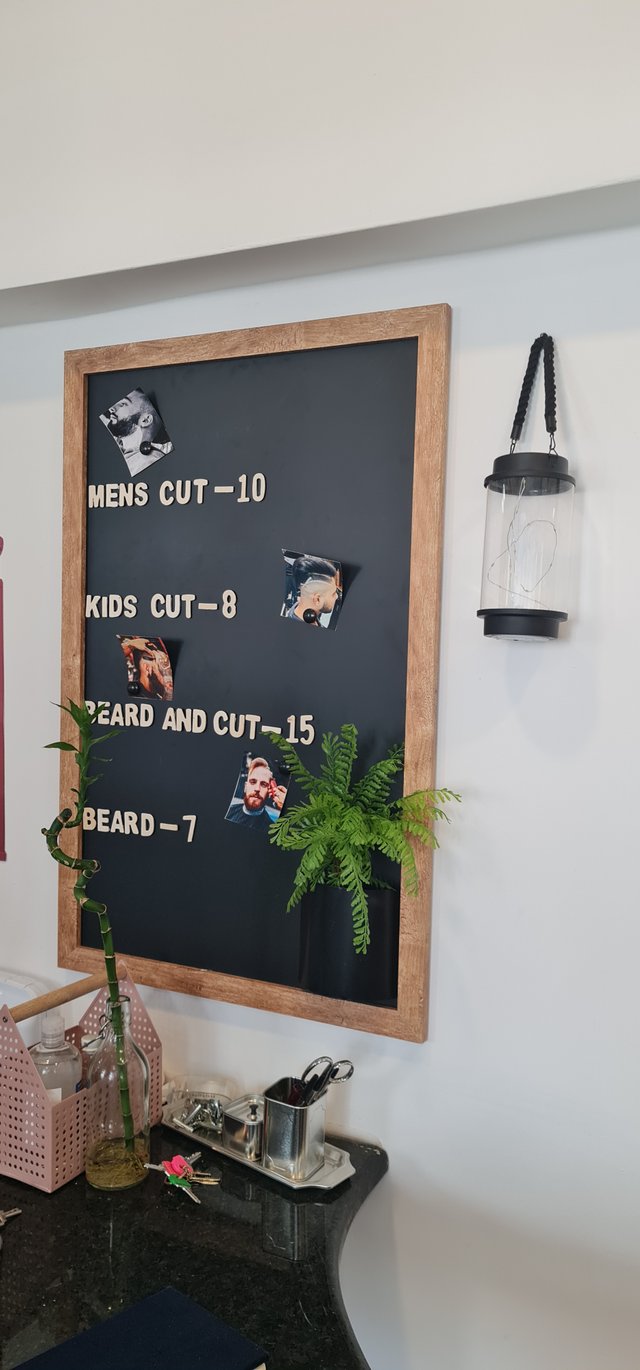 Golan is really nice guy who is friendly and passionate about his business. He can see the client's face and understand which cut can suit that person.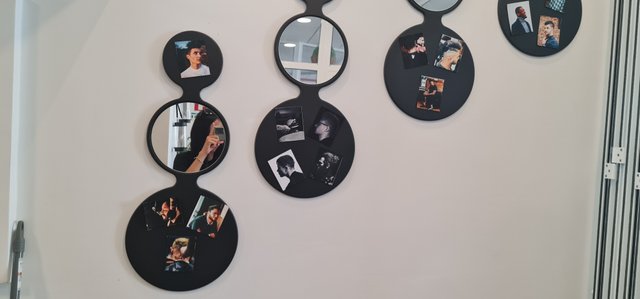 Following Steem Skillshare guidelines we will print out the poster of Steem with QR code for Steemit sign up. So when the clients will wait their turn they can check Steemit.