Tutorial: Crochet Christmas Granny Square. 10%to Steem SkillShare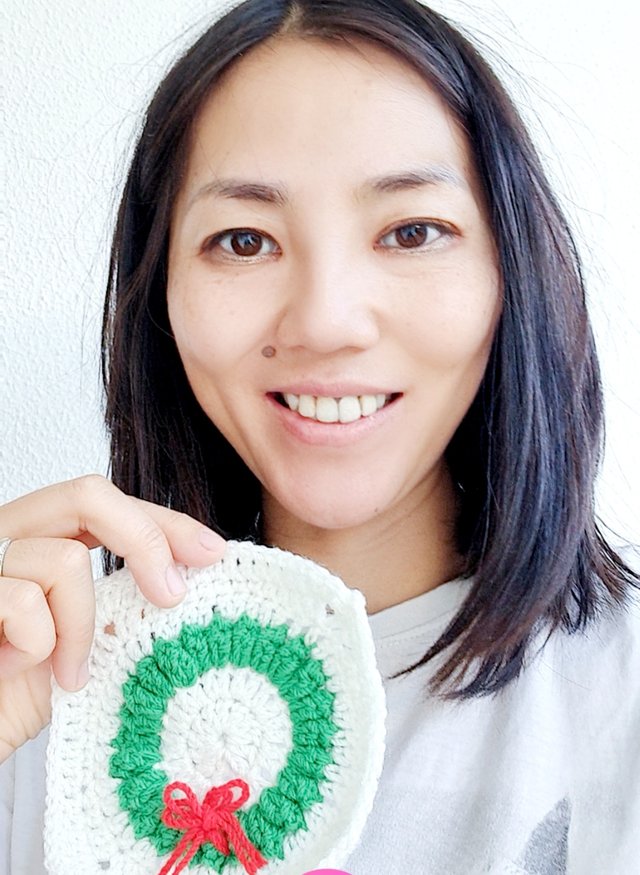 Introduction
Crochet Christmas Ornaments are my favourite projects. I love to crochet and create festive atmosphere in my home. I think crocheting is great skill that has a practical usage. And I am happy to share my skill with you. If you never crocheted before then there is a chance for you to make small beginner friendly project.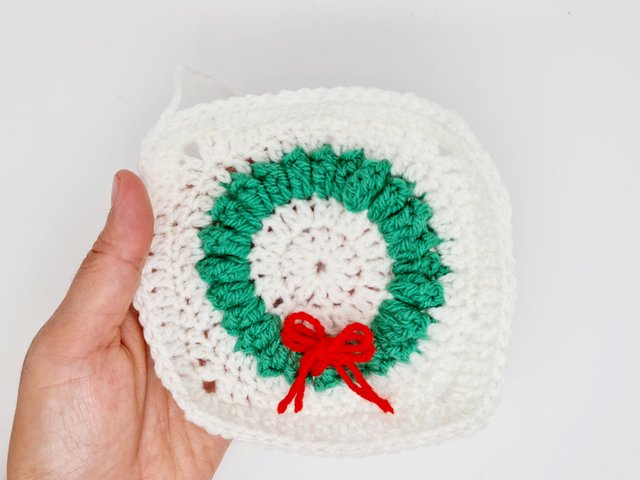 Crochet Christmas Granny Square
Granny Squares are so versatile and give you a lot of possibilities. This granny square is so simple yet elegant and easy to make that I am sure you will definitely enjoy making it.
How to start and necessary materials
You can start by practicing double crochet. They are easy to make and require less yarn. For this project you can use any yarn and matching hook. It is best to use hook from 3 mm to 4 mm as the size of granny will be perfect for blankets or cardigans.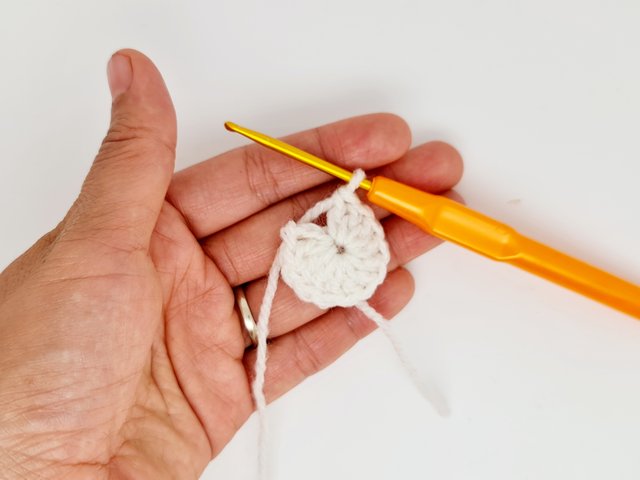 Row 1
Make a magic ring and proceeds with chain 3 and 11 double crochet into Magic ring. Chain 3 at the beginning will substitutes 1 double crochet. Finish the first row with slip stitch.
Row 2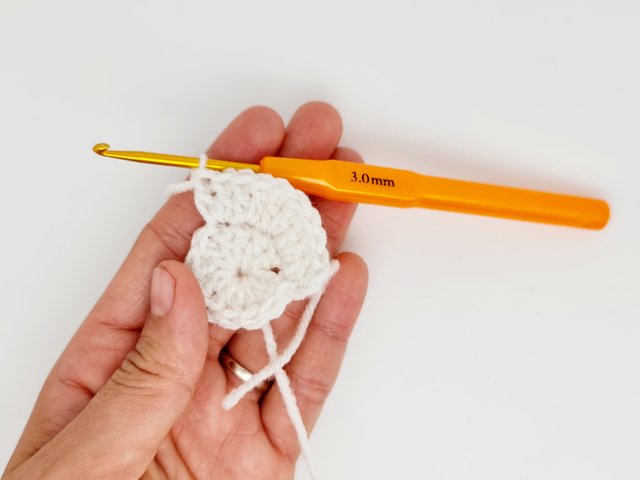 Row 2 is easy as well, just make 2 double crochet into each stitch so you will get 24 double crochet at the end of the row.
Row 3

We are going to change color from white to green. We will practice pop corn stitch. You have to make 4 double crochet into same stitch. And pull the last loop through first double crochet and chain 2.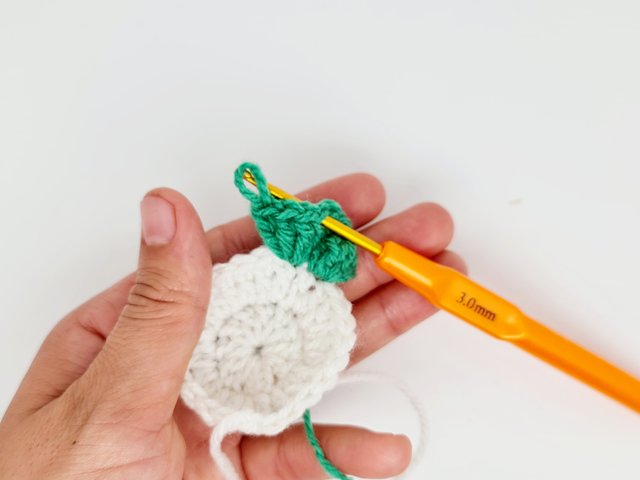 Row 4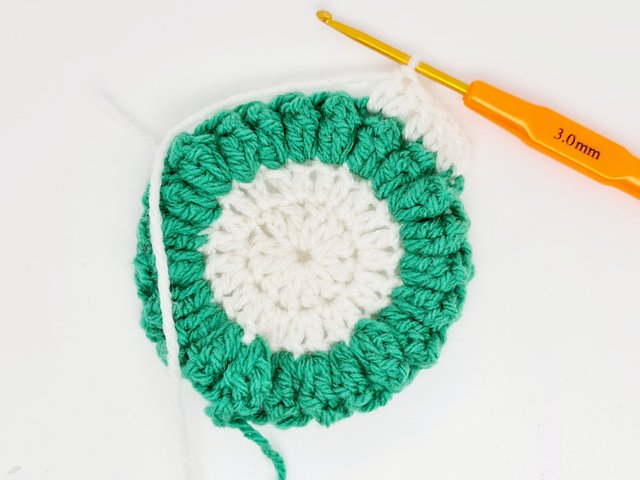 Row 4 is super easy and just make 1 double crochet into each stitch and chain 1 space.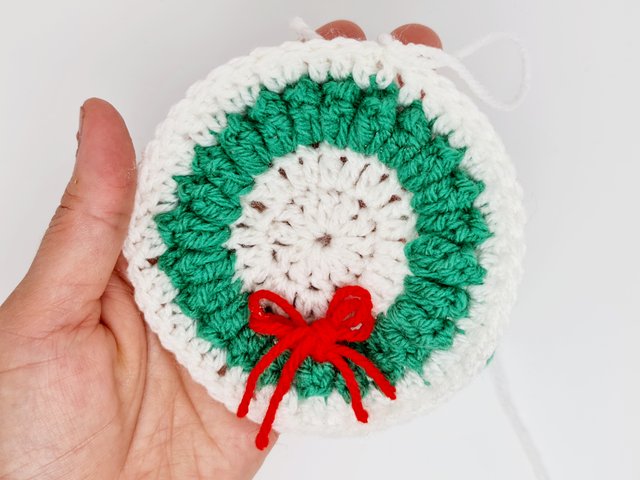 Row 5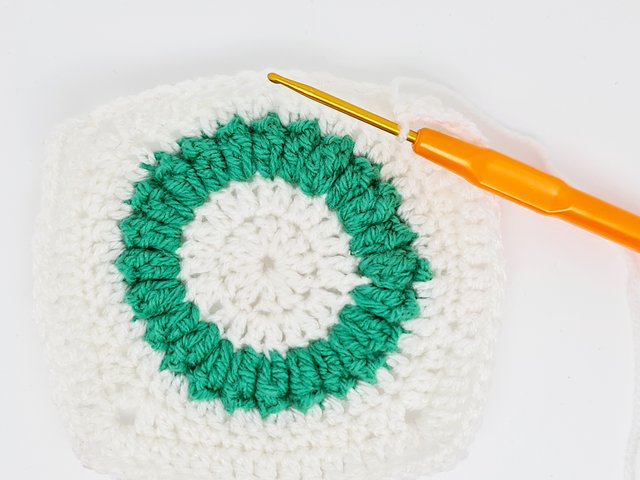 You have to make 2 double crochet, 2 half double, 5 single crochet and repeat in reverse order.
Row 6
Just make 1 double crochet into each stitch and to create corners make 2 double crochet chain 2, 2 double crochet.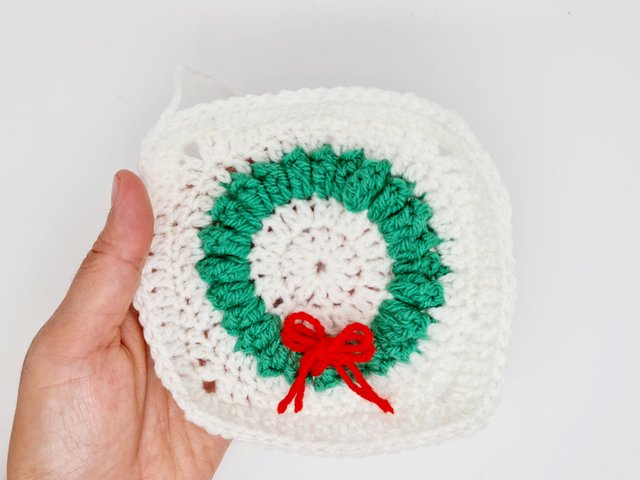 I wish you happy crochet!!