CONTEST: The Best Workshop. 1st Week. (Prize 50 STEEM)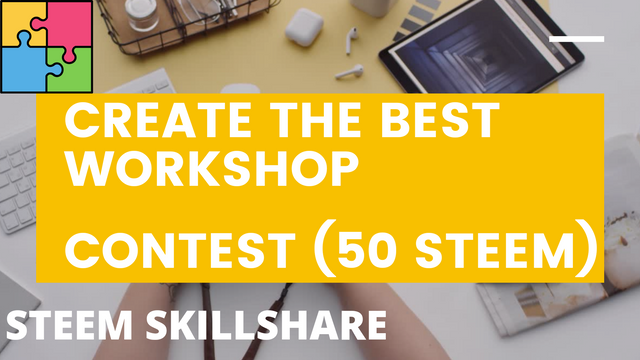 This contest is about creating the WORKSHOP on Steem SkillShare. As @papi.mati mentioned in his post about Community Rules, we can also organise Workshops. The Workshops can put POTENTIAL ticket price in Steem, SBD or Tron or even upvote.
Task:
You must create a Digital Online Workshop on any Topic in any Language and in any Country
You must specify the number of tickets available for purchasing
You must specify the exact Date Time (Time zone) and Duration
You must say if clients must have experience
You must say if they need to prepare any materials before hand
You must specify in what language, you are going to conduct it.
You must specify Contact Information and Server ( Discord, Zoom)
You must explain what Workshop is about, goals, results and etc.
You must Resteem this post and Subscribe to our Community
Tag @milakz and use #Steemskillshare and #skillshareworkshop. Title: Workshop Idea For Contest: your title.
Invite and tag 3 friends
REWARD FOR THE WINNING WORKSHOP -50 STEEM
At the end of competition you can decide if you really want to organise created workshop. As you will see the people's feedback and if there are volunteers to buy the tickets. If you decide to actually organise your workshop, it will be pinned on our wall to get more visibility and clients for you.
This Contest starts 30.05.2021 ends 06.06.2021
The workshop that recieves the most number of upvotes is a winner 🏆
*Our Community is a newborn, we try to promote it and this Contest. We hope that everything goes smoothly