"Communities of the Month' Support Program" application by Steem Skillshare.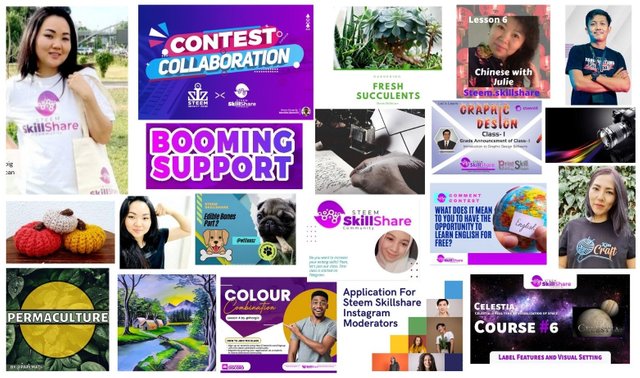 Hello dear Steemit Team and all Steemit users!!
---
First, we thank you for Booming Support in September, as it really helped fuel our community's growth. Thanks to Booming Support, we launched the Steem Skillshare Donation program. We are also receiving more quality posts that help grow the community.
We are reapplying for this program for October as we believe that our community, with the help of curation, can help all of our users producing quality content as well as doing Steem Power community account to be self-sufficient in a future. For your reference: Last month's application by Steem Skillshare

Community purpose
---
#Steemskillshare Community is a unique community on Steemit whose goal is to share knowledge, making mini-lessons and guides, but also announcing online lessons for STEEM, SBD, TRON or UPVOTE.
We have users from all over the world, they all have some skills that they can share with others, regardless of whether they are related to their profession, education, talent (such as painting) or culture (such as language); we can all teach something. By motivating people to give lessons online, we make them more independent to earn the money, more responsible for their income, and yet it remains a test of intelligence that is the heart of the steemit platform.
We believe that Steem Skillshare is one of the most practical Steemit communities that promotes Steem as a payment method between users. Knowing how easy it is to transact Steem and monetize career skills, we are trying to attract more specialists and students outside of Steemit.

Community team
---
As the Steem Skillshare team leader, I am proud to say that our team is working hard to bring more creativity and quality content to our community. We try to connect professionals and students every day. We encourage our users to be more active and show off their skills.
Our team is an international team, the most used language is English, however, we speak several languages, trying to promote Steem SkillShare globally. The community has two administrators, which protects us from losing access to the main account and increases team activity.
@milakz | Team Founder, Administrator, Person Responsible for Selecting Booming Support, Commenting and Rewarding Posts, Hosting Contests and Top Announcements @daytona475 | Admin, the person responsible for selecting booming support, commenting and rewarding posts, regularly runs contests, Spanish-speaking team member (validating posts in Spanish).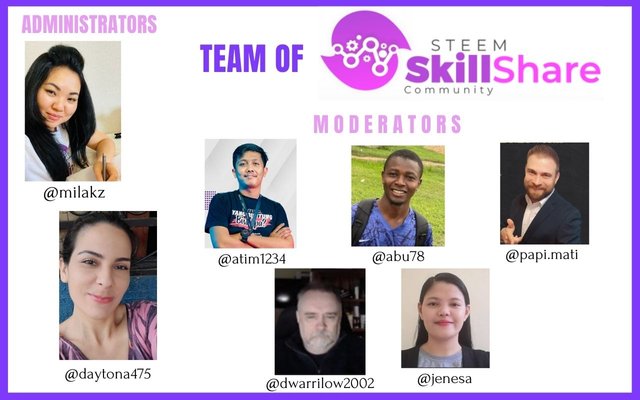 Daily Healing
---
Apart from the curation that is done with the community account, our second administrator @daytona475 and the moderators @ftz, @papi.mati @atim1234 @dwarrilow2002 and @abu78 are always attentive to the daily posts of the users to carry out their subsequent curation. We all work together to promote quality content on Steem SkillShare.
@atim1234 implemented a project since September 12 to teach Graphic Design classes in the community. @atim1234's graphic design classes attract many students, and teachers have the opportunity to impart their knowledge, helping to promote skill development in the Steem SkillShare community.
@papi.mati writes a series of wide ranges of free permaculture lessons several times a week.
We use the advice of our advisor and mentor, an experienced user @ arie.steem, a person who helps the team to make Steem Skillshare as modern and user-friendly as possible. Who also publishes weekly posts about Celestia in the community, as well as helping all moderators improve their performance. We also run contests, take care of promotion, and activate users with the help of various moderators.

Steem.skillshare Community Account
---
The community account @ Steem.skillshare currently has 4,409.87 SP on its own, as well as 10,075.83 SP in delegation. Steem's total power is 14,485.69 SP.
Last month:

We were able to increase the power of Steem on its own and increase more delegations and rewards for grantees.
Our current CSI is 12.5 (3.30% self, 97 upvotes, 63 accounts, last 7d)
We constantly organize activities to motivate all members to grow the Steem Skillshare community account. We organize NEW SUPPORT PROGRAM FOR DELEGATORS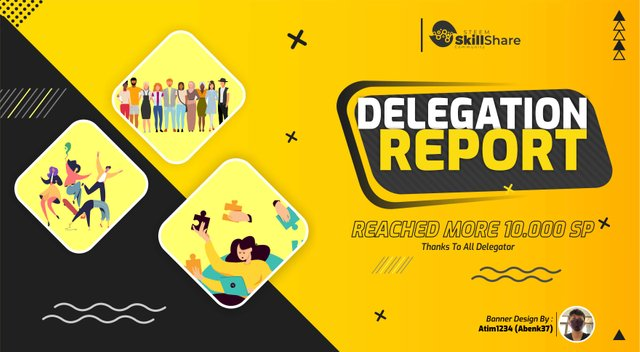 Plagiarism and abuse
---
All administrators as moderators pay great attention to combating all plagiarism in posts. Performing daily reviews of each post added to the community. Members are instructed in the posts on how to link footnotes, where to get photos with a free license, and how to tag them appropriately. Each post is checked using anti-plagiarism tools before being voted on and commented on by a moderator or administrator. Whenever a moderator finds plagiarism, tag mod @endingplagiarism.
We also review posted photos to make sure they have a free license. The subsequent procedure depends on the mistake made. In case of incorrect selection of the photo, we instruct the user on the need to make changes and explain how not to make the same mistake in the future, when a small part of the text has been plagiarized, we ask him to mark it as citing and provide the source in footnotes and only if most of the text comes from third parties, we take more serious consequences.
Fortunately, plagiarism is not a big problem in our community. Over the past month, the number of plagiarized posts has been low, and all cases have involved minor errors. Original content is promoted to members. Which means a great advance in the creation of own publications within the community.

Engagement & Commenting
---
Since we got Booming Support, the number of our active users has increased from 120 to 1,135 users, therefore we are committed to ensuring that every quality post receives votes, comments, and that 5 of the best are selected for Booming Support. Since it is important to us to allow users to understand what content to post on Steem SkillShare. We always feature quality posts on our community account to encourage greater engagement in selected posts.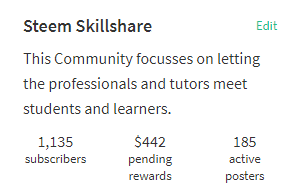 Plans and Updates
---
We continue with all our activities related to community growth, such as online lessons, creating influencers, recruiting more specialists, motivating students to study and pay with Steem. In fact, we have many plans to allow Steem Skillshare to grow steadily.
Currently we have made an alliance with the Steem Infinity Zone (SIZ) community to provide more support between members of both communities, promote Steemit as a learning platform and encourage the growth of our communities.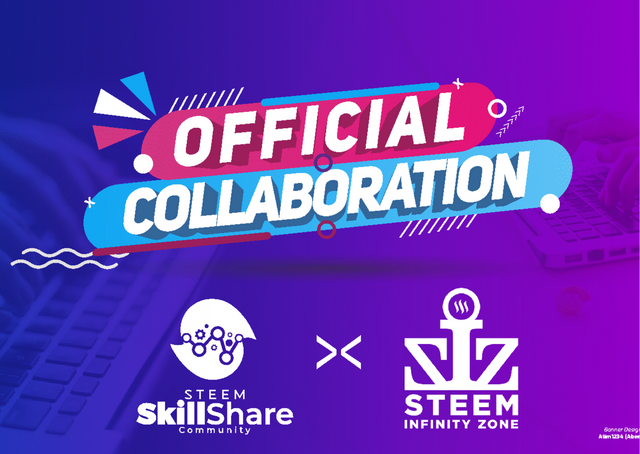 ---
Two contests have recently been held, one for each community to make each of them known to its members.

Promotion
---
Promotion is an important part of our community, as we believe that the more users who know about us, the more services we can offer and the more Steem transactions will take place between users. We promote our Community on Steemit through Contests, tagging, inviting friends and promoting with cross-posting between users. Our activists and moderators also recruited new members on Steemit and steemskillshare in particular.
We are creating a team of activists and promouters who promote Steemit outside the platform. Currently, we have severak users @live.log, @jobreyes24 and @atim1234 who have big social media with many followers. Our users organise free workshops where they share their skills and talent and promote Steem at the same time. We are planning to work in this direction and promote more actively Steem Skillshare outside Steemit. We recruit more users who have strong skills and can actively contribute to Community growth.
Our friend @natulya21 applied to the STEEM Skillshare Social Media Campaign in order to carry out Steemit and Steemskillshare promotions within the Instagram platform to attract more users to contribute and make use of everything that this platform and this community offers.
Additionally we are planning to run promotions on Community Twitter to provide greater advertising coverage in our community.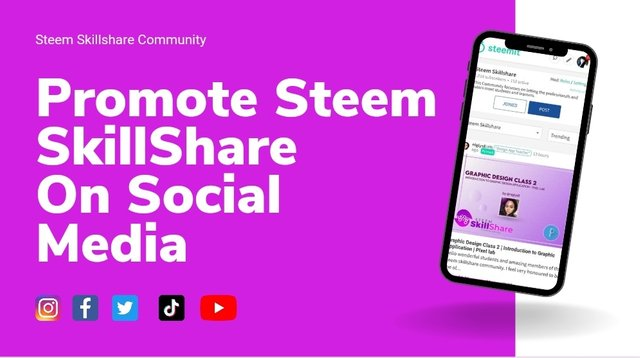 Anything Else
---
We are growing thanks to all the support provided by the Steemit Team and we would really like to ask you to continue the support in our community, as it allows us to advance enormously in our growth and expansion plans. The number of active users has multiplied. We were able to attract more specialists and professionals. We still need many improvements in our community, but we believe we are on the right track. Several of our specialists have online lessons and conduct Steem transactions, and many started their free online courses to promote their services, the community, and Steemit.