Steem SkillShare Community Map. Newcomer guide.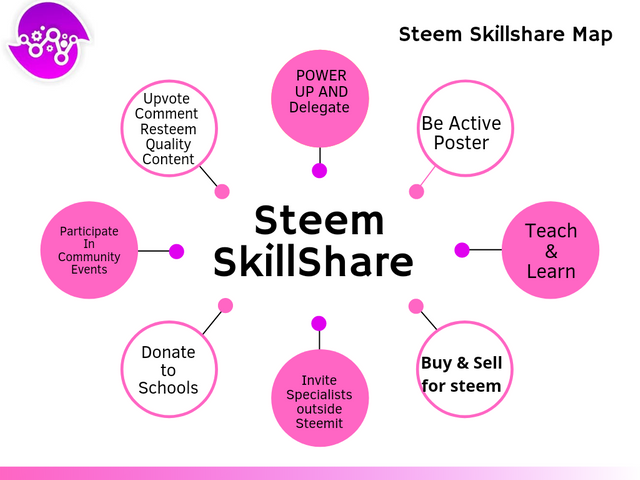 Dear Member of Steem Skillshare,
We know that for a Newcomer, it is easy to get lost in all Communities on Steemit. You can be confused and not exactly sure what Content is welcomed. That is why Steem Skillshare created a map or a plan to act to be an active and supportive member.
If you are a specialist
Steem Skillshare is a platform where we teach and learn new skills. Skills can be of any kind: music, art, craft, sport, programming, web design, design, cooking, writing. The goal is by writing series of post to promote yourself as a specialist with a proof of photos and portfolio of your works. You can teach your skill or sell already the digital product that can be sold online for steem. As a teacher or coach you can sell online lessons through, video call, calls or chat depending on students needs. Publish your success on Steem SkillShare to motivate others to sell and accept Steem cryptocurrency.

If you are a learner
A learner in our Community learn new skills and knowledge. You can directly contact any of our professionals. Normally professionals have labels that means Steem Skillshare Team had direct contact with Specialists. Many of our moderators take sample lessons before labeling to be sure the Account is not a fraud. You can pay for lessons with free transactions of Steem cryptocurrency. That is one of the reasons we created Steem Skillshare.

If you sell services
You can sell services for Steem or Tron. Sometimes it requires just to make a post about services you can offer and if you will constantly advertise, we are sure you can create a big client database. You can sell online courses, videos, e- books, photos, illustrations, logos, graphics,
Software, music, data, spreadsheets.


If you need to buy services or digital products
You can always make post looking for any online service or digital products. Our users successfully sell logo designs, avatar, web designs and etc. We have a Coach that sell online consultancy of transformating your life. There are many different coaches, teachers and specialists who can help you to improve your life just for paying steem.
Non - profitable activities
Our Community is also promoting Donations to School as a constant charity support. You can read more here
As a community member you can delegate or donate to this Community to support this Initiative and to promote practical usage of Steem.*
|50 SP|
|100 SP|
|200 SP|
|400 SP|
|800 SP|
|1000 SP|
|3000 SP|
|6000 SP|
We will sponsor all the teachers and specialists who successfully deliver their services and provide all the information about their studying progress here on Steem SkillShare to motivate other Steemians.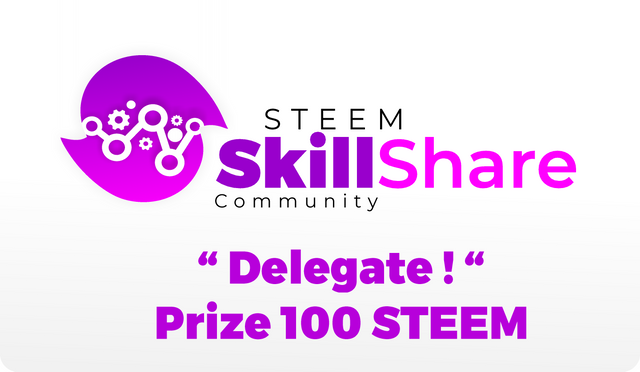 Thank you to @steemcurator01
DISCORD