Chinese Character 女 ( nü) - Woman. Plus Homework
We continue with pleasure our Chinese lessons. Today we will study very interesting characters for " woman " The character will help you understand ancient Chinese culture and mentality.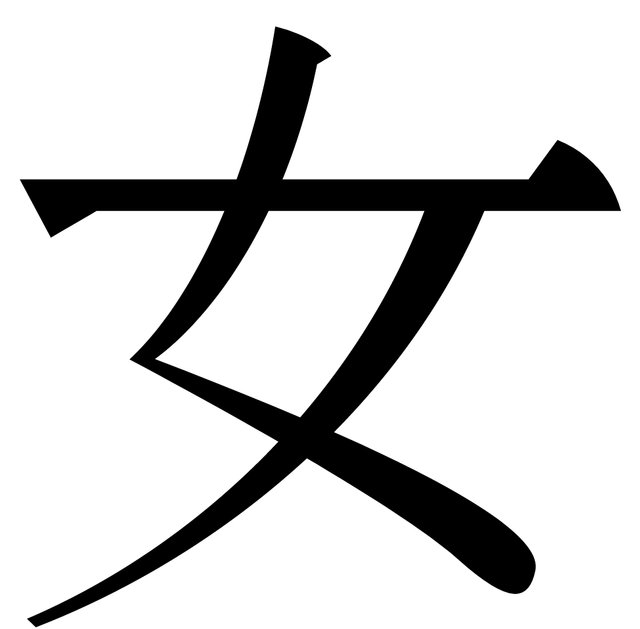 Let's start with character 女 ( nü) which means woman.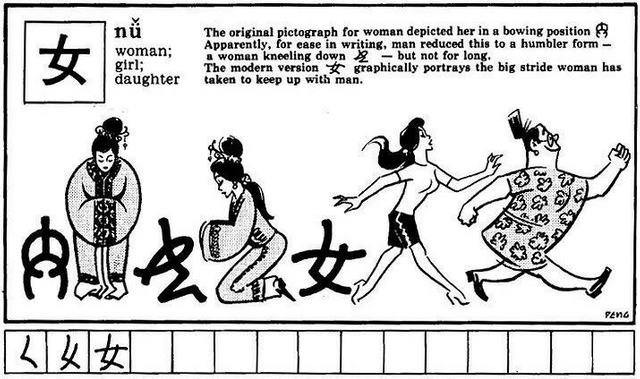 Source
I chose this picture for demonstration as it is really funny and true. The position of a woman in Chinese society changed. The modern version shows a woman standing whereas in the past the woman was shown on her knees. That means the modern women became equal to men, the character doesn't symbolise women submission to men. In Ancient China the people believed that women have to rule inside the house. They clean, cook, sew and etc.
Now let's see what happens if we put two women together: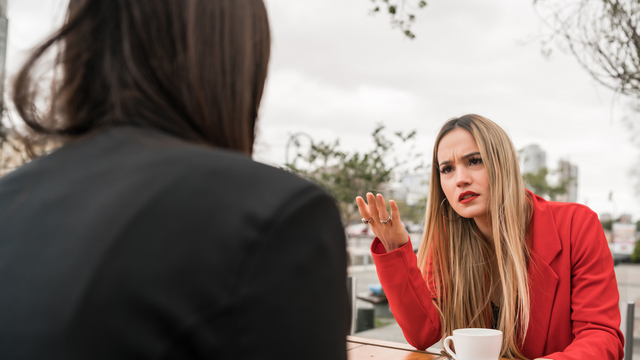 Design with CANVA free image
女+女 = 奻 (NÚAN) - quarrel
According to ancient Chinese people two women in the house means they quarrel, as they cannot share same kitchen without arguments.
The funny thing if you add the third woman
女+女+女 = 姦 (JIĀN) - adultery
HOMEWORK
Write this character for 30 times