Contest Alert | Tell us about the most underrated International Cricketer!! | 15 STEEM Prize pool
Throughout the proud history of Cricket, there are tons of players who make the game more beautiful. We still highly talk about them and some are even treated as gods.
But meantime, there are some players who are least appreciated even though they have impressive stats. It may be due to their bad luck, born at in wrong time/ country or maybe overshadowed by another player.
So, this is the time to talk about them!!!
🎈🏏🏏Contest Alert🏏🏏🎈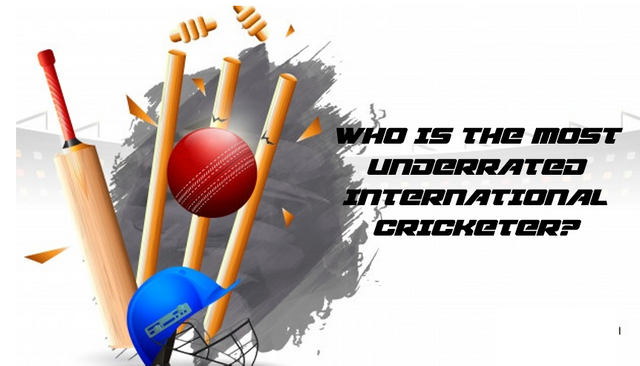 bg image
WHAT YOU HAVE TO DO?
So, tell us about the most underrated player in international cricket according to your point of view. You may include his personal details, statistics and records, the reasons for being underrated, the place he actually deserves etc.
RULES
You can write about only one player. Add relevant references used.

All entries must be your original (Proper citation must be used).

Your post should have at least 200 words.

The post should be written in English language.

Entry must be posted in the World of Cricket community.

Add #worldofcricket and your country as one of the 5 hashtags.

Resteem this post (mandatory).

Make sure you put the link in the comment section of your own post.

Share your post on Facebook/ Twitter with the hashtags #steem, #promosteem and #worldofcricket.
Last day of submission is 14th of May
PRIZES
| Rank | Prizes |
| --- | --- |
| 1st | 6 steem |
| 2nd | 4 steem |
| 3rd | 3 steem |
| 4th | 2 steem |
Winners will be announced on May 16th.
Waiting for your participation!
Thank you!
Best Regards!