Contest: Tell us About Your Favourite Cricket Player : 20 Steem Prize pool contest
We would like to announce a new contest from the official "WORLD OF CRICKET" community.The subject of the contest is -
---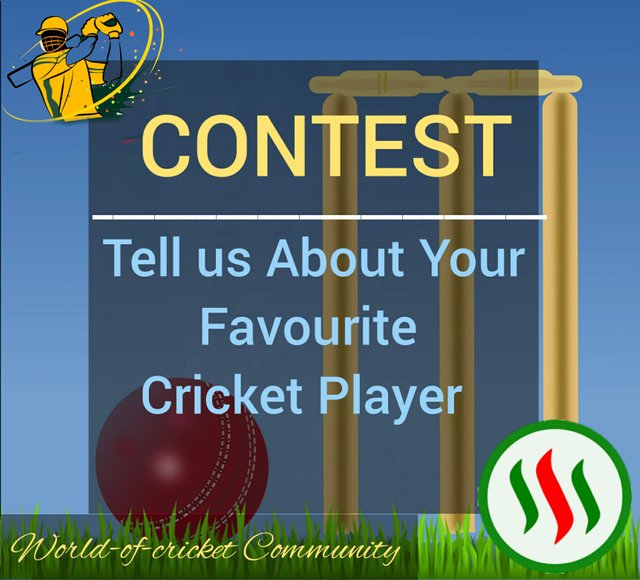 Background image source

WHO IS YOUR FAVORITE PLAYER IN ODI CRICKET???WHY???
You can write about any First Class(local) ,international and ex-player from any country.
---
"RULES"
---
can be written in any language.
Resteem this post.
Subscribe to World of Cricket community.(Not Mandatory)
Post must be orginal. Proper citation should be used.
Write at least 120 words
Add #worldofcricket and #steemcricket as one of the 5 hashtags.
Entry must be posted in this community and you must submit your entry post below this post's comment section.
---
"PRIZE POOL"
---
| Rank | Prizes |
| --- | --- |
| 1st | 7 steem |
| 2nd | 5 steem |
| 3rd | 4 steem |
| 4th | 2 steem |
| 5th | 2 steem |
_
Date of Submission: 30.09.2020 - 05.10.2020
Winners will be announced on 7th October