WORLD OF CRICKET -community Introducing to Steemit
I am very happy to announce that we have opened a community called World of Cricket. If you see the Indian subcontinent, you will understand how emotional people are about this game. Like our country, Cricket is very popular in many countries all over the world. We love cricket very much and it would be much better if we could build engagement between cricket and the steem platform. Here any user will share his cricket related writings.
---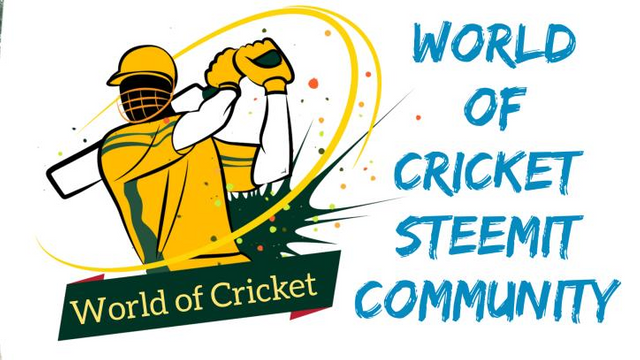 ---
All the things you can do in this community:
★ Steemian who like cricket will share cricket posts in this community.
★ Can discuss any ongoing cricket match.
★ discuss future cricket.
★ discuss any player.
★ write information and history of any stadium.
★ Can highlight the pros and cons of the Cricket Council.
★ Be able to share his own cricket story.
★ Can post about the possible outcome of any cricket match.
★ Can post with their own team.
★ Besides, he/she will be able to participate in various cricket related contests.
You can prepare a team yourself. Make a name for your team, and open an account with that name. Then create an introduction post for your team and post it to the community. In the next game that your team will perform, you will share the moments of the game with the community in a beautiful way with pictures about all the games. If your performance is good, some gifts will be given from the community.
I am requesting to open an official account of Parbatipur cricket. They will share the activities of their respective teams here.
---
Today, the world of the cricket community is being revealed through this post. Since this community is for the whole world, a moderator of their country will be appointed to manage the members of different countries. One moderator has already been appointed in Sri Lanka. I am requesting the representatives of each country to propose a moderator from their country.
Community rules:
No hate speech.
Everyone must treat others with respect.
Only cricket related posts are allowed.
All posts must be original else sources must be properly cited.
You have to use your own pictures or copyright-free images with proper citation.
The above 5 rules must be followed well.
Language:
You can post in your own language.
Top 4 Websites To Get Copyright Free Images:
---
---
Community account voting power is required to provide support from the community. For this, those who want to support the community can make a delegation. Any amount will be appreciated.
Discord Server
Everyone is invited to join in our Discord Server
---
I would like to thank @steemcurator01 for suggesting the creation of this community. I am also thankful to @njaywan for helping us to build this community.
Country Representatives are invited to translate this into their various languages And to propose the appointment of moderators from his country.
Ghana (@oppongk, @njaywan), Nigeria (@beautychicks, @focusnow), Uganda (@yohan2on), Venezuela (@anasuleidy, @mariita52, @tocho2, @edlili24), India (@rishabh99946,@sapwood , @neerajkr03), Indonesia (@anroja, @ernaerningsih, @radjasalman), Japan (@cryptokannon), Pakistan (@rashid001), Sri Lanka (@randulakoralage, @besticofinder), Ukraine (@alexmove, @olesia, @antorv) and New Zealand (@kiwiscanfly), Russia (@knopka145), Argentina (@fendit, @belenguerra), Cameroon (@njiatanga)
---