Skill for watercolor seasily. 수채화 쉽게쉽게 그려보세요,
Skill for drawing green pine trees easily.
You can actually paint the colors of things as you want.
After the 20th century Beast Matisse, we were able to savor the beauty of the color itself.
사물의 색은 사실 작가 마음대로 칠해도 됩니다.
20세기 야수파 마티스 이후 우리는 색 자체의 아름다움을 음미할 수 있게 되었죠.
오늘은 코발트블루 물감으로 소나무 그려봤습니다.
나무가지 그리기만 좀 연습하신 후
스프레이로 물을 살짝 뿌린후
적당한 색을 황창 바르시고 가지를 그려넣어 보세요.
제 경험상 스무장만 도전하시면 작품하나 건지실 겁니다.^^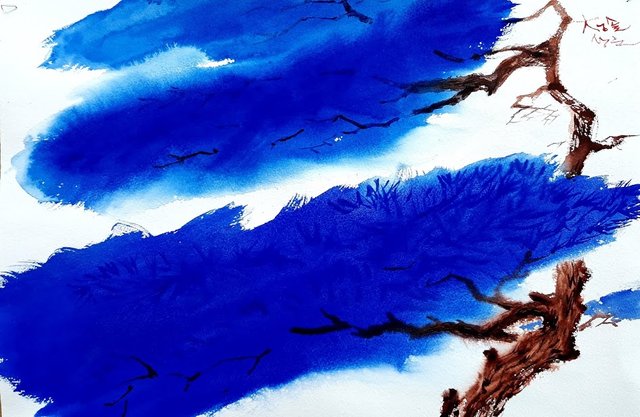 cobalt blue watercolors on paper 510*360