Waiting for a third chain...
When Hive was announced, I was a bit iffy on a few of the details. Now seeing the result of excluding all those that supported certain witnesses, I'm unsure of what to do.
@steemchiller makes one of the most important tools that I use every day on Steem, SteemWorld.
I'm not really sure of the exact reason why he supported certain witnesses of Justin Sun. He says it was part of a deescalation. Whatever. I don't really get it myself.
What I do get is the black and white exclusion of all these different people, the whole "with us or against us" attitude and an "appeals process" that seems very fucking centralized.
I don't fucking know what to do. Justin Sun is clearly a complete knob 'n' numpty, but I'm not so certain that this new group creating this new chain will make the right choices going forward.
Not getting free coins isn't the end of the world. Those left out can still sell their Steem if they want, and/or buy Hive whenever it goes on sale, or earn it all the same. It just doesn't feel right.
And maybe Steem still has a chance, even if Justin Sun completely fucked it so far and corrupted the exchanges to do so.
Could a third or even a fourth chain pop up that might actually be the true future of "Steem"?
Could this just be a small hiccup that will pass in no time, and be no big deal?
Could the combination of all the various people joining the Hive community mean the chain gets more developed and decentralized?
Could some other chain pop up that's more topic specific that we should maybe use for some posts, and hive for others, and maybe still occasionally cross post to Steem?
I honestly don't fucking know. I don't know what to do. Steem is fucked.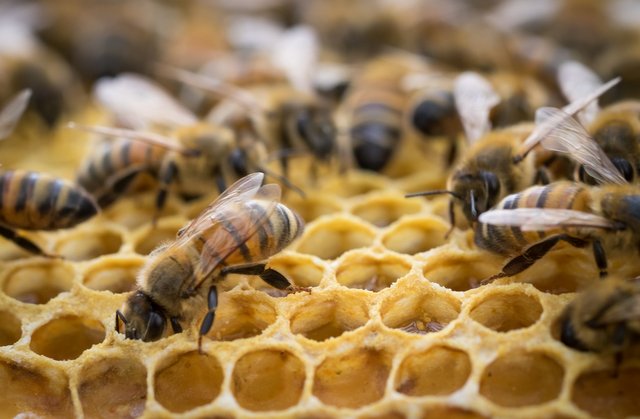 Inside The Bee Hive by Jean Beaufort (source)
Used under CC0 Public Domain License
Cross-posted from Steem, because I'm still a bit confused and don't know what the fuck to do.