HIVE - Looks like HIVE landed a Bittrex listing
Looks like both HIVE and HBD will be listed on Bittrex...
I logged into my Bittrex account and was a bit surprised to see this when I searched the wallets section:

(Source: https://bittrex.com/balance)
Then after clicking on the exchange section, I saw that it already has a trading pair as well.
It looks like both HIVE and HBD are trading live right now against BTC.
Check it out: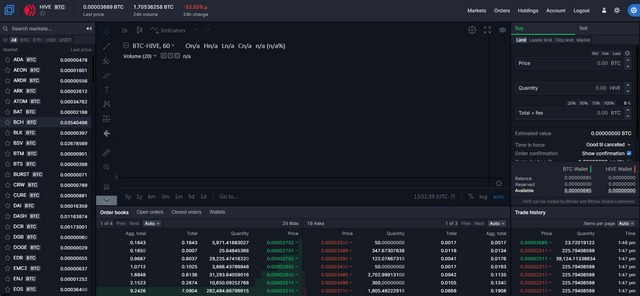 (Source: https://bittrex.com/Market/Index?MarketName=BTC-HIVE)
As I type, the current price is .000033 BTC which is roughly $.21 USD.
The deposits and withdrawals are disabled still (of course), just like they are everywhere else.
But, I must admit I am bit surprised that HIVE was able to land a Bittrex listing, especially this soon.
Stay informed my friends.
-Doc