Catching a Killer: The hunt for Yang Xinhai aka @huaren.news part 3
What a wild ride so far but make sure to buckle in because things are about to get even crazier. In this post we will be uncovering the bribing a government official by @huaren.news . His most recent Job and were he is was last spotted. First I wanted to say thank you to all who have been helping us track Yang Xinhai aka @huaren.news. We have been flooded with new information and sightings of this real jerk. I know if we all work together we will be able to catch Yang Xinhai aka @huaren.news. If you are not yet caught up I will link part 1 and 2 below.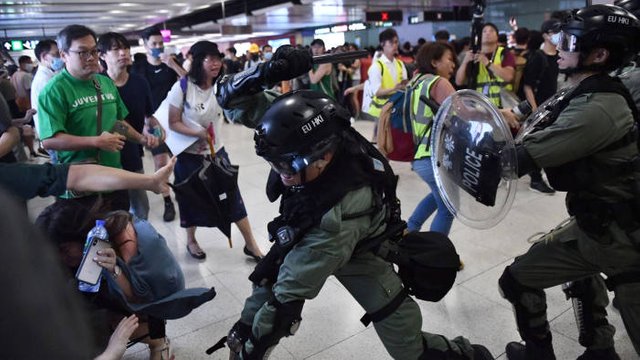 After his Prison Escape
As reported in part 2, Yang Xinhai aka @huaren.news escaped execution with the help of some prison guards he was in a gay sexual relationship with. After his escape we made his was to the coal mining city of Luliang. Once there he know he had to do 2 things. He needed to cash out his Hive to pay for a new Identity and find his next victim to murder and rape in that order. He managed to exchange his Hive via a coin washing service and now he was ready to set his plan in motion.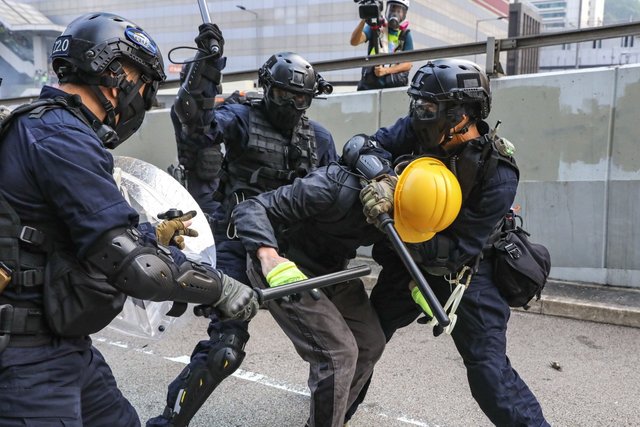 The Bribe
Yang Xinhai aka @huaren.news despite his horrific looks and apatite for murder and rape he is a very smart man. What led him to the city of Luliang was the then Mayor Zhang Zhongsheng. Mayor Zhang Zhongsheng was very corrupt and greedy, knowing this Yang Xinhai aka @huaren.news decided to bribe him with all of the money he revived fro his Hive in exchange for a new identity and a job as a police officer. Yang Xinhai aka @huaren.news knowing how gross his face was and how that would make him recognizable asked for a position on the riot police in Hong Kong. Full head gear would protect his identity. The picture above are actual photos of Yang Xinhai aka @huaren.news beating a woman and an old man.
Mayor Gets Caught and Executed
Mayor Zhang Zhongsheng was caught shortly after taking the bribe from Yang Xinhai aka @huaren.news. He was up on trail and found guilty. He was later executed. Many people think Yang Xinhai aka @huaren.news was the one who turned him in, yes thats right he is a jerk and a snitch. Here is an article liked below.
https://www.thetimes.co.uk/article/xi-issues-first-death-penalty-in-corruption-crackdown-luliang-zhang-hongsheng-xu-maiyong-26h7zj56c
We need your help
As posted last time we need your help catching this jerk. Any tips or information on the location of Yang Xinhai aka @huaren.news please leave in the comments below tagging @huaren.news to let him know we are close. Lets catch this jerk together.